At CBHS we help you manage your health challenges. We believe in offering you the services, support and tools you need to live your best life.
Our Better Living Programs are available to support eligible members towards a healthier lifestyle. Each Better Living Program is subject to its own eligibility criteria.
Contact us for more information and to confirm your eligibility for a program.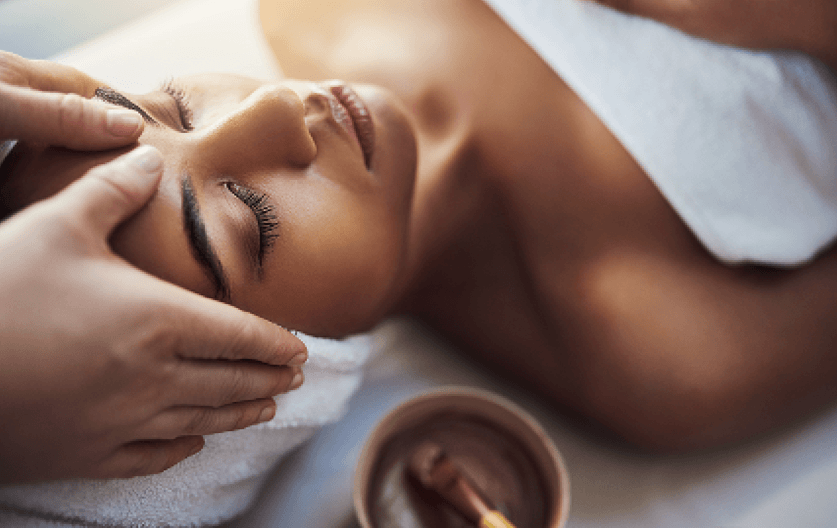 The terms "wellness" and "wellbeing" are everywhere these days. But what do they mean? And how can they help us lead healthier, happier lives?
Wellness is a general term with a loose definition. It encompasses a holistic approach to health that explores the physical, intellectual, social, emotional, occupational, spiritual, financial and environmental factors that can all influence how we feel.
Instead of focusing on illness or disease – or even the narrow specifics of exercise and diet - wellness looks at the many and varied aspects of life that can affect our health. It moves the conversation from a narrow focus on weight, diet or disease to a broader exploration of overall health and wellness.
Here's how this holistic approach to health and wellness could work for you.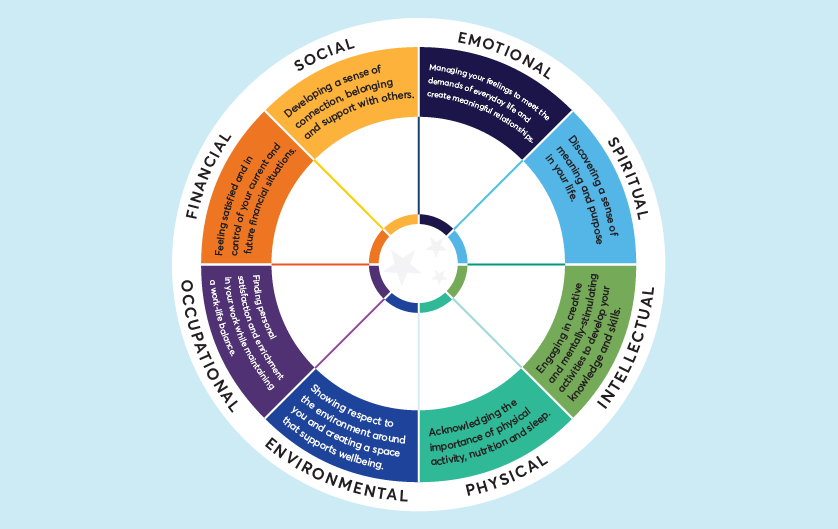 Social
Connecting with others can help you develop a sense of community, belonging and support. There are many ways to meet new people to keep you from feeling lonely.
Emotional
Managing your feelings can help you meet the demands of everyday life and create meaningful relationships.
Spiritual
Discovering a sense of meaning and purpose can enrich your life.
Intellectual
Engaging in creative and mentally-stimulating activities can develop your knowledge and skills.
Physical
Acknowledging the importance of physical activity, nutrition and sleep.
Environmental
Showing respect to the environment around you and creating a space that supports wellbeing.
Occupational
Finding personal satisfaction and enrichment in your work while maintaining a work-life balance.
Financial
Feeling satisfied and in control of your current and future financial situations.
If you feel overwhelmed or out of control in any aspect of your life, get in touch with your GP as a first point of contact. Then, check to see if you qualify for any of the CBHS Wellbeing and Fitness programs. To find out more, call our Member Care team on 1300 654 123.
We're here to support you with access to disease, health and lifestyle management services.
Disclaimer : All information contained in this article is intended for general information purposes only. The information provided should not be relied upon as medical advice and does not supersede or replace a consultation with a suitably qualified healthcare professional.
Health and wellbeing
programs & support
You Belong to More with CBHS Hospital cover:
Greater choice over your health options including who treats you
Get care at home with Hospital Substitute Treatment program
Free health and wellbeing programs to support your health challenges
Live your healthiest, happiest life with CBHS Extras cover:
Benefits for proactive health checks e.g. bone density tests, eye screenings
Keep up your care with telehealth and digital options
Save on dental and optical with CBHS Choice Network providers