At CBHS we help you manage your health challenges. We believe in offering you the services, support and tools you need to live your best life.
Our Better Living Programs are available to support eligible members towards a healthier lifestyle. Each Better Living Program is subject to its own eligibility criteria.
Contact us for more information and to confirm your eligibility for a program.
Tonsil stones: are they the same as tonsillitis?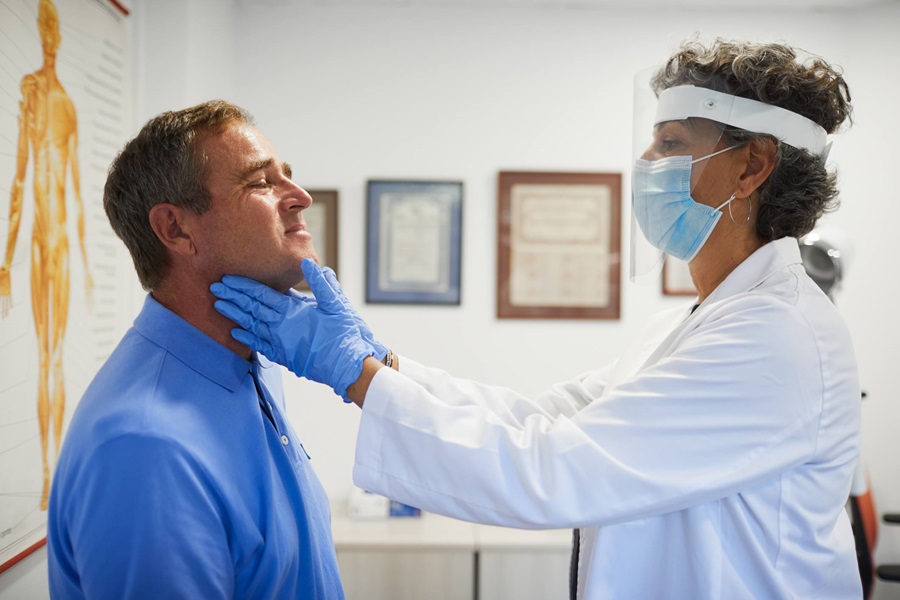 Tonsil stones are small hard lumps that can form in your tonsils. Tonsil stones can cause bad breath, an irritable cough, gagging, and throat discomfort. Unlike tonsillitis, tonsil stones are more common in adults than in children, although they can happen at any age.
Why do we need tonsils?
Tonsils are part of your immune system. They make white blood cells and antibodies to help prevent germs entering your body through your mouth or nose.
The soft pads at the back of your mouth on either side of your throat are the only set of tonsils you can see. The adenoids behind the nose are also considered tonsils, and so is the lingual tonsil at the back of the tongue.
What are tonsil stones?
Your tonsils have an uneven surface, so tiny food scraps can get lodged in the pits and folds of the tonsils. When that happens, minerals like calcium can become trapped. These minerals calcify (harden) into small stones, which are usually creamy yellow and foul-smelling.
"The foul smell of tonsil stones explains why bad breath is one of the main symptoms."
Tonsil stones are usually small. Some might be as large as 1cm across, but they are more likely to be 1mm-2mm, so they might not be visible to the naked eye.
What are the symptoms of tonsil stones?
The foul smell of tonsil stones explains why bad breath is one of the main symptoms

Other symptoms can include gagging, a sore throat, an irritable cough, earache, and an unpleasant taste in your mouth. You might also feel like there's something lodged at the back of your throat or you might have trouble swallowing.
In some cases, you might be able to see small white patches on your tonsils.
Your dentist might spot tonsil stones during a routine examination because they don't always cause symptoms.
What causes tonsil stones?
Tonsil stones are more likely to form if you have:
large or craggy tonsils
repeated bouts of tonsillitis
poor oral hygiene
a dry mouth.
The bacteria that cause tonsillitis can also cause tonsil stones.
How can you treat tonsil stones?
There is no specific treatment for tonsil stones. Swallowing or coughing can clear some tonsil stones, and they can also dissolve by themselves.
Home remedies include:
vigorous gargling with warm salty water or mouthwash
low-pressure water flosser
gently removing the stones with a moist cotton swab.
Your tonsils are very delicate, so be careful when attempting any home remedies. The home remedies outlined above are not recommended for children.
How can you prevent tonsil stones?
You can help prevent tonsil stones by brushing and flossing your teeth at least twice a day. You can also try brushing your tongue as well as your teeth and keep hydrated by drinking lots of water. If you know you are prone to tonsil stones, try regular gargling with mouthwash or salty water.
Avoid smoking and drinking excess alcohol, as these can both dry your mouth and make tonsil stones more likely to develop.
Tonsil stone removal
If you can't dislodge your tonsil stones, and they cause persistent problems, you may want to consider surgical removal. An ear, nose and throat specialist can scrape out the stones, usually under local anaesthetic.
All information contained in this article is intended for general information purposes only. The information provided should not be relied upon as medical advice and does not supersede or replace a consultation with a suitably qualified healthcare professional.
Sources:
Tonsil stones - symptoms, treatments and causes | healthdirect
Tonsil Stones (Tonsilloliths) | Causes, Symptoms & T
reatment | Patient
Health and wellbeing
programs & support
You Belong to More with CBHS Hospital cover:
Greater choice over your health options including who treats you
Get care at home with Hospital Substitute Treatment program
Free health and wellbeing programs to support your health challenges
Live your healthiest, happiest life with CBHS Extras cover:
Benefits for proactive health checks e.g. bone density tests, eye screenings
Keep up your care with telehealth and digital options
Save on dental and optical with CBHS Choice Network providers