At CBHS we help you manage your health challenges. We believe in offering you the services, support and tools you need to live your best life.
Our Better Living Programs are available to support eligible members towards a healthier lifestyle. Each Better Living Program is subject to its own eligibility criteria.
Contact us for more information and to confirm your eligibility for a program.
Treat yourself to a tropical smoothie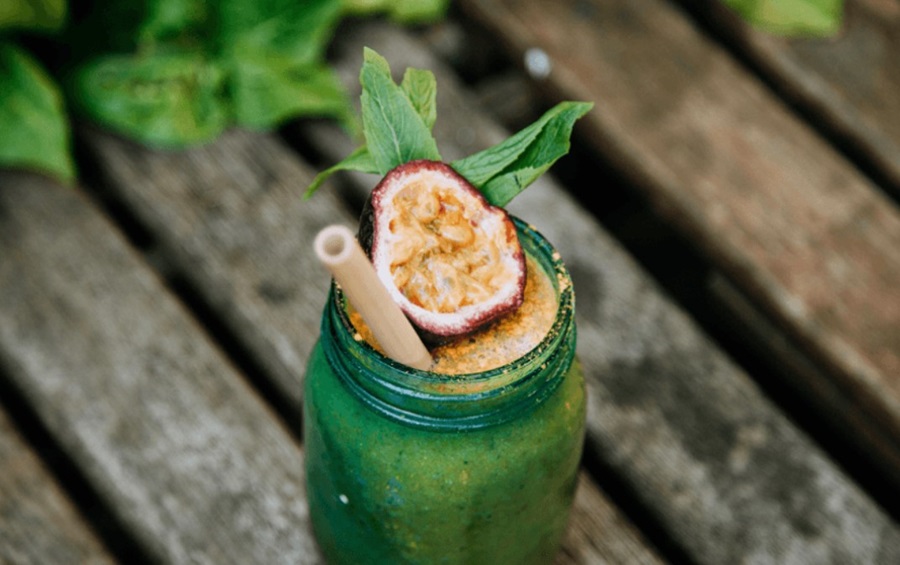 Smoothies are a great way to use up any leftover fruit or veg, and this high protein, high fibre recipe is deliciously simple. It's tasty, quick to prepare and good for you too. What's not to like?
Why it's good for you
Smoothies can be an effective way to increase fibre in your diet. Fibre helps your body regulate sugar levels, so it's beneficial for people with diabetes. Fibre also adds bulk to the foods that you eat, which increases your sense of fullness. This can help you eat fewer calories and increase weight loss. Finally, fibre assists healthy bowel function and helps to lower cholesterol.
Tropical Smoothie Recipe
Makes 2 serves
165 calories | 9 grams protein
8 grams fibre | 82mg calcium
Ingredients
1 cup strawberries
1 cup pineapple
½ cup spinach
1 cup coconut water
1 serve of hemp protein powder (approx. 20-25 grams)
½ tsp turmeric powder (it can be an acquired taste, work your way up to ½ tsp)
1 sprig mint to garnish
1 slice watermelon/½ passionfruit to garnish
Method
1. Place all the ingredients into a blender. Blitz and enjoy!
All information contained in this article is intended for general information purposes only. The information provided should not be relied upon as medical advice and does not supersede or replace a consultation with a suitably qualified healthcare professional.
Health and wellbeing
programs & support
You Belong to More with CBHS Hospital cover:
Greater choice over your health options including who treats you
Get care at home with Hospital Substitute Treatment program
Free health and wellbeing programs to support your health challenges
Live your healthiest, happiest life with CBHS Extras cover:
Benefits for proactive health checks e.g. bone density tests, eye screenings
Keep up your care with telehealth and digital options
Save on dental and optical with CBHS Choice Network providers