At CBHS we help you manage your health challenges. We believe in offering you the services, support and tools you need to live your best life.
Our Better Living Programs are available to support eligible members towards a healthier lifestyle. Each Better Living Program is subject to its own eligibility criteria.
Contact us for more information and to confirm your eligibility for a program.
Vegetable curry puffs and Kachumber salad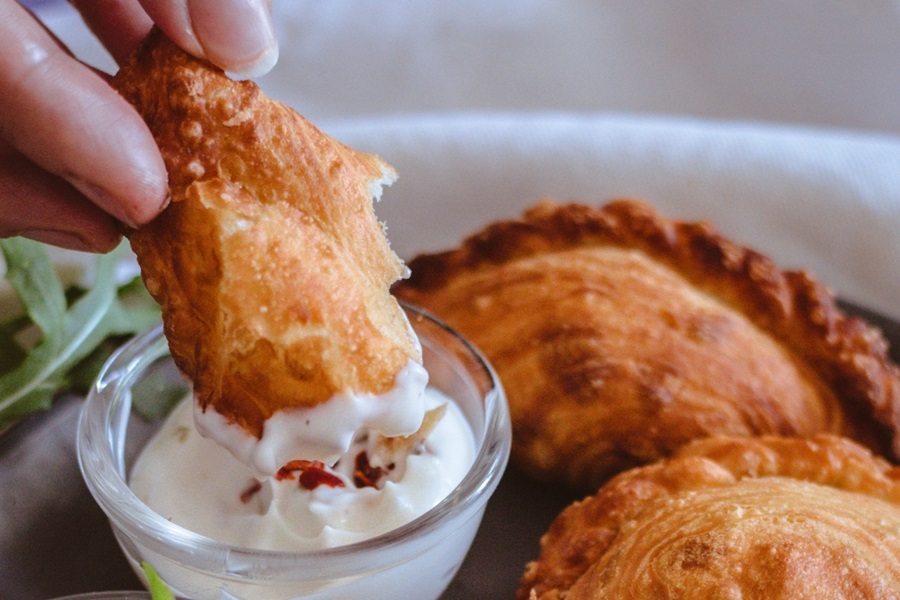 Nutritional content per serve
Energy: 105 calories | Protein: 3g | Total fat: 3 g | Carbohydrate: 18 g | Sugar: 4g | Sodium: 66 mg | Yields: 12 | Total Time: 50 minutes
*Approx. values from Xyris Foodworks software per serve
Ingredients:
Curry puffs
2 sheets puff pastry, thawed
1 large onion, chopped finely
3 cloves garlic, chopped finely
1 tbsp ginger, grated
1 tsp curry powder
1 tsp garam masala
1 tsp turmeric
1 stalk celery
¼ cup frozen peas
2 medium carrots, diced
1 medium potatoes, diced
2 tbsp parsley, finely chopped
3-4 tbsp olive oil


Kachumber salad
2 large tomatoes, diced
1 small onion, diced
1 medium cucumber, diced
1 green chilli, chopped (optional)
Coriander, to garnish
¼ teaspoon salt and pepper, to taste
¼ teaspoon cumin powder
½ lime, juiced


Directions:
Curry puffs
Heat the olive oil in a large pan. Add chopped onion and sauté for 5-6 minutes, until golden, over a medium heat. Add crushed garlic, grated ginger and chopped celery. Sauté for 2 minutes more. Add spices, stirring, for 1-2 minutes.
Add diced carrots, celery and frozen peas and cook until carrots are tender. Add diced boiled potatoes, season with salt and pepper, add water/stock, cook for 3-4 minutes. Turn the heat off, add chopped parsley, stir and set aside to cool.
Preheat oven to 175oC.
On a clean and lightly floured surface roll out the puff pastry, cut the sheets into 5-inch (12.5cm) squares. Scoop 1-2 tablespoons of the filling in the centre of the square. Fold it over to make a triangle and press the edges to seal completely. Use a fork to make a crimping pattern on the edges.
Arrange the puffs on a baking tray lined with parchment paper. Brush with egg wash.
Bake for 25-30 minutes or until golden brown. Let cool for 10-15 minutes before serving.


Kachumber salad
Mix salad and dressing together.
Garnish with some coriander. Finely chopped coriander leaves can also be added to the salad if you wish.
All information contained in this article has been prepared by CBHS health professionals and is intended for general information purposes only. The information provided should not be relied upon as medical advice and does not supersede or replace a consultation with a suitably qualified healthcare professional.
Health and wellbeing
programs & support
You Belong to More with CBHS Hospital cover:
Greater choice over your health options including who treats you
Get care at home with Hospital Substitute Treatment program
Free health and wellbeing programs to support your health challenges
Live your healthiest, happiest life with CBHS Extras cover:
Benefits for proactive health checks e.g. bone density tests, eye screenings
Keep up your care with telehealth and digital options
Save on dental and optical with CBHS Choice Network providers