At CBHS we help you manage your health challenges. We believe in offering you the services, support and tools you need to live your best life.
Our Better Living Programs are available to support eligible members towards a healthier lifestyle. Each Better Living Program is subject to its own eligibility criteria.
Contact us for more information and to confirm your eligibility for a program.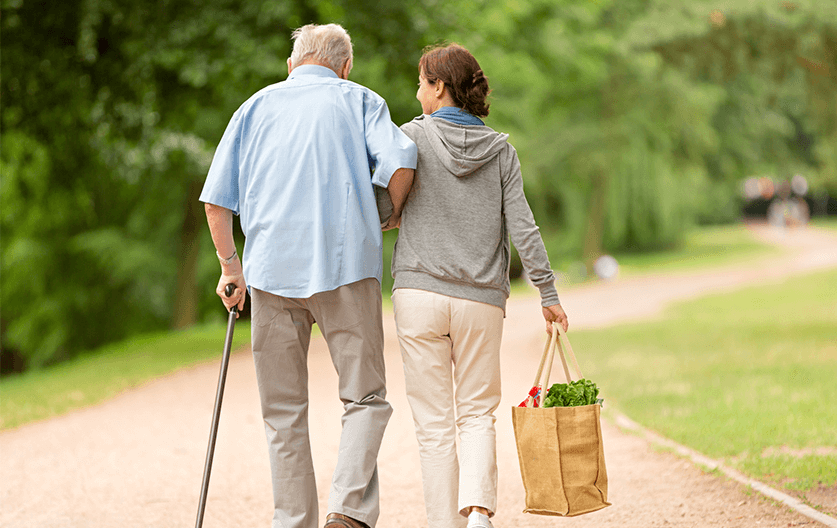 According to Volunteer Australia, volunteering is time willingly given for the common good and without financial gain. Many Australians volunteer and while we don't know the most recent numbers, in 2014 the Australian Bureau of Statistics found that 30% of Australians over the age of 15 were volunteers. This was a total of 5.8 million people and more than half of them were female. Younger people were more likely to volunteer with 42% of 15 to 17-year-old Australians and 39% of 35 to 44-year-old Australians involved in some form of volunteering.
When people start volunteering, they tend to continue, and their children often follow in their footsteps. Almost 50% of volunteers had been volunteering for more than 10 years and 70% of them had a parent who had volunteered. People most commonly volunteered for sport and physical recreation organisations, followed by religious organisations and those supporting the welfare of the community.
Benefits of volunteering
Volunteering can bring meaning to your life and create a sense of belonging. It can also help you learn new skills and even transition to a new career.
Helping others
According to the Australian Bureau of Statistics, the most common reason people gave for volunteering was to help others or to help the community. Whether you're helping at the local soup kitchen or volunteering for Red Cross, you can make a positive impact on your community.
Creating positive relationships
As you're likely to meet a few new people when you start volunteering, it's a great way to build your social network. It can also mean you're more likely to connect with people who share similar interests. Getting out into the world and helping people establishes friendship, trust, and a sense of community. People who might be experiencing depression, stress, isolation may find volunteering helpful as it brings a sense of purpose and value.
If you're volunteering in an area that relates to your career, you could even grow your professional network as well.
Learning new skills
Volunteer work generally looks good on a resume and can separate you from other candidates. If you can find work in your field, this gives you an edge in getting experience and knowledge before you enter on a full-time basis. Working outside of your field shows dedication and the ability to adapt to a new environment. This isn't limited to first-aid or how to perform day-to-day tasks, it can be as complex as working in new teams, communicating with people from a wide variety of professional and personal backgrounds, and building trust with the people you're helping.
Looking after yourself
Volunteering is about helping others and giving back to the community, but it's important to remember to set limits, say no occasionally, and make time for things that you enjoy.
Reachout Australia outline the following tips for looking after yourself when you're a volunteer:
1. Organise your time
Make sure you plan ahead and keep a diary to stay on top of your commitments.
2. Know your limits
Learn to tell when you're feeling overwhelmed or tired and to set boundaries around your personal time.
3. Know that it's okay to say 'no'
Remember that you don't have to agree to every request for your time and energy. If you're feeling tired or unwell, or simply have too much on your plate, it's always ok to say no.
4. Have some fun
It's important to enjoy your volunteer work and remember to have some fun while you're there.
5. Remember to treat yourself
While you're spending time giving to others, it's important to remember to schedule some time to also look after yourself and do things activities you enjoy


Where can you find a volunteer role?
If you're interested in volunteering, there are plenty of roles available at the following sites:
Sources
https://www.aihw.gov.au/reports/aus/228/employment/volunteers
https://www.healthdirect.gov.au/benefits-of-volunteering
https://sydney.edu.au/news-opinion/news/2017/05/03/7-surprising-benefits-of-volunteering-.html
https://www.sbs.com.au/language/english/the-benefits-of-volunteering-in-australia_2
https://www.abs.gov.au/ausstats/abs@.nsf/lookup/4159.0.55.005Media%20Release1March%202018
https://www.abs.gov.au/AUSSTATS/abs@.nsf/Latestproducts/4159.0Main%20Features152014
https://www.volunteeringaustralia.org/resources/definition-of-volunteering/#/
All information contained in this article is intended for general information purposes only. The information provided should not be relied upon as medical advice and does not supersede or replace a consultation with a suitably qualified healthcare professional.
Health and wellbeing
programs & support
You Belong to More with CBHS Hospital cover:
Greater choice over your health options including who treats you
Get care at home with Hospital Substitute Treatment program
Free health and wellbeing programs to support your health challenges
Live your healthiest, happiest life with CBHS Extras cover:
Benefits for proactive health checks e.g. bone density tests, eye screenings
Keep up your care with telehealth and digital options
Save on dental and optical with CBHS Choice Network providers