At CBHS we help you manage your health challenges. We believe in offering you the services, support and tools you need to live your best life.
Our Better Living Programs are available to support eligible members towards a healthier lifestyle. Each Better Living Program is subject to its own eligibility criteria.
Contact us for more information and to confirm your eligibility for a program.
You're not alone in feeling lonely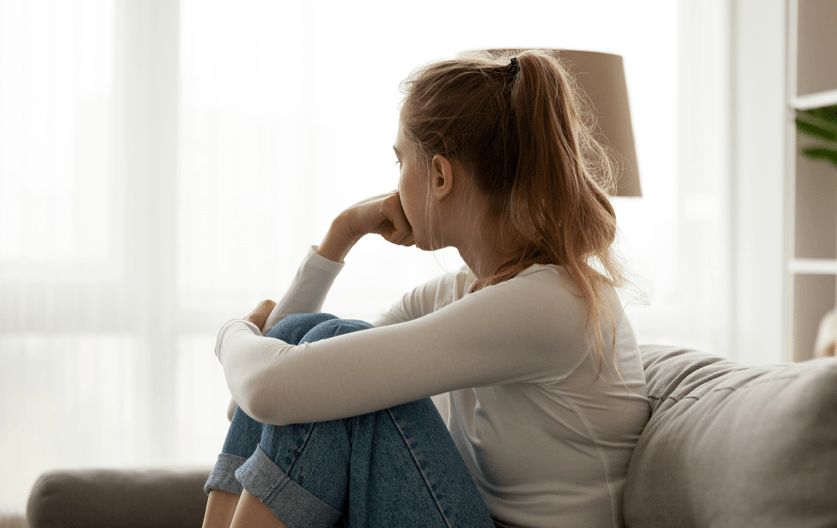 Loneliness affects us all.
A recent report suggested half of us feel lonely at least one day a week. One in three young people age 18-25 say they feel lonely at least three times a week, and research from the UK suggests millions of men feel lonely.
Almost a quarter of us now live alone. While that doesn't automatically lead to feelings of loneliness, it can increase the risk factor.
How does loneliness feel?
You don't have to be alone to feel lonely. Loneliness is a subjective state of mind. It happens when you feel bereft of meaningful contact with others, when you crave the solace of human connection but find it impossible to achieve.
Certain events can make you feel lonely
We all go through events that might conspire to make us feel lonely. Moving away from family and friends, going through a relationship break up, losing a job, retiring from work or the death of a loved one can all lead to feelings of loneliness and a sense of social isolation.
What are the health impacts?
There's evidence to suggest that loneliness and social isolation are linked to dementia, high blood pressure, poor quality of sleep and lowered immune function. Lonely people tend to exercise less and generally eat a higher fat diet. Loneliness can cause mood swings, lack of confidence, feelings of isolation and a general sense of dissatisfaction with life.
Loneliness can lead to depression, and depression can in turn make you feel more lonely, which of course is a vicious circle.
There's even a link between loneliness and cancer mortality. It's been estimated that loneliness and prolonged isolation can shorten your life by up to 15 years.
What you can do to overcome loneliness
Start by remembering that you're probably not the only person around you who's feeling lonely. Just about everyone experiences loneliness at some point. In the UK the problem is so acute that doctors are being urged to prescribe 'social activities' to combat the epidemic of loneliness sweeping the country.
Speak to someone

Use feelings of loneliness as a sign that it's time to act. Speak to someone, either a friend or a professional, before loneliness becomes chronic or leads to depression. If you're not feeling ready to talk, try smiling. It shows others you're ready to accept an approach.

Find your tribe

If social isolation is causing your loneliness, try and find your 'tribe'. We've all got one. Whether your passion is gardening or sport, cooking, music, manga or dressing up as a Viking, you can always find a group of people who share that passion. Your local library, Facebook groups, or a website like Meetup are good places to start. Just ensure you're meeting new people in a safe and public place.

Join a Men's Shed

The Men's Shed movement has over 1,000 groups in Australia, all great places for men to meet and socialise, with the added benefit of practical activities if you feel so inclined. Less than 30% of men in the UK survey saw or spoke to friends or family on a regular basis. Men who live alone tend to feel lonelier than women who live alone.

Get a pet

One of the many benefits of owning a dog is that they can help you feel less lonely. Cats and dogs can both offer valuable companionship and help improve your mental health.

Focus on fewer friends

When it comes to friendship, quality matters more than quantity. Having one or two close friends you can rely on is more important than hundreds of online 'friends'.

Volunteer

In helping others, you can also help yourself. Volunteering could make you feel less lonely. Just two hours a week has been shown to reduce feelings of loneliness among widows.

Head to the park

It's tempting to stay shut indoors when you're feeling lonely but taking a walk in a park or green space can help combat loneliness and restore a sense of mental well-being.
Can we help?
If loneliness has made you feel depressed, you may need to seek professional help. See your GP in the first instance to kick start your treatment plan. Then, the CBHS Better Living program and Best Doctors can both help with mental health issues. Call us on 1300 174 534 or email wellness@cbhs.com.au to see if your cover qualifies you for either of these programs.
If you need help right now
If you're feeling overwhelmed and you need immediate help or support, please don't suffer in silence. Contact Beyond Blue on 1300 22 4636 or Lifeline on 13 11 14.
https://psychweek.org.au/wp/wp-content/uploads/2018/11/Psychology-Week-2018-Australian-Loneliness-Report-1.pdf
https://psychweek.org.au/2018-archive/loneliness-study/
https://www.aihw.gov.au/reports/australias-welfare/social-isolation-and-loneliness
Disclaimer: All information contained in this article is intended for general information purposes only. The information provided should not be relied upon as medical advice and does not supersede or replace a consultation with a suitably qualified healthcare professional.
Health and wellbeing
programs & support
You Belong to More with CBHS Hospital cover:
Greater choice over your health options including who treats you
Get care at home with Hospital Substitute Treatment program
Free health and wellbeing programs to support your health challenges
Live your healthiest, happiest life with CBHS Extras cover:
Benefits for proactive health checks e.g. bone density tests, eye screenings
Keep up your care with telehealth and digital options
Save on dental and optical with CBHS Choice Network providers