At CBHS we help you manage your health challenges. We believe in offering you the services, support and tools you need to live your best life.
Our Better Living Programs are available to support eligible members towards a healthier lifestyle. Each Better Living Program is subject to its own eligibility criteria.
Contact us for more information and to confirm your eligibility for a program.
1
Heart disease is the number one cause of death for men in Australia
21
On average, 21 Australians die from a heart attack every day.
430,000
Around 430,000 Australians have had a heart attack at some point in their lives
20% / 25%
20% of women and 25% of men have high blood pressure.
"I woke to get ready for a game of golf and everything around me was spinning as if I was in a washing machine. I could not stand up, focus or walk; I felt nauseous and was sweating profusely. Having no heart or chest pain, my wife drove me to the nearest emergency department in Adelaide (a private hospital) where I was assessed and connected to monitoring equipment. At that stage, hospital staff had several possible explanations for my condition and proceeded to test to find the cause, including a CT scan of my head . A neurologist and my cardiologist were called to emergency.

As I had a pre-existing mitral valve leak, I was transferred by ambulance to another private hospital closer to my cardiac surgeon's rooms. Despite no previous diagnosis, I was also suffering from atrial fibrillation, which is commonly associated with a stroke. I spent five days in hospital, where an MRI thankfully confirmed I had no brain damage.

The cause of the problem is thought to have been sudden onset of vestibular neuritis, which is when the nerves in the inner ear send confusing messages to the brain. Afterwards, I suffered from dizziness and required a walker until my balance restored. How was CBHS beneficial? It gave me peace of mind that no matter what the concerns were as to the cause of my distress, that my health cover would meet the costs of hospital accommodation of over $1,000 a day, as well as other ancillary costs. It reminded me that we never know how far we are from totally random events with large expenses, and that health cover is an essential part of our daily lives."
- Andrew B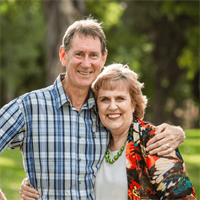 Andrew B