At CBHS we help you manage your health challenges. We believe in offering you the services, support and tools you need to live your best life.
Our Better Living Programs are available to support eligible members towards a healthier lifestyle. Each Better Living Program is subject to its own eligibility criteria.
Contact us for more information and to confirm your eligibility for a program.
8 ways cultivating mindfulness can help you feel and live better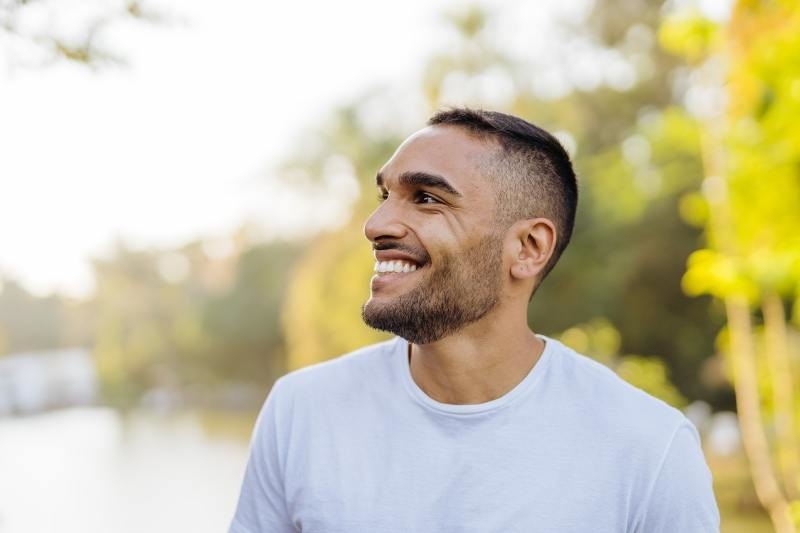 Imagine if there was a strategy that could help you feel calmer, more focused, and better able to connect with others. Developing a mindful approach to life may help you achieve all these things – and more.
Mindfulness involves deliberately paying attention to your current situation with an open and non-judgmental attitude. You can cultivate this skill by training yourself to focus on the present. This might involve a regular mindful meditation ritual, or simply paying attention to the present moment in everyday life.
"A growing body of evidence shows that practising mindfulness can improve your wellbeing."
While people have been meditating for millennia, mindfulness has become popular with people wanting to enhance their wellbeing. And a growing body of evidence shows it works.
Here are eight ways practising mindfulness can help you feel and live better.
1. Reduced stress
A large body of evidence has shown that mindfulness can help to ease stress. For example, in one recent study, almost 17,000 people took surveys before and after completing a six-week online mindfulness training program. The participants not only got better at practising mindfulness, but they also reported significantly lower stress levels after completing the program. Moreover, they also reported significantly higher levels of engagement at work.
"It seems mindfulness can dial down the body's stress response, leading to a range of health benefits."
In fact, researchers think the benefits of mindfulness are linked to its ability to quieten down the body's stress response. Given chronic stress is associated with issues ranging from lower immunity to gut and heart health problems, reducing the stress response can have beneficial effects throughout the body.
2. Reduced anxiety and depression symptoms
The impact of mindfulness on anxiety and depression symptoms has also been extensively researched – with encouraging results. One paper analysed findings from more than 200 studies exploring mindfulness-based therapy (MBT) for people with a variety of psychological problems. They found MBT was especially effective for reducing anxiety, depression, and stress. Interestingly, fewer participants dropped out than is usual for studies like this, suggesting people may be more committed to mindfulness-based approaches.
More recently, researchers looked at results from 142 trials using MBT to treat mental health disorders. They found that as well as depression, it was helpful for treating smoking, addictions, and pain.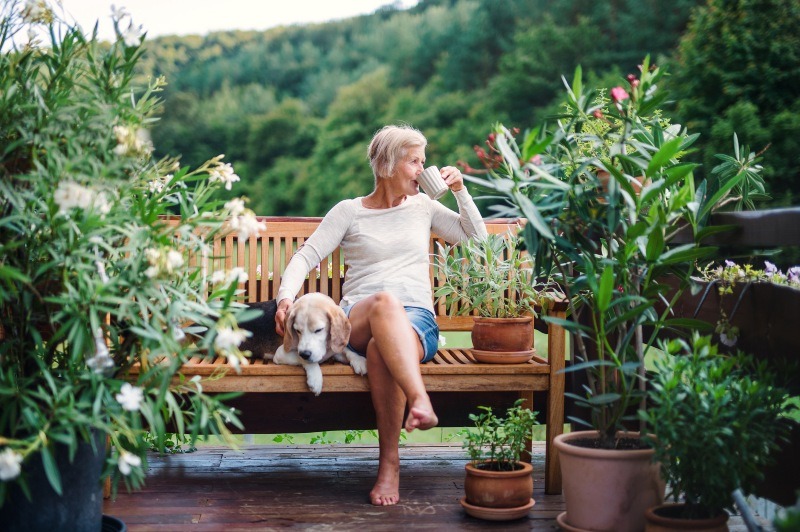 3. Better ability to manage your emotions
Mindfulness seems to improve our ability to control our emotions, helping us stay more grounded and less likely to react to people and situations. Mindful practice is linked with positive responses such as enhanced emotional recovery, lower intensity of distress, and reduced negative self-talk.
The association between mindfulness and emotions isn't fully understood. However, research suggests it involves changes in the structure and activity of various brain regions.
"Practising mindfulness has been shown to change the structure and activity of various areas in the brain."
4. Greater resilience
Resilience is the ability to adapt successfully to difficult life experiences. It involves being flexible enough – mentally, emotionally, and behaviourally – to adjust to changing demands. In our uncertain world, many of us could probably benefit from that!
It turns out mindfulness is linked with resilience. In one study of 327 university students, for example, researchers found participants who reported higher levels of mindfulness also had greater resilience (and life satisfaction). Another study randomly assigned 616 university students to receive either the usual mental health support the institution provided, or mental health support plus mindfulness training. They found students in the mindfulness training group were more likely to be resilient to exam stress than those receiving usual support alone.
Another recent review suggested mindfulness is not only vital for developing resilience, but it is probably more achievable than you might think. The authors write that mindfulness "does not require anything special or unusual, just the 'ordinary magic' of the natural proclivities already common in many minds and bodies, relationships, and communities."
5. Improved concentration and focus
In our hectic lives, it can be difficult to stay focused. Mindfulness could be the solution. Research has found long-term meditators are better able to control their attention than their non-meditating peers and make fewer errors on tests that require sustained concentration.
"Even 10 minutes of mindfulness could help you focus and think more clearly."
The good news is you don't need to be a skilled meditator to reap these benefits. One recent study showed just 10 minutes of practising mindfulness could improve attention and cognitive performance, even in people with no meditation experience.
6. Increased empathy and connectedness
Like to get on better with your partner, family, friends, and colleagues? Mindfulness can help you develop a sense of empathy and connectedness that supports better relationships.
To explore the connection between mindfulness and positive social behaviours, a 2019 paper analysed results from 26 studies involving a total of 1,714 participants. Most of these trials used compassion or loving kindness meditation practice over eight to 12 weeks in a group setting.
They found meditation interventions could increase empathy, compassion, and other positive social behaviours by:
improving participants' sense of emotional and social connectedness with others
increasing positive mood and emotions
reducing stress and negative emotions
increasing self-awareness and self-compassion.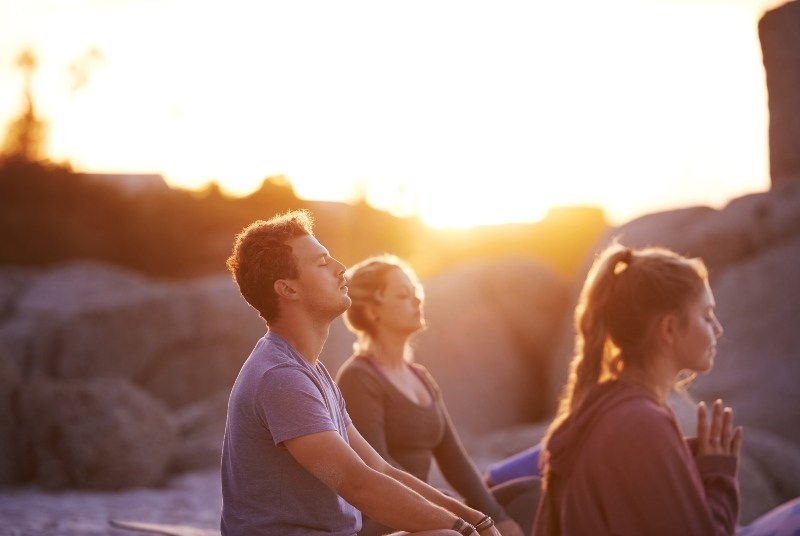 7. Improved physical health
Aside from its benefits for mental wellbeing, mindfulness can also lead to positive physical health outcomes. For example, a 2020 research review noted several trials have found that mindfulness can help with pain management in people with rheumatoid arthritis, fibromyalgia and chronic low back pain.
"Mindfulness-based therapies show promise for helping to manage various physical health conditions."
The same review noted mindfulness may help with:
speeding up skin clearing in people being treated for psoriasis
reducing susceptibility to and duration of colds
decreasing symptoms of irritable bowel syndrome
reducing insulin resistance and improving blood sugar levels in people at risk of type 2 diabetes.

While more research is needed to confirm these findings, the researchers suggest this is a field of significant promise for mindfulness-based therapies.
8. Better sleep
Finally, mindfulness may be a way to get a better night's sleep. While more research is needed, early evidence suggests mindfulness meditation could improve sleep quality and be an effective treatment for sleep disturbance.
Getting started with mindfulness
Ready to reap the benefits of being more mindful? If you haven't practised mindfulness before, everyday mindfulness activities are a good place to start. You can turn daily tasks into mindful ones by paying attention to what's going on in your body and your environment.
To get started, try being mindful when you are:
eating or drinking
doing chores around the house
playing with your kids
brushing your teeth
getting dressed
listening to others.
Getting out in nature, taking a moment to breathe, and practising self-compassion are other great ways to bring more mindfulness into your days.
Discover more ideas in our blog about six mindfulness techniques you can try right now.
Remember, you can't develop a consistent mindfulness habit overnight. It's a bit like going to the gym, except you're strengthening your attention muscle and mental fitness. It takes time, but you'll experience the benefits if you stick with it.
All information contained in this article is intended for general information purposes only. The information provided should not be relied upon as medical advice and does not supersede or replace a consultation with a suitably qualified healthcare professional.
Sources
https://www.cbhs.com.au/mind-and-body/blog/meditation-for-improving-your-health-and-wellbeing
https://www.frontiersin.org/articles/10.3389/fpsyg.2021.724126/full
https://www.apa.org/topics/mindfulness/meditation
https://www.healthdirect.gov.au/stress
https://www.cbhs.com.au/mind-and-body/blog/14-immune-boosting-foods-to-include-in-your-diet
https://www.cbhs.com.au/mind-and-body/blog/depression
https://www.sciencedirect.com/science/article/pii/S0272735813000731?via=ihub
https://www.sciencedirect.com/science/article/pii/S0272735817303847?via%3Dihub
https://www.cbhs.com.au/mind-and-body/blog/quit-smoking-for-good
https://www.sciencedirect.com/science/article/pii/S2352250X15000974
https://www.frontiersin.org/articles/10.3389/fpsyg.2017.00220/full
https://www.apa.org/topics/resilience
https://www.sciencedirect.com/science/article/abs/pii/S0191886915005784
https://www.ncbi.nlm.nih.gov/pmc/articles/PMC5813792/
https://www.researchgate.net/publication/349870396_Observations_on_the_Relationship_between_Resilience_and_Mindfulness
https://pubmed.ncbi.nlm.nih.gov/26659014/
https://pubmed.ncbi.nlm.nih.gov/36920902/
https://www.cbhs.com.au/mind-and-body/blog/boost-your-brain-power-by-working-smarter-not-harder
https://www.ncbi.nlm.nih.gov/pmc/articles/PMC6081743/
https://www.cbhs.com.au/mind-and-body/blog/living-with-diabetes-in-australia
https://www.ncbi.nlm.nih.gov/pmc/articles/PMC6613793/
https://www.cbhs.com.au/mind-and-body/blog/insomnia-restless-leg-syndrome-poor-sleep-hygiene-and-more-sleep-disorders
Health and wellbeing
programs & support
You Belong to More with CBHS Hospital cover:
Greater choice over your health options including who treats you
Get care at home with Hospital Substitute Treatment program
Free health and wellbeing programs to support your health challenges
Live your healthiest, happiest life with CBHS Extras cover:
Benefits for proactive health checks e.g. bone density tests, eye screenings
Keep up your care with telehealth and digital options
Save on dental and optical with CBHS Choice Network providers