At CBHS we help you manage your health challenges. We believe in offering you the services, support and tools you need to live your best life.
Our Better Living Programs are available to support eligible members towards a healthier lifestyle. Each Better Living Program is subject to its own eligibility criteria.
Contact us for more information and to confirm your eligibility for a program.
The relaxing, healthy benefits of massaging your baby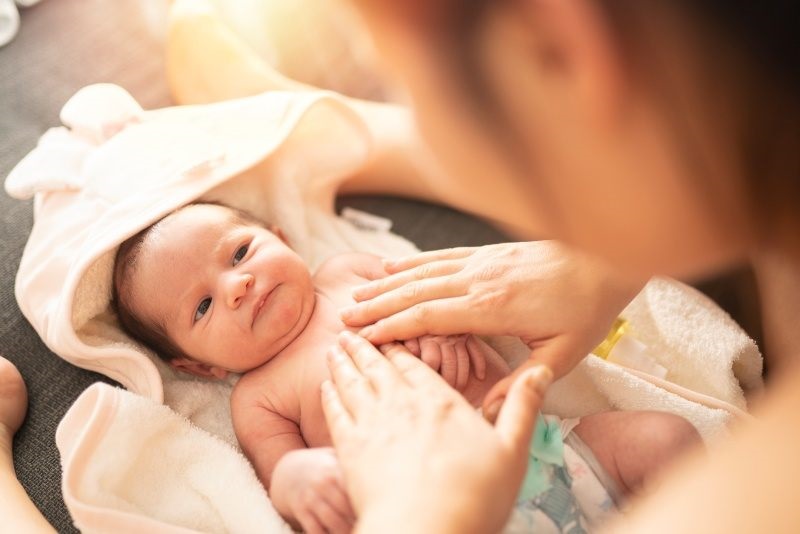 You already know that cuddling your child is one of life's great joys – but setting aside a few moments every day to massage your baby can do wonders for their sleep, relaxation and the unique bond you share.
From the tips of their shoulders to their tiny toes, babies can feel your love and care with every soothing stroke. You can begin massaging your baby a few weeks after they're born and then continue until they're toddlers if you like. Although, they may not be able to sit still long enough once they hit those terrific twos!
The power of touch
Massaging your baby can result in two important things: relaxation and connection. Here are the key benefits of baby massage:
Improved, deeper sleep
Development of trust and non-verbal communication
Babies feel safe and loved
Strong parent-child bond
"Baby massages are a beautiful way to bring you and your bundle of joy closer together as trust and communication grows…"
Massage is also beneficial for premature babies in the NICU when they're older and well enough. The best thing you can do is speak with your baby's nurse or doctor about when your baby is ready for a gentle massage. You'll find that most NICUs have an on-site physiotherapist who can guide you on massaging your baby without overstimulating them or causing any stress.
Before you begin a massaging routine with your baby, make sure you speak with your baby's nurse or doctor first. Once you have the green light, remember that it's especially important to ensure your baby stays warm while you massage them.
The benefits of massaging your baby – for you!
We all know how powerful and restorative, touch can be. And when you apply intentional and sustained gentle touch on your baby, it's a wonderful way to build on your bond since it can encourage greater trust and confidence. It's also a good way to get to know your baby because as you're massaging, you'll naturally learn more about their behaviour and responses.
When is a good time to massage?
It's best to wait 20 minutes or so after a feed but not too close to bedtime. Some families like to massage after bath time because your baby is already undressed.
Before you start, make sure your baby is content, calm and alert to your sounds and movements. And always make sure your massage technique doesn't unsettle them. If your baby turns their head away, or stiffens their limbs, this can be a sign that they need something else to soothe them instead of a massage.
Once you and your child are relaxed, you can settle into the massage using slow and measured strokes. It can last between 10 and 30 minutes.
"Premature babies can also benefit from a regular massage. For more guidance, speak with your baby's nurse or doctor."
Preparing for the massage
Set aside a window of time where you're not in a hurry and you know there won't be interruptions. Make sure the room is warm and peaceful. You might like to warm up your hands, cut your fingernails short and remove any large pieces of jewellery or bangles. You can also wear some loose-fitting, comfortable clothes that you feel good in.
You can either use a simple baby moisturiser or a pure edible oil like olive oil. And try to avoid nut-based oils such as peanut oil in case of allergies for the first four months. Soft music playing in the background might also help your baby to relax.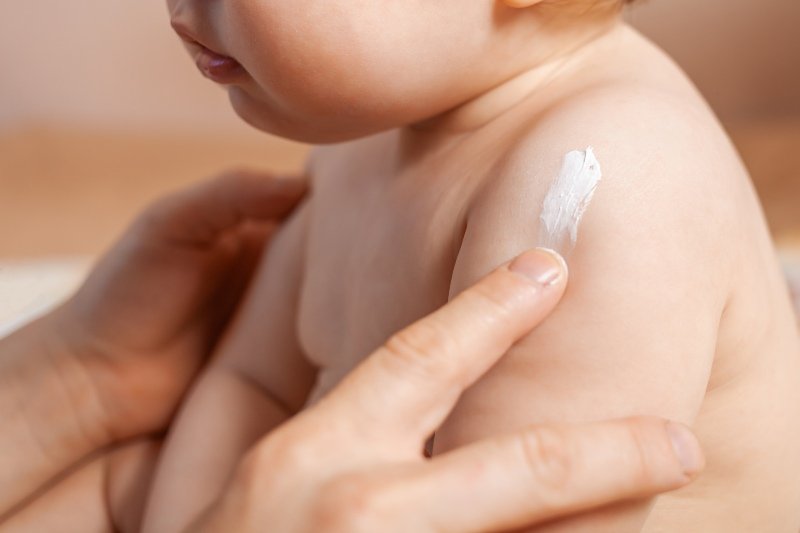 How to massage your baby
Making sure to keep your pace slow and relaxed, smooth a little oil or moisturiser into your warm hands and begin…
Start by lying your baby on their back.
Massage their feet with gentle, slow strokes from the heel to the toe.
Move to both legs at once or, one by one, avoiding the genital area.
Massage their shoulders, applying gentle strokes towards the chest.
Now you can gently rub your baby's arms moving down to the wrists.
If your baby's stomach feels soft, you can massage in circular clockwise motions. It's important not to put pressure on the baby's diaphragm (under the lungs, but above the stomach) or the belly button area.
Use your finger pads to massage your baby's face.
Stroke from the middle of the baby's forehead, down the outside of the face towards their cheeks.
If your baby is enjoying the massage, you can turn them onto their stomach and use long strokes from head to toe to massage their back.
As you're massaging your baby, keep a close watch on their reactions. If you notice they're uncomfortable, it's a good idea to slow down your movements or stop the massage altogether. The signs that your baby may be uncomfortable include, clenched fists, grimaces, sneezing, or hiccups.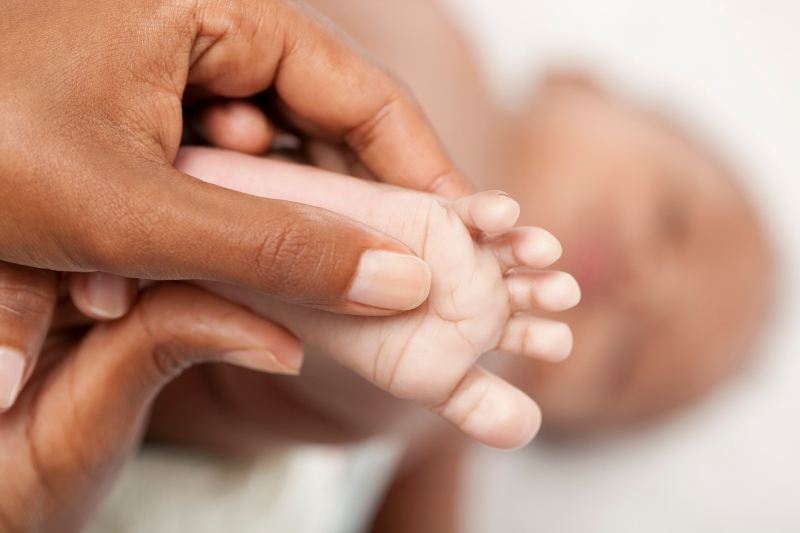 "Create the perfect massage environment for your baby… peace, quiet and no interruptions. Make sure you're relaxed too!"
More tips and information for you to discover
There are many online resources you can access if you're looking for more details on giving your baby a relaxing, soothing massage. Check out the website for The Raising Children Network for a good range of pictures and even a video on how to massage your baby.
You can also call the following numbers for free guidance and support:
Pregnancy, Birth and Baby helpline on 1800 882 436 is a complimentary service where you can speak with a maternal child health nurse from 7am to midnight, seven days a week.
Healthdirect on 1800 022 222 is staffed by registered nurses 24 hours a day, seven days a week.
Tresillian's Parent's Help Line on 1300 272 736 will give you access to a Tresillian nurse 7am to 11pm, seven days a week.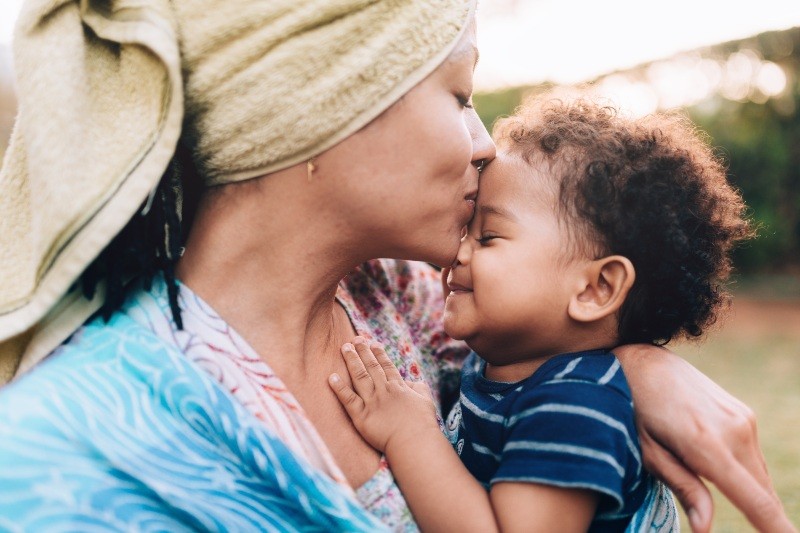 Build the bonds of peace, love and health through baby massage
From improving your baby's sleep to deepening the bond and trust between you, massage is one of the most beneficial things you can add to your baby's routine. It can also be a soothing part of your day where you can slow down, feel relaxed and spend quality, peaceful time with your child. For more helpful articles on caring for your baby, check out our Pregnancy and birth section.
All information contained in this article is intended for general information purposes only. The information provided should not be relied upon as medical advice and does not supersede or replace a consultation with a suitably qualified healthcare professional.
Sources:
https://raisingchildren.net.au/newborns/health-daily-care/massage/baby-massage
https://raisingchildren.net.au/babies/videos/how-to-do-baby-massage
https://raisingchildren.net.au/newborns/premature-babies/connecting-communicating/touch-massage-in-the-nicu
https://www.betterhealth.vic.gov.au/health/HealthyLiving/sleep-and-your-baby
https://www.pregnancybirthbaby.org.au/baby-massage
https://www.tresillian.org.au/advice-tips/bath-massage/massage/
Health and wellbeing
programs & support
You Belong to More with CBHS Hospital cover:
Greater choice over your health options including who treats you
Get care at home with Hospital Substitute Treatment program
Free health and wellbeing programs to support your health challenges
Live your healthiest, happiest life with CBHS Extras cover:
Benefits for proactive health checks e.g. bone density tests, eye screenings
Keep up your care with telehealth and digital options
Save on dental and optical with CBHS Choice Network providers