CBHS partners with SkinVision to provide digital skin checks at no cost for members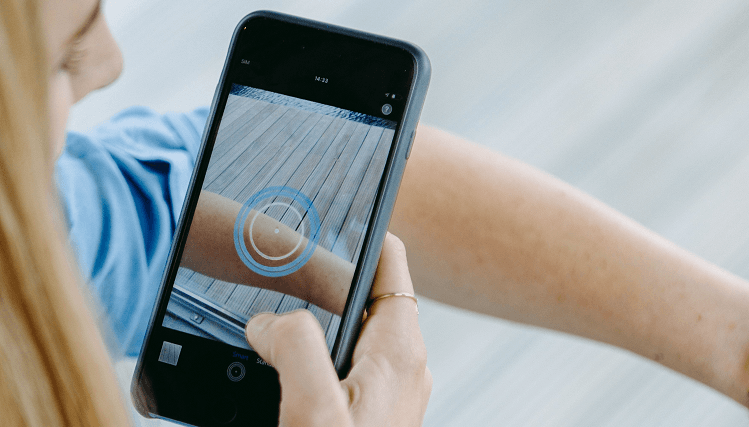 COVID-19 is changing the healthcare system. While precautions have been in place to combat the spread of the virus, some skin cancer treatments and diagnoses have been delayed, as people have been too concerned to head out to their doctors. Now, more than ever, remote digital care is vital for the healthcare system to meet your needs while the nation is in recovery mode.
While skin cancer is not entirely preventable, routine checks are crucial for the early detection of skin cancer. If caught early, the chances of successful treatment are estimated to be as high as 95%.
CBHS has partnered with SkinVision to support members during this challenging COVID-19 time to ensure vital health checks like skin checks are not avoided. Right now, CBHS is offering access to the SkinVision digital phone app skin check for the next six months to ensure accurate, private and easy-to-use skin checks, from the comfort of your own home.
The SkinVision app can help identify the need to see a doctor in time for early treatment. Especially in the coming months, we mustn't put other health needs on the backburner.
"We have one of the highest rates of skin cancer in the world and this new app can offer the first line of defence," says Craig Jones, Head of Clinical and Provider Relations at CBHS.
"This is a credible new technology, overseen by reputable dermatologists, that offers very real benefits. Two out of three Australians will be diagnosed with skin cancer before the age of 70, so we're delighted to partner with SkinVision to bring our members the benefits of a significant advance in digital detection and prevention."
Skin checks in the palm of your hand
You'll need a smartphone with a camera. Then, simply download the app to get started. This is a brief look at how SkinVision works:

Free for CBHS members now
From 1 June 2020, members can access the SkinVision app and redeem the COVID-19 offer using this unique link or by entering the promo code 'CBHS2020' to automatically apply your FREE six months' access to Smart Checks.*
Check out the FAQs for more information about the SkinVision app and skin checks.
About SkinVision
SkinVision was founded in 2012 and provides a mobile phone application, which supports individuals with the early detection of the most common forms of skin cancer (melanoma, squamous cell carcinoma, basal cell carcinoma, and precancerous actinic keratosis). SkinVision is the first CE marked skin cancer application based on extensive clinical trials, conducted in partnership with Erasmus Medical Center (EMC) and the university clinic of Ludwig Maximilian University (LMU). Research shows the app has a sensitivity of 95% and a specificity of 78%. The SkinVision app is commercially available worldwide on iOS and Android except for a few countries, such as the United States and Canada. SkinVision is based in Amsterdam, the Netherlands.
The SkinVision Service is a Medical Device and is registered with the Australian Therapeutic Goods Administration (TGA).
*Offer ends 31 December 2020.
All information contained in this article is intended for general information purposes only. The information provided should not be relied upon as medical advice and does not supersede or replace a consultation with a suitably qualified healthcare professional.
Health and wellbeing
programs & support
You Belong to More with CBHS Hospital cover:
Greater choice over your health options including who treats you
Get care at home with Hospital Substitute Treatment program
Free health and wellbeing programs to support your health challenges
Live your healthiest, happiest life with CBHS Extras cover:
Benefits for proactive health checks e.g. bone density tests, eye screenings
Keep up your care with telehealth and digital options
Save on dental and optical with CBHS Choice Network providers