At CBHS we help you manage your health challenges. We believe in offering you the services, support and tools you need to live your best life.
Our Better Living Programs are available to support eligible members towards a healthier lifestyle. Each Better Living Program is subject to its own eligibility criteria.
Contact us for more information and to confirm your eligibility for a program.
Working with Valion Health to bring you hospital care in the home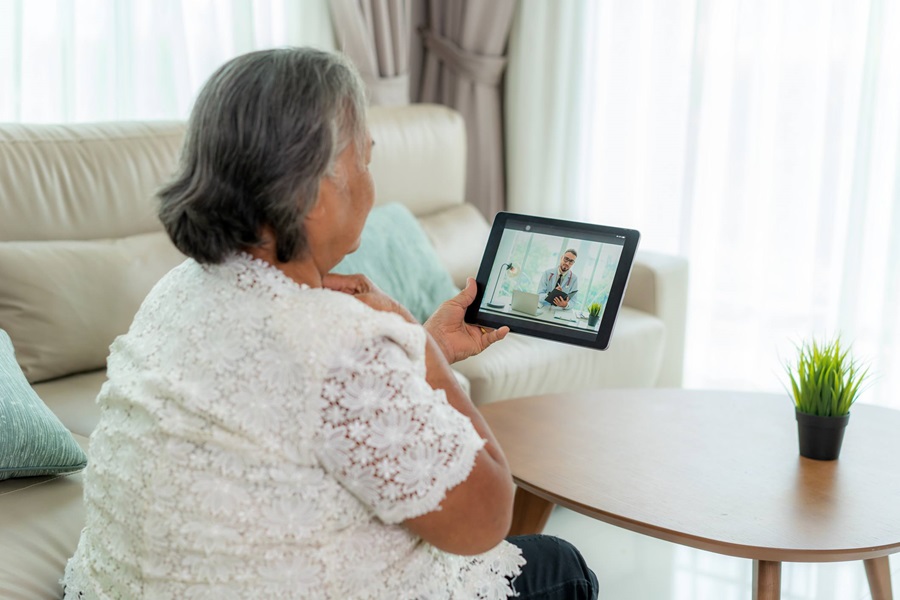 You might know that at CBHS we can arrange for you to get hospital quality care at home, through our Hospital Substitution Program. But who are the people we work with to make that happen? We want you to meet one of our wonderful partners, Valion Health.
Valion Health's multi-disciplinary teams are helping our members get quality care in the comfort and safety of their own homes. This might be through virtual means (phone or video call) or in-home visits, depending on the program. Valion Health's focus is to bring human connection to care.
During the pandemic, home has been one of the safest places to be. So if home-based care is appropriate for your health needs, CBHS can absolutely help facilitate that for our members through partners like Valion.
In the first half of the year, 80 of our members have joined one of the programs delivered by Valion Health. The average satisfaction rating is 92%.
Let's have a closer look at some of the Valion Health programs.
Cancer Support Complete Program
The 12-16 week Cancer Support Complete Program is for people with any cancer type at any stage during and after treatment.
This program is designed to help people with cancer to maintain physical and mental wellness and manage side effects of their treatment, like fatigue or neuropathy. Valion Health's team will help you − through video call, phone and other tools − by providing:
expert support in recovery areas such as exercise, nutrition and mental health
a better understanding of their cancer treatment and how best to manage symptoms and side effects, and
help navigating their care.
Your personal care team might include:
an oncology nursing care co-ordinator
dietitian
exercise physiologist
psychologist.
Read more about the Cancer Support Complete Program.
Mental Health Coaching Programs
Valion Health's 'Connect' and 'Renew' Mental Health Coaching are designed to increase your confidence and motivation, identify and grow supportive behaviours that benefit your mental and physical health, develop proactive strategies and, importantly, teach you how to implement these day-to-day.
The 'Connect' program is a short-term program, while the 'Renew' is for people with higher needs. Valion Health can help you find which program best meets your needs.
In both programs, Valion Health's expert team of health professionals will work closely to develop an individual care plan for you, complementing your current care team including psychologists, psychiatrists, GPs and carers.
These Mental Health Coaching Programs are for people who:
require support to reach their health and wellbeing goals
want a better understanding of their mental and physical health
need help and support to navigate their care
want increased confidence to be proactive about their health.
Your personal care team might include:
a qualified registered nurse
health coaching by a qualified psychologist
exercise physiology, physiotherapy and/or dietitian support.
Read more about the Mental Health Coaching Programs.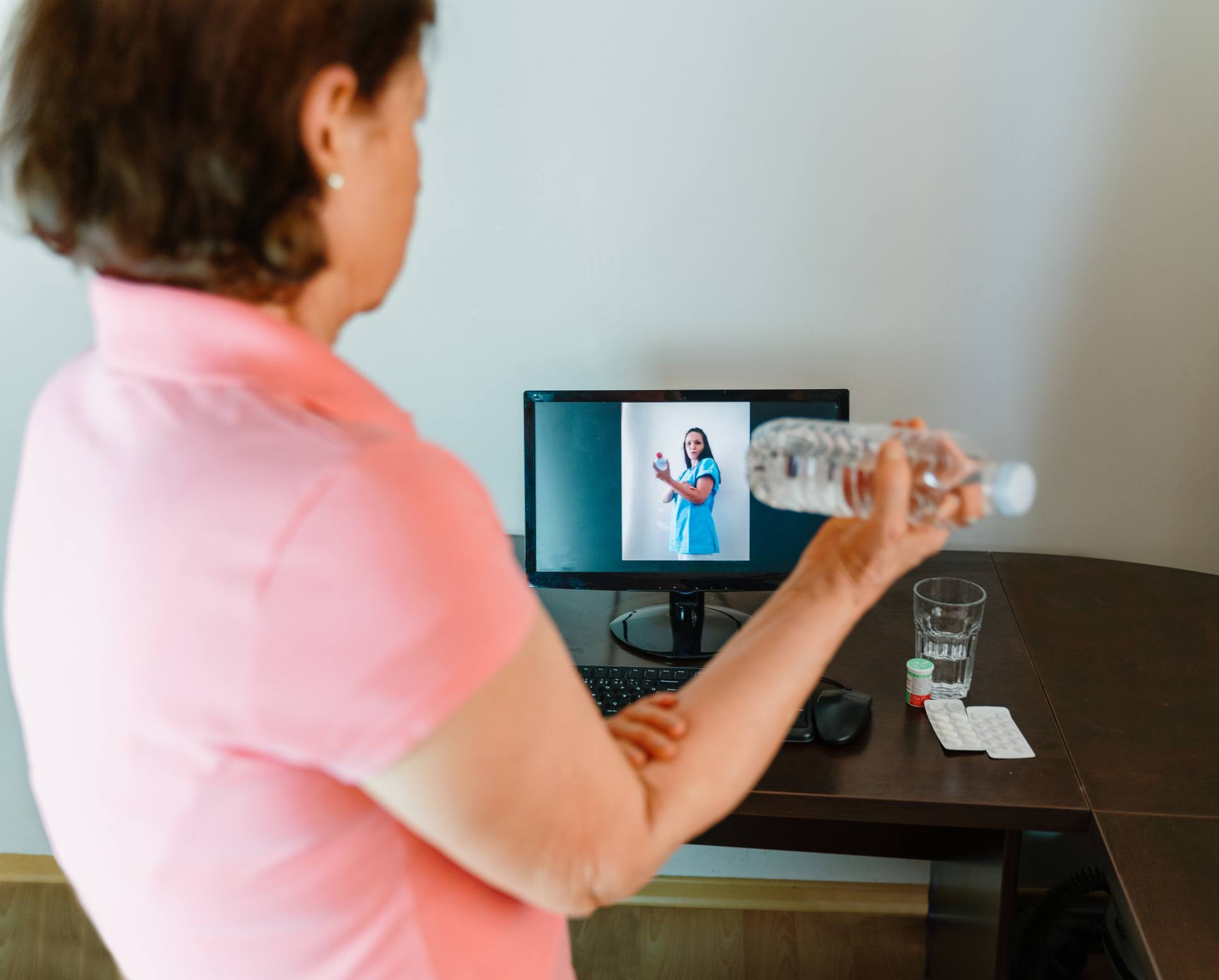 Rehab in the Home program
This program is designed to improve your recovery after surgery – in the comfort of your home – so you can get back to doing what you love. Taking part in a rehab at home program also means you might be able to leave hospital earlier.
You'll receive a combination of face-to-face sessions at home, as well as video calls from Valion's health professionals. Depending on your needs, your personal care team might include:
a care coordinator
home nursing support
physiotherapist
occupational therapist
dietitian
support with personal/domestic tasks and meals.
If you know you have an upcoming surgery booked in, it's also worth asking your doctor about whether pre-habilitation or 'prehab' might be right for you. Valion Health also offer a Recovery Ready prehab program which you complete from home and is designed to set you up for the best chance of success with your surgery and recovery.
Prehab is largely focused around exercise and mobility, and can reduce the average length of your hospital stay as well as decrease your chances of needing to be readmitted.
CBHS Better Living Health Coaching Program
The CBHS Better Living Health Coaching Program is all about improving quality of life for people living with a chronic health condition. Health coaching programs work to help you:
identify and build on supportive behaviours that benefit mental and physical health
increase understanding of your health
develop proactive strategies and teach you how to implement these day-to-day.
The health coaching program is based on video call and phone sessions, plus online education. Depending on your needs, your personal care team might include:
a registered nurse care coordinator
health coach
exercise physiologist
dietitian.
Health coaching program: Denise's story
Denise* enjoyed an active lifestyle and working on her farm, until one day her "back went". It was discovered that she had a prolapsed disc in her back, but this was just the beginning. The MRI of her spine discovered a benign mass on her ovaries, and she was also diagnosed with osteoporosis. After three hospital admissions and surgery Denise was suffering mobility issues and chronic pain that was impacting her quality of life and needed assistance with her recovery.
After discussions with her medical team and CBHS, Denise enrolled in the Better Living Health Coaching program. She began working with an expert team to have a program specially tailored for her goals around improving lower back mobility, improving the chronic pain she was experiencing in her back and leg, as well as improving her general health to help avoid future health conditions.
Denise completed virtual (video call) sessions with her care coordinator, health coach and exercise physiologist. Her care team developed a tailored exercise plan specifically focused on helping Denise improve lower back mobility.
At the end of the program, Denise reported her pain had dramatically decreased, and she saw improvement in mobility, flexibility, and strength. As a result, Denise was not only able to return to work on the farm, but also return to hobbies that she enjoys such as scuba diving. She is feeling "really good and back living life as normal."
*Name changed for privacy
How can I find out more about hospital care at home?
These programs from Valion Health are part of CBHS' Hospital Substitute Treatment program. To be eligible to get hospital level care at home, you'll need to hold Hospital or packaged cover, and your treating doctor will need to approve your suitability to participate. There is no extra cost if the services are an appropriate substitute for treatment that would have been fully covered in hospital under your level of cover.
Get in touch with our Wellness Team on 1300 174 534 or email wellness@cbhs.com.au to find out more.
All information contained in this article is intended for general information purposes only. The information provided should not be relied upon as medical advice and does not supersede or replace a consultation with a suitably qualified healthcare professional.
Health and wellbeing
programs & support
You Belong to More with CBHS Hospital cover:
Greater choice over your health options including who treats you
Get care at home with Hospital Substitute Treatment program
Free health and wellbeing programs to support your health challenges
Live your healthiest, happiest life with CBHS Extras cover:
Benefits for proactive health checks e.g. bone density tests, eye screenings
Keep up your care with telehealth and digital options
Save on dental and optical with CBHS Choice Network providers