At CBHS we help you manage your health challenges. We believe in offering you the services, support and tools you need to live your best life.
Our Better Living Programs are available to support eligible members towards a healthier lifestyle. Each Better Living Program is subject to its own eligibility criteria.
Contact us for more information and to confirm your eligibility for a program.
Eating disorders: a guide to common eating disorders and body image problems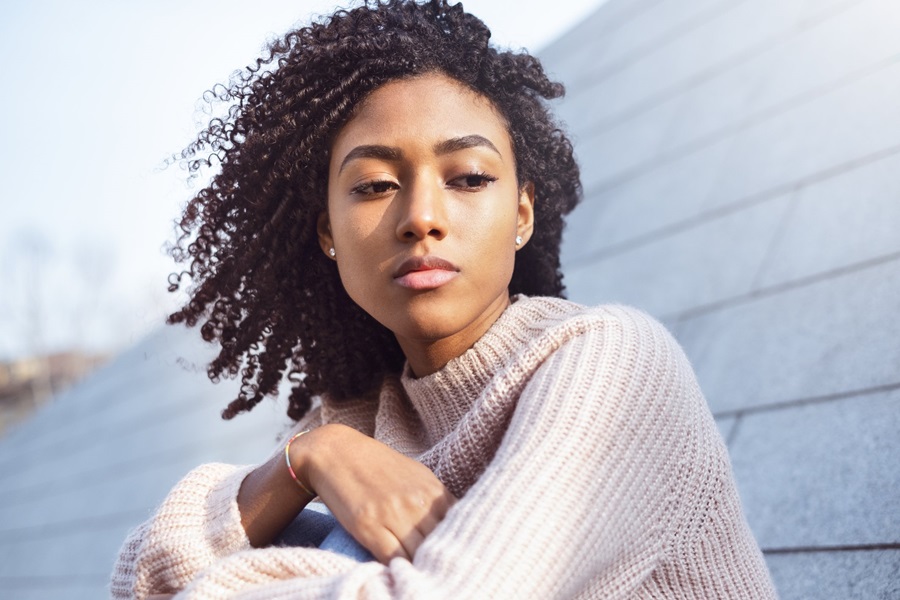 The boredom, fear and anxiety associated with social restrictions and stay at home orders have the potential to exacerbate eating disorders.
What is an eating disorder?
An eating disorder is a serious mental health issue, characterised by disturbed thinking and behaviour towards food and eating.
People with eating disorders become preoccupied with food and body weight. Far from being trivial concerns, eating disorders have the potential to become life-threatening.
"The boredom, fear and anxiety associated with social restrictions and stay at home orders have the potential to exacerbate eating disorders."
Australia's National Institute for Eating Disorders has helpful advice on how to cope with eating disorders during periods of social isolation.
Exacerbation of eating disorders during lockdowns
Research from the UK shows demand for child and adolescent eating disorder services almost doubled during the pandemic, with doctors warning of soaring rates of anorexia and bulimia.
Spikes in admissions have also occurred in Australia. Even in WA, where there have been relatively few COVID-19 cases or lockdown restrictions, the number of children with anorexia nervosa needing hospital admission has doubled.
"The effects of COVID-19 and being isolated from others creates understandable stress and anxiety for everyone," says acting CEO of Eating Disorders Victoria, Kelly Edwards.
"However, when someone is trying to recover from the grip of an eating disorder, the challenges of lockdowns can be intensified."
Common myths about eating disorders
Let's dispel some common myths about eating disorders before we start. They are not:
a lifestyle choice
vanity
a diet gone too far
a cry for help or attention seeking
There may be physical indications that someone has an eating disorder, for example in the case of anorexia nervosa, but often you can't tell if someone has an eating disorder just by looking at them.
There is no evidence to suggest that parenting styles, or the actions of parents or siblings are in any way responsible for a family member developing an eating disorder. Genetics may play a role, as they do in many other mental and physical illnesses.
"People may go to extraordinary lengths to disguise or hide the signs that they have an eating disorder."
Eating disorders are serious and complex mental health issues that require professional treatment.
"During the pandemic, we've seen a rise in people feeling out of control and struggling to deal with the stress, grief, and uncertainty of COVID-19," says Kelly Edwards.
"Loss of social life, work, hobbies, and an overall lack of structure has triggered eating disorder relapses for those already struggling and precipitated an onset of new diagnoses in our community.
"Eating disorders thrive in the isolation that social distancing brings, and during pandemic lockdowns many people have found themselves unable to access the resources, tools, and connections to seek support."
---
Read more about mental health: The importance of maintaining your mental health
---
Who experiences eating disorders?
Eating disorders affect an estimated one million Australians.
We commonly think of girls and young women experiencing eating disorders, but anyone, of any age can be affected. Men make up around 25% of people with anorexia nervosa, and up to 40% of people with a binge eating disorder.
Having said that, women going through major transitions (entering adulthood and during pregnancy or the menopause) are at higher risk of developing an eating disorder. The peak period for onset is between the ages of 12 and 25, with a median of around 18.
Other people at risk include:
dancers, models, and people who play certain sports (for example gymnastics and athletics)
people with high levels of stress
people with anxiety, depression, or other mental health issues
people with diabetes, polycystic ovary syndrome and other physical health issues.
Eating disorders don't discriminate between age, gender, sexuality, cultural background or socioeconomic group.
"Eating disorders can be treated and recovery is possible, at any age or stage in a person's life."
How serious are eating disorders?
Some people mistakenly associate eating disorders with vanity or self-obsession, but the health risks are serious. The risk of death for people with eating disorders is up to six times greater than people without eating disorders.
The seriousness of the mental health impact of eating disorders is underlined by these statistics: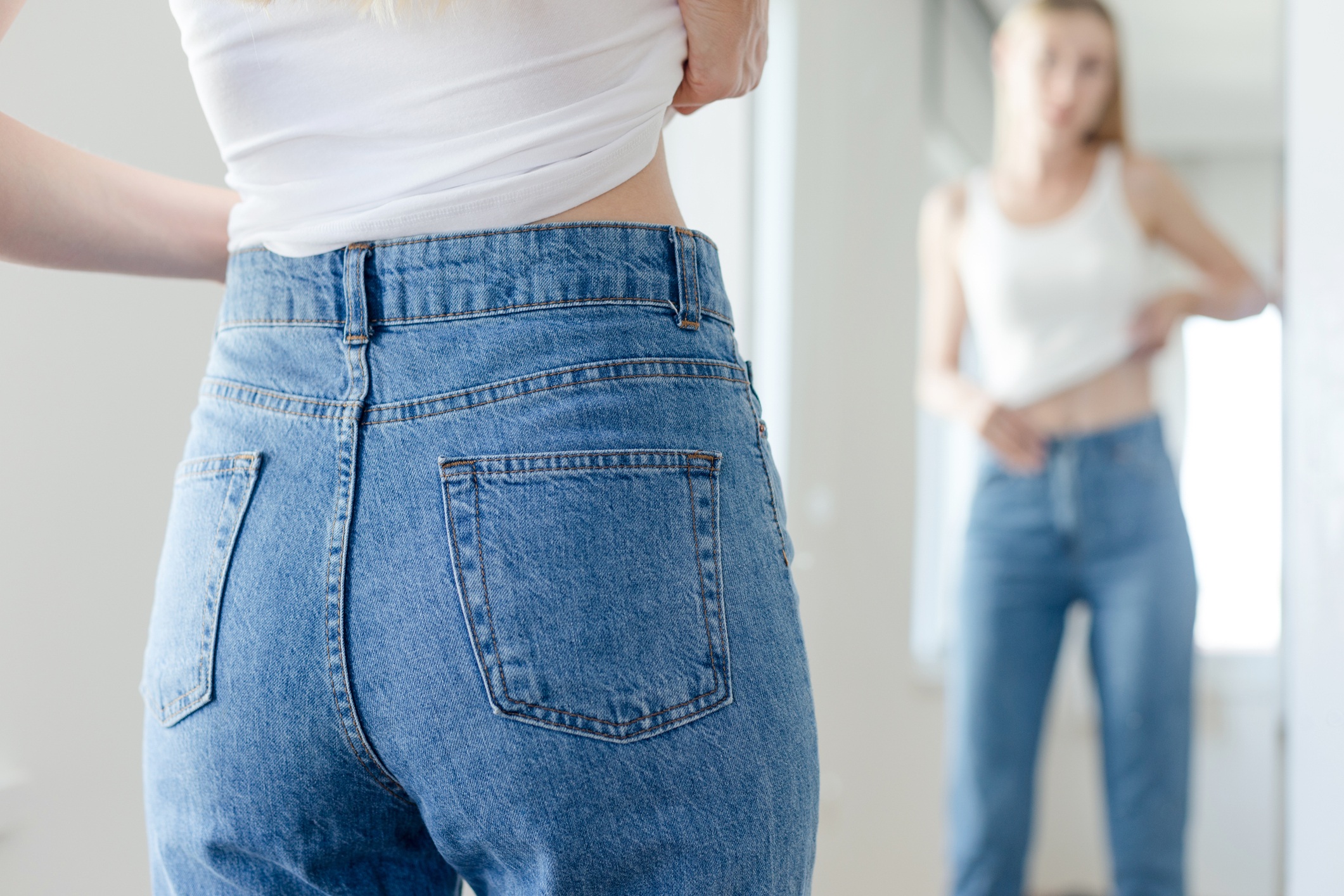 What are the signs that someone has an eating disorder?
People may go to extraordinary lengths to disguise or hide the signs that they have an eating disorder. This could be because they don't realise they have a problem, or because they feel shame or guilt about the disorder.
Because the disorders are different, not all warning signs may be present, and even if some of these signs are present, they don't necessarily mean someone has an eating disorder.
If you are concerned, about yourself or someone else, please see your GP in the first instance and seek professional help.
Eating disorders can be treated and recovery is possible, at any age or stage in a person's life.
Physical warning signs of an eating disorder
sudden or rapid weight loss, or frequent changes in weight
interruption to regular menstrual cycle
excess fatigue
fainting or dizzy spells
sensitivity to cold
signs of vomiting, such as damage to teeth, swollen cheeks or jawline
frequent changes in weight.


Emotional warning signs of an eating disorder
depression or anxiety
low self-esteem
preoccupation with body weight, shape or appearance
preoccupation with food
extreme fear of gaining weight
distorted or negative body image
anxiety at mealtimes
rigid thought patterns
feeling out of control.
Behavioural warning signs of an eating disorder
binge eating
excessive vomiting or use of laxatives
extreme dieting
compulsive exercise
obsessive rituals around food
making excuses to avoid eating meals
eating extremely slowly
deceitful behaviour around food
feeding others, while denying food for themselves.

What is anorexia nervosa?
Anorexia nervosa is a psychological illness, characterised by low body weight, distorted body image and an irrational fear of gaining weight. People with anorexia nervosa deprive themselves of food and may also take part in extreme levels of exercise.
The most obvious physical sign of anorexia nervosa may be low body weight, but like all eating disorders, anorexia nervosa is a mental illness.
Restricting food intake
The focus in the restricting form of anorexia is on limiting the consumption of food. This could take the form of obsessively counting and restricting calories, skipping meals, or following obsessive rules around food. This behaviour may also include excessive exercise.

Purging
People with the purging form of anorexia attempt to compensate for what may be, or what they perceive may be, an excessive intake of calories by deliberately vomiting to purge the body of food. Another way of purging involves the misuse of diuretics, laxatives, or enemas.
Complications of anorexia nervosa
People with anorexia nervosa often believe, mistakenly, that they are not sick or underweight, and they may resist seeking treatment. However, the extreme reduction in calorie intake associated with anorexia nervosa can have life-threatening medical implications.
When the body enters a state of starvation, the brain stops working properly, increasing the risk of self-harm, depression, and anxiety. Physical complications can include heart problems, osteoporosis, infertility, and pneumonia.
Anorexia nervosa is a serious illness that can have fatal consequences. One in five people with anorexia nervosa die and one in five attempt suicide.
Treatment of anorexia nervosa
If you have lost weight and you're worried about your eating, see your GP for help in the first instance. Your GP can check for any other conditions that might have led to your weight loss and refer you to a mental health professional if necessary.
Treatment may involve a multi-disciplinary team, including a dietitian and mental health specialist.
On average, people with anorexia nervosa tend to live with the condition for between five and seven years. It may take some time to recover, but successful treatment and restoration of good health is possible.
---
Good nutrition can help your mental health: Enjoy a nutritious diet to improve your health
---
What is bulimia nervosa?
People with bulimia nervosa find it difficult to control the amount of food they consume. They may eat huge amounts of food in one session, then use purging methods, such as vomiting or taking laxatives, to rid the body of the food they've eaten. They might also take diet pills or go through strict fasts as another way of compensating.
Unlike people with anorexia nervosa, people with bulimia are unlikely to be underweight. However, their weight might fluctuate dramatically.
Complications of bulimia nervosa
Bulimia nervosa can cause serious damage to health, especially when combined with purging. Complications can include:
gastrointestinal problems
chronic dehydration
tooth decay
stomach ulcers
swollen face or neck
severe inflammation in the throat
malnutrition
hair loss
heart failure
Treatment for bulimia nervosa
The first step is to seek help from your GP, who can refer you to a psychologist or psychiatrist to help improve anxiety and overcome unhelpful thought patterns about weight and body image. Your GP can also refer you to a dietitian to help restore healthy eating habits.
Treatment can help improve your mental health and restore your physical health, and the earlier you seek help the more likely the treatment is to succeed.
What is binge eating disorder?
Binge eating involves consuming a large amount of food, even when already full. Feelings of shame and guilt may be associated with binge eating, as well as low self-esteem.
Binge eating disorder is linked to anxiety, depression and drug and alcohol use. People with a binge eating disorder may eat large amounts of sweet, sugary, high fat foods in search of comfort. This type of eating can provide a quick burst of energy but can also lead to cravings for more sweet food.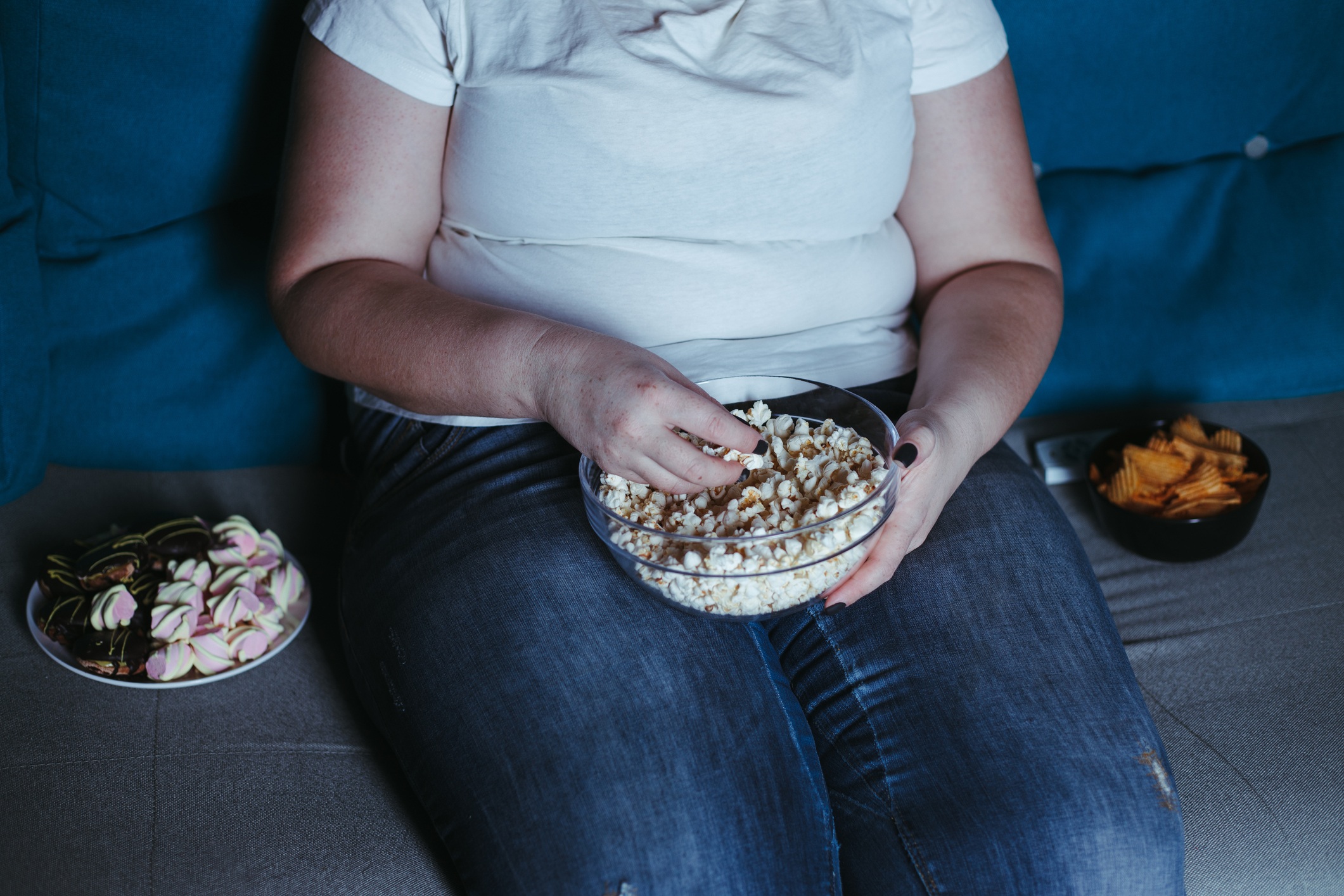 Many people with binge eating disorder are overweight or obese.
Treatment for binge eating disorder
As with all eating disorders, it's important to recognise that binge eating disorder is a psychological illness and requires professional mental health support. Treatment starts with a consultation with your GP, who can refer you to a mental health professional. A multi-disciplinary approach may include therapy, nutritional support, and exercise physiology.
As with so many health issues, early diagnosis and intervention can greatly reduce the duration and severity of eating disorders. The earlier you seek professional help the more likely it is that treatment will succeed.
What can help you cope with an eating disorder during lockdown?
Kelly Edwards from Eating Disorders Victoria offers the following suggestions for anyone with an eating disorder who might be struggling to cope during lockdown:
Check in with your reasons for recovery. List all the reasons you want to recover and revisit them when you're having a tough moment. Let these values fuel the flames for recovery during lockdown.
Look at the positives. Note down all the positive things that have happened in lockdown. Did you learn something new? Achieve a recovery goal? If this is too difficult, focus on what you have coped with and use this to remind yourself of how capable you are.
Focus on what you can control. Limit the time you spend on social media or watching the news if you find current affairs too distressing.
Try to maintain some structure to your day. Going to sleep at regular times and scheduling activities around meals can give you a sense of consistency and routine. If you need more structure, try planning out a detailed daily routine.
Talk it out. Try different ways to communicate and socialise. Watch a movie with friends or family on Zoom or schedule a neighbourhood walk. If you need meal support, see if your loved ones will eat meals together with you over FaceTime.
Stay in touch with your treatment team. It is essential that you remain in contact with your treating clinicians. External factors may affect the way your treatment takes place, but it is important to continue to prioritise your recovery and keep in touch with professional support.

Additional resources for people with eating disorders
The following organisations can provide more information on eating disorders, as well as offering support and guidance to individuals and family members.

For people in Victoria, Eating Disorders Victoria offers lots of free or low-cost complementary services.
"Our Hub helpline service provides free and confidential phone and email support," says Kelly. "We also have lots of other resources including our recovery podcast and recovery newsletter."
For those outside of Victoria, the Butterfly Foundation on 1800 33 4673 can provide eating disorder guidance and support nationwide.
You can also contact:
National Institute for Eating Disorders
National Eating Disorders Collaboration

If you need urgent help now
If this article has raised any issues for you and you need urgent help, please call the emergency services on triple zero (000) or contact one of the helplines below:
Contact Lifeline on 13 11 14
Call the Suicide Call Back Service on 1300 659 467
Contact Kids helpline on 1800 55 1800
All information contained in this article is intended for general information purposes only. The information provided should not be relied upon as medical advice and does not supersede or replace a consultation with a suitably qualified healthcare professional.

Home - Eating Disorders Victoria - Services and Support for those affected.
Eating disorders and body image | healthdirect
Binge eating disorder - Butterfly Foundation
What is an Eating Disorder? (nedc.com.au)
COVID-19 and eating disorders in young people - The Lancet Child & Adolescent Health
Doctors warn of 'tsunami' of pandemic eating disorders | Eating disorders | The Guardian
Health and wellbeing
programs & support
You Belong to More with CBHS Hospital cover:
Greater choice over your health options including who treats you
Get care at home with Hospital Substitute Treatment program
Free health and wellbeing programs to support your health challenges
Live your healthiest, happiest life with CBHS Extras cover:
Benefits for proactive health checks e.g. bone density tests, eye screenings
Keep up your care with telehealth and digital options
Save on dental and optical with CBHS Choice Network providers