At CBHS we help you manage your health challenges. We believe in offering you the services, support and tools you need to live your best life.
Our Better Living Programs are available to support eligible members towards a healthier lifestyle. Each Better Living Program is subject to its own eligibility criteria.
Contact us for more information and to confirm your eligibility for a program.
How to help when you think someone may be suicidal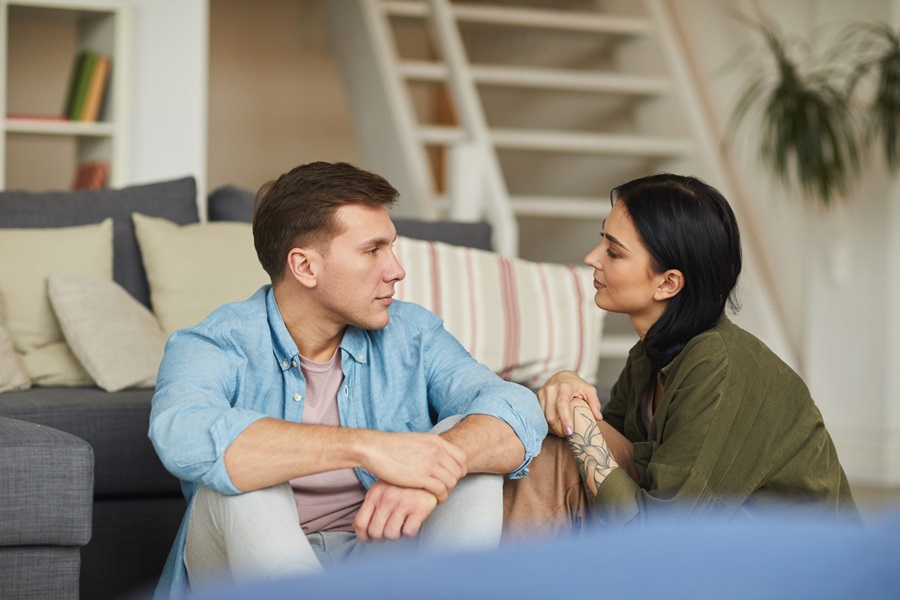 CONTENT WARNING: Please take care, some people may find this article confronting or distressing.
If you, or someone you know, is having suicidal thoughts, please call Lifeline on 13 11 14 or the Suicide Call Back Service on 1300 659 467.
If you, or someone with you, needs urgent help call triple zero (000) and ask for an ambulance.
Mental health concerns
There have been concerns that lockdowns associated with COVID-19 might increase the prevalence of mental health issues. Research from Victoria following the stringent 2020 lockdowns found that one-third of respondents reported symptoms of anxiety or depressive disorders, one-fifth reported suicidal ideation and nearly one in 10 people had seriously considered suicide in the past 30 days.
"We all need to help, care, and support each other during difficult times, and have the courage to start what can be confronting and challenging conversations."
But that worrying picture wasn't the report's only finding. The authors also pointed out that poor mental health was prevalent in the population and didn't increase from April to September despite one of the world's longest lockdowns.
'Many people believe that mental health issues have increased as a result of lockdowns, but the reality is that mental health issues have been with us for a lot longer. Thankfully, the awareness of those issues is increasing," says Craig Jones, Head of Clinical and Provider Relations at CBHS.
"We all need to help, care, and support each other during difficult times, and have the courage to start what can be confronting and challenging conversations."
Worrying statistics
Nine Australians die by suicide every day in Australia, more than double the road death toll. For the past ten years, the number of men who die by suicide has been around three times higher than the number of women.
Suicide is still the leading cause of death for young people in Australia.
The grief of losing a loved one
Jeanette's son, Miles, took his own life 11 years ago, when he was 18 years old.
'We all loved Miles and we still do. He's my first thought every morning, and my last thought every night,' says Jeanette.
'For some inexplicable reason, Miles thought we'd be better off without him, but he was so wrong. If he'd had any idea of the pain his suicide would cause to all of us, for the rest of our lives, I'm sure he wouldn't have done it.'
After 11 years Jeanette and her family still carry a profound sense of loss.
'I loved my brother a ridiculous amount,' says Henry, Miles's older brother. 'There are labels for people who experience suicide – survivors or victims – but we all die when someone we love chooses to end their own life. The difference is we stay here, and we begin a new life. It's a different life, a harder life where everything is changed.'
'Miles is missing from our family, and he always will be,' adds his Mum.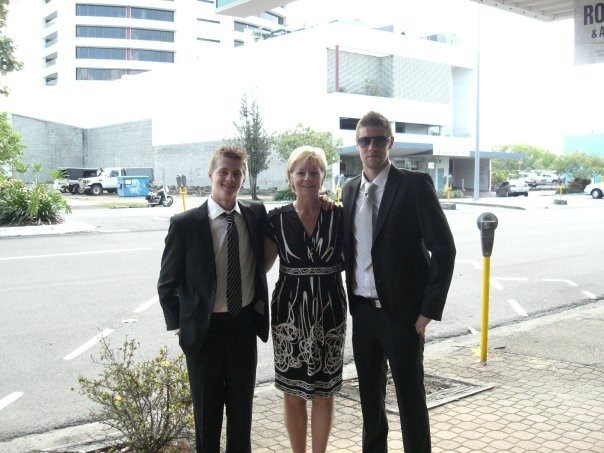 Talking can help
After her son's death, Jeanette spent several years working for Headspace, the national youth mental health charity.
'Miles was good at hiding his feelings. I wish he'd told us how he felt, or found someone he could talk to,' she says. 'People worry that talking about suicide will encourage it, but that's not the case. And there's no such thing as 'crying wolf' when it comes to suicide.'
Experts generally agree that talking to someone about suicide is unlikely to make the situation worse or put the idea into their head. If anything, acknowledging someone's feelings and talking about suicide may reduce, rather than increase, suicidal thoughts.
It's far better to ask and find out you're wrong than say nothing.
The following suggestions for suicide prevention are based on recommendations from the Black Dog Institute and Conversations Matter.
Start the conversation
Choose a time and place where you won't be interrupted, and where you can talk openly and easily. Ideally, you and the person you're talking to need to be calm. A shared activity might help (for example, a walk, a drive, or preparing a meal) and the person you're talking to might feel more comfortable in their own home.
The conversation could take some time, so be prepared to set aside anything that might interrupt it.
Be direct. You could ask a straightforward question, 'Are you thinking about suicide?' Or you could open the conversation with a general comment, 'I've been worried about you lately, can we talk about what's troubling you?'
Asking can decrease risk and it shows someone is willing to talk about the issue. Don't be afraid to ask questions, it shows you care, and that can be a comfort to someone who is suicidal.
Most people thinking about suicide don't necessarily want to die – they need someone to help them with timely support and healthcare interventions.
Listen to the response without judgement
It's important for the person to feel heard, and for their feelings to be acknowledged. Sometimes, all someone wants is for another person to listen, without judgement. Dismissive comments that may seem to minimise the problem aren't helpful.
Listen to the person without interruption as this may encourage them to open up
Let the person express their feelings and take what they say seriously
Avoid minimising the problem by saying things like, 'Try not to worry' or 'Think positive'
Don't leave them alone if you suspect they may be suicidal
Check their safety and make sure there is nothing they can use to harm themselves (such as a weapon, car, drugs or medicines).
Encourage them to seek help
Not everyone feels comfortable asking for professional help, so try to encourage the person to seek help where they feel most comfortable.
This could be a family friend, GP, community leader or religious leader
Offer to make an appointment and accompany them if they'd like you to
Use the Lifeline service finder if they don't know where to go for help
Offer options such as online and self-help therapies.


This short video from Beyond Blue gives you more suggestions of what to say, and what not to say.
What happens after the conversation?
The conversation may not go the way you expect it to. The person may not be ready to talk, and they may not want to connect with a professional to get help either.
Let them know you're there for them if they want to talk again.
Point them towards the online communities at Beyond Blue or Headspace for younger people, if relevant.
Help them make a suicide safety plan
Regardless of their wishes, if it is an emergency, or if you think someone's life is in danger, contact the emergency services on triple zero (000).
You can find more suggestions on how to talk to someone about suicide at Beyond Blue and at the Suicide Call Back Service. You can also call Lifeline on 13 11 14 if you're worried about someone and you'd like to know how best to support them.
Online commentary
If someone posts a comment online or on social media that makes it sound like they might be thinking about suicide, contact them directly by private message. It's okay to talk online, just not in a public forum.
What are the warning signs that suggest someone might be contemplating suicide?
a previous attempt at suicide
talking about death or suicide, even in jest
becoming moody, sad, or withdrawn
seeking access to anything that could be potentially lethal
giving away possessions or saying goodbye
losing interest in things they used to enjoy
caring less about their appearance
feeling anxious or agitated, perhaps with difficulty concentrating or sleeping
self-destructive or risky behaviour
increased alcohol intake or drug use
withdrawal from others.
It's important to recognise that anyone can develop a mental illness, and mental illness can be treated. Most people can and do recover from episodes of mental illness and go on to live full and productive lives.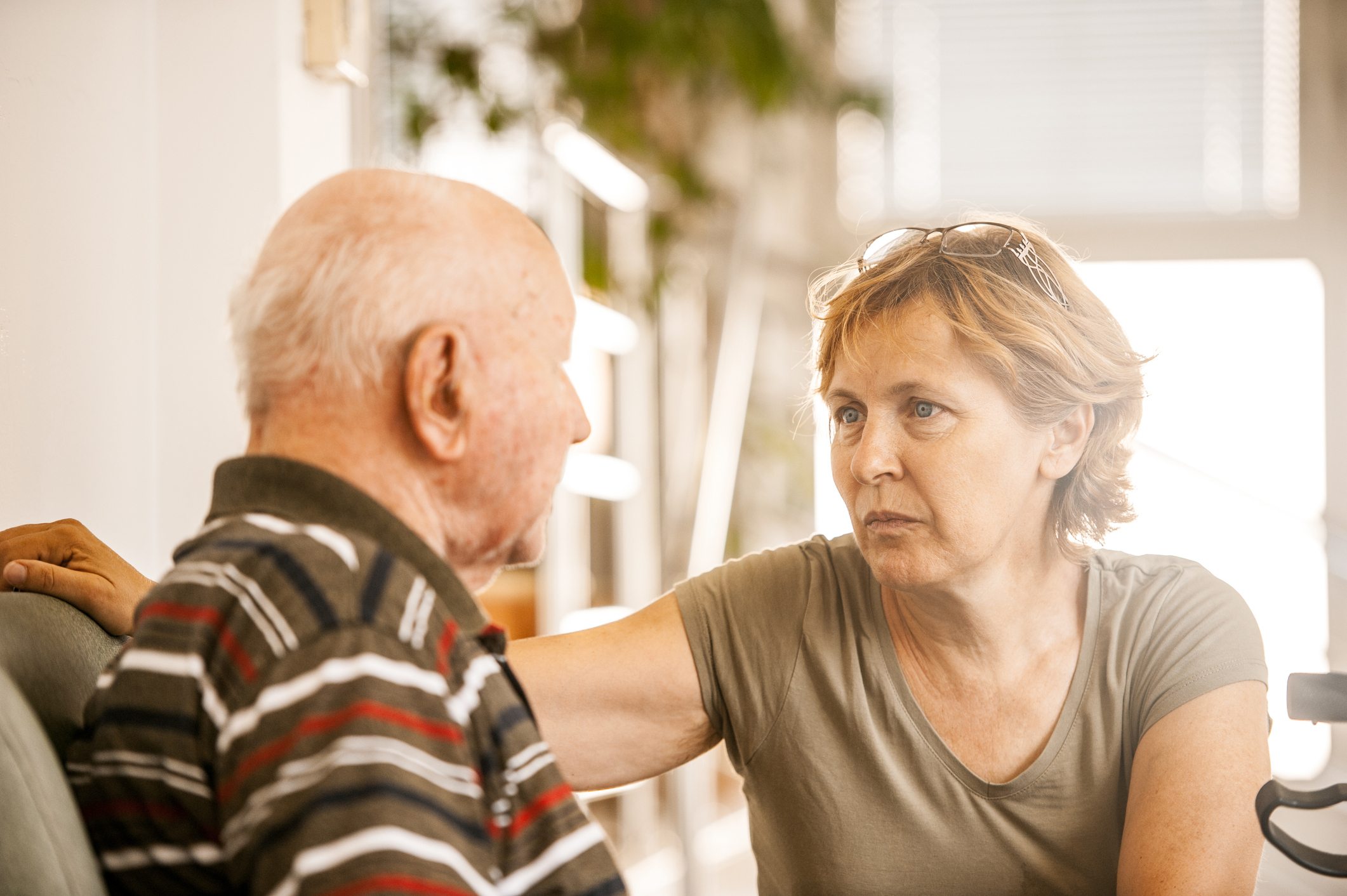 Risk factors for suicide
The risk of suicide increases if someone:
has attempted suicide before
uses alcohol or drugs
has a mental health condition such as depression, anxiety, bipolar disorder or PTSD
is having relationship or family problems
is in trouble with the law
has access to the means of killing themselves, such as medication or weapons
is recently bereaved
is being bullied
has an illness or disability.
Significant life events such as stress over job or money, trauma, divorce, loneliness, and isolation can all trigger suicidal feelings in some people.
---
Read more about mental health: How to look after your mental health
---
Support after suicide
Suicide has a devastating impact on families, friends, and entire communities. The trauma and grief of losing someone to suicide causes immense pain and suffering. This may be mixed with complex feelings of guilt, shock, disbelief, anger, shame, and rejection, all of which may make the loss even more profound.
The Suicide Callback Service offers help and support if you've lost someone to suicide. They have a wealth of resources to help you and those around you. They also offer guidance if you are worried about someone. Conversations Matter can also help if you need to talk to someone who has lost a family member or close friend to suicide.
Jeanette reached out for help from local support groups.
'Being with other bereaved people and seeing how they were coping further down the line from me, gave me immense hope.'
Jeanette and her children all had counselling, and they reached out to help others going through similar experiences. Jeanette became a regular attendee at the Wesley Life-Force Memorial Day and she spoke at the service held at the Sydney Opera House in September 2015.
'Being with people who can understand the pain I am in is so important and comforting. A lot of the time, grief is such a lonely place to be. It is just awful and heartbreaking that Miles isn't here. My heart will ache for him forever and this is a fact of LOVE,' she stressed in her speech.
Removing the stigma that surrounds mental health issues is an important driving force for Jeanette.
'I will always be happy to share my story with others and can only hope that by doing so we can help remove the stigma that still surrounds suicide.'
Reach out for help
If you need professional help for mental health issues, contact your GP in the first instance. These and other organisations can offer support:
Beyond Blue 1300 224 636
MensLine Australia 1300 789 978
Headspace 1800 650 890
If you need immediate help
If this article has raised any issues and you need immediate help, call the emergency services on triple zero (000) or contact one of the helplines below:
Contact Lifeline on 13 11 14
Call the Suicide Call Back Service on 1300 659 467
Contact Kids helpline on 1800 55 1800
All information contained in this article is intended for general information purposes only. The information provided should not be relied upon as medical advice and does not supersede or replace a consultation with a suitably qualified healthcare professional.
Sources:
Mental health counselling & suicide prevention| Suicide Call Back Service
Suicide & self-harm helping others - Black Dog Institute
Resources and other languages | StandBy (standbysupport.com.au)
Deaths by suicide over time - Australian Institute of Health and Welfare (aihw.gov.au)
Mindframe guidelines - Mindframe
Health and wellbeing
programs & support
You Belong to More with CBHS Hospital cover:
Greater choice over your health options including who treats you
Get care at home with Hospital Substitute Treatment program
Free health and wellbeing programs to support your health challenges
Live your healthiest, happiest life with CBHS Extras cover:
Benefits for proactive health checks e.g. bone density tests, eye screenings
Keep up your care with telehealth and digital options
Save on dental and optical with CBHS Choice Network providers