At CBHS we help you manage your health challenges. We believe in offering you the services, support and tools you need to live your best life.
Our Better Living Programs are available to support eligible members towards a healthier lifestyle. Each Better Living Program is subject to its own eligibility criteria.
Contact us for more information and to confirm your eligibility for a program.
Member insider: 10 signs you might need to see a physio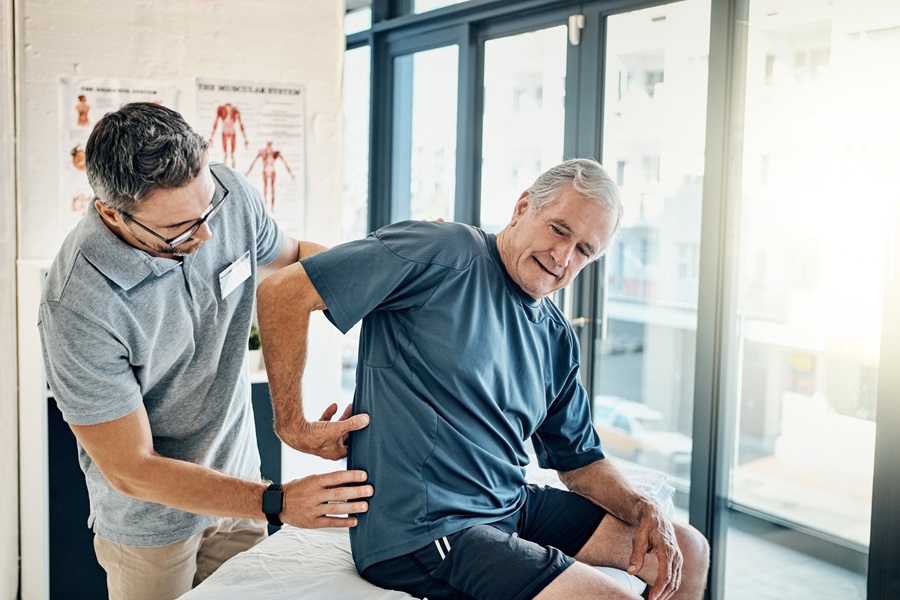 With Australia's obsession with sport, you might think physio is all about helping injured athletes get back in the game. But physiotherapists do much more – supporting people from birth to old age with preventative health strategies, treatment, rehabilitation, and ongoing management of chronic health conditions.
As university-qualified allied health professionals, physios have extensive knowledge of body structure, movement and function. They are trained to manage disorders that can cause pain or limit your ability to do everyday things – such as study, work, and participate in sports and hobbies.
Here are 10 signs that it's time to see a physio.
1. Pain
Pain is one of the most common reasons people see a physio. While pain can be a good thing (after all, it protects us from dangers like burning ourselves on hot stovetops), pain often signals that our bodies need some attention.
Physios can assess and treat pain in all areas of the body, including back and neck pain, headaches, shoulder pain, knee pain, and hip pain. They treat pain related to a wide range of conditions, including injuries and disorders that affect the joints, muscles and nervous system.
To get to the bottom of your pain, your physio will ask some questions about when the pain started and how it affects your daily life. They will look at how you move and examine the painful area.
Physios use various techniques to treat pain, including:
massage
joint manipulation or mobilisation
dry needling/acupuncture
exercise programs
hydrotherapy.

They might also help you understand more about pain, which studies have shown can be helpful if you have chronic pain (pain that lasts more than three months or beyond expected healing times).
2. Injury
From back strains to rolled ankles, injuries are another common reason for people to see a physiotherapist. Whether you're injured at work, around your home, or playing sport, a physio can help.
They will ask you some questions and examine the injured area. How they treat it will depend on several things, including how old the injury is and how severe it is. Treatment might include:
RICEM – rest, ice, compression, elevation and gentle movement are the go-to if you've just had an injury
pain management techniques (see above)
strapping, taping or otherwise protecting the injured area (by wearing a moon boot or knee brace, for example)
prescribing assistive devices such as crutches or a wheelchair to help you move around
rehabilitation to rebuild your movement, strength, and flexibility
advice and assistance for your return to work or sport.
Physios can also assist with injury prevention. Many workplaces and sports teams employ a physio to design strategies to reduce risk of acute or overuse injuries.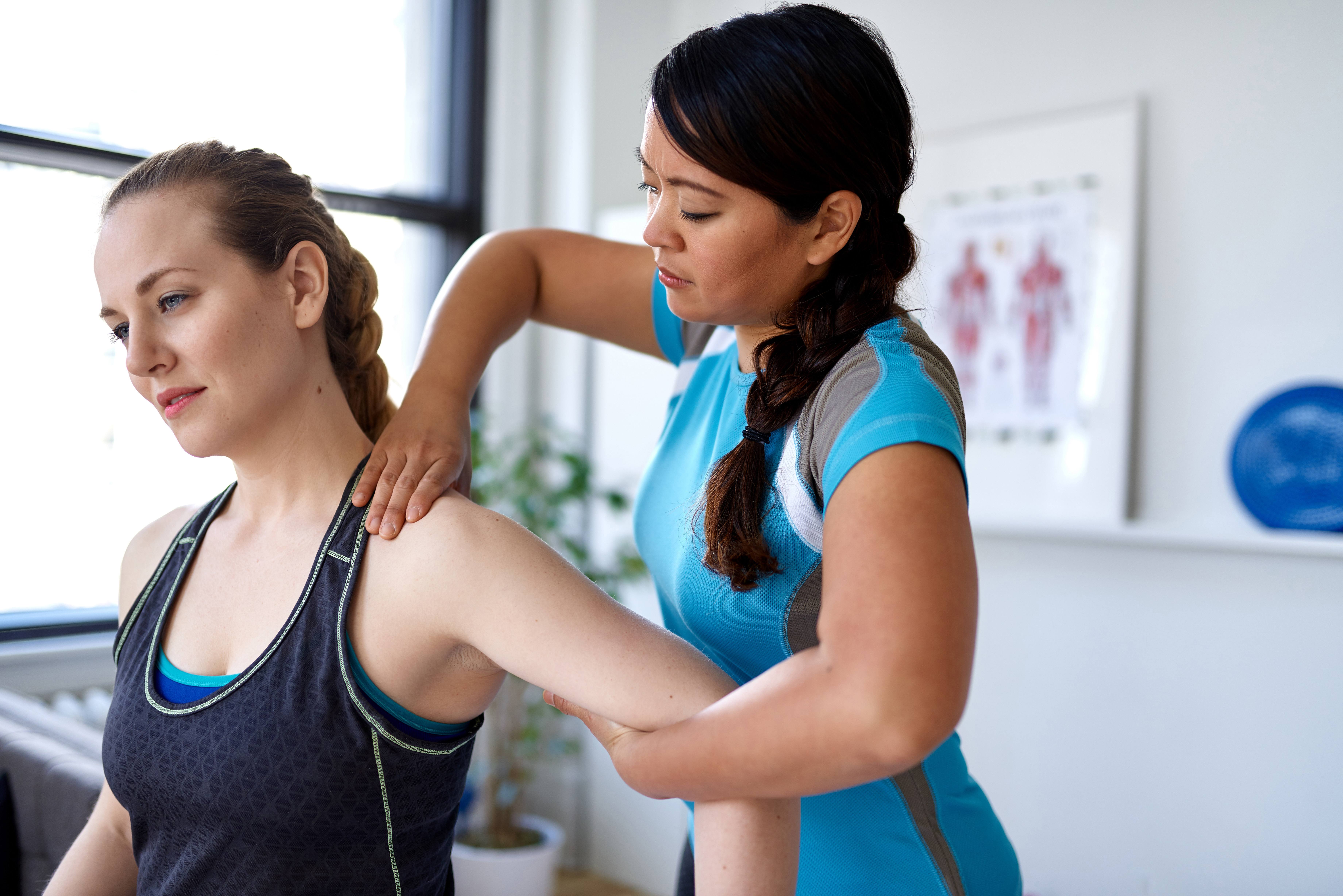 3. Stiffness or limited movement
Lack of flexibility can also indicate that it's time to visit your physiotherapist. Limited movement can be a sign of injury and of conditions that affect bones, joints and soft tissues.
Your physio will assess you to find out why you're stiff and tailor a treatment program to help you move better. This might involve:
advice and training to improve your posture
soft tissue mobilisation (massage) techniques
joint mobilisation
stretching exercises.
4. Arthritis
Arthritis is an umbrella term for a group of conditions that affect around one in seven Australians. Symptoms of arthritis include joint pain, stiffness, swelling, and reduced function, which can result in disability and lower quality of life.
There is no cure, but physiotherapy for arthritis can help you manage the symptoms and live well with the condition. Treatment is aimed at relieving pain, keeping your joints moving, and helping you stay active. It can include:
Exercise
Movement and physical activity are good for arthritis, regardless of how severe it is. Your physio might prescribe exercises to strengthen your muscles, help your joints stay flexible, and maintain or improve your fitness. If you find it hard to move on land, you might be able to exercise in a heated pool.
Pain relief and joint protection
Your physio can give you advice about ways to protect your joints and ease arthritis pain, such as:
using cold or hot packs
wearing suitable shoes
using assistive devices such as a walking stick, brace or splint
how to do your daily tasks without straining your joints.
5. Breathing problems
Chronic lung and breathing conditions – including asthma and chronic obstructive pulmonary disease – affect almost one third (31%) of Australians. But you may not know physios are involved in helping people manage these conditions.
The mainstay of physiotherapy for lung disease is exercise, which can help you stay healthy and have fewer hospital stays. Physios can also teach you how to clear excessive phlegm from the airways, which is important for people with conditions such as cystic fibrosis and bronchiectasis.
Physiotherapy might also involve addressing conditions that can be related to lung disease, such as sleep apnoea, poor posture, pain, restricted upper body movement, and urinary incontinence (which is common in people with a chronic cough).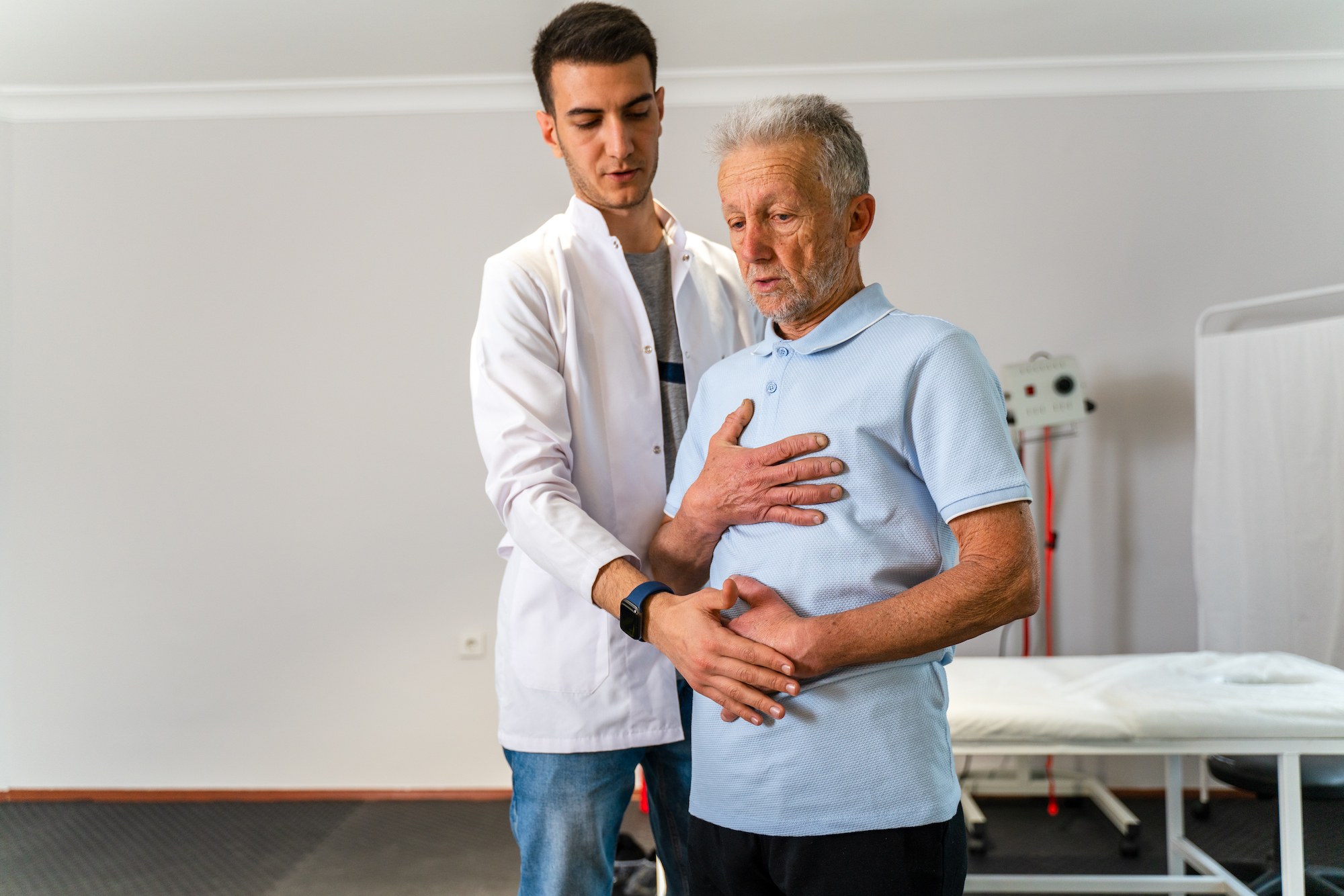 6. Pelvic health problems
Pelvic health physiotherapy encompasses care for people experiencing issues with their bladder, bowel, and pelvic organs. Given that one in four Australians are living with bladder or bowel incontinence, this is an important area of work. Physios also see people with pelvic pain and organ prolapse.
Pelvic floor physiotherapy treatment may include:
education and advice – to help you understand more about your condition and what you can do to manage it.
exercises – strengthening the pelvic floor muscles can help with bladder and bowel control in men and women. Abdominal muscle exercises might be prescribed to help with breathing control, core strength or supporting the pelvic floor.
pessaries – in some people, using a device that sits inside the vagina can help with bladder control and the symptoms of pelvic organ prolapse.
7. Neurological conditions
If you have a neurological condition, it's likely a physiotherapist will be involved in your care. This is because most neurological conditions – including stroke, Parkinson's disease, multiple sclerosis and brain injuries – lead to problems with movement and function.
Physiotherapy management for neurological conditions could include:
functional task training – aimed at improving your ability to do everyday things such as walk, get up from a chair, climb stairs, reach high shelves or hold a cup.
exercises – your physio might prescribe an exercise program to improve your flexibility, muscle strength, balance, fitness, or posture.
symptom management – your physio might use techniques or teach you strategies for managing symptoms such as pain, stiffness or fatigue.
training in specific skills – such as balance, co-ordination or hand dexterity.
prescription of assistive devices – such as a walking frame or wheelchair to help you move around at home and access your community.
8. Developmental concerns in children
If your child has a development delay, disability or any condition that affects their ability to move, a physio will probably be involved in their care. Physiotherapy for infants and children can help with things like:
development of fine and gross motor skills
reaching movement milestones such as rolling, crawling and walking
encouraging healthy development of the spine, joints and nervous system
supporting children to participate at home, in education settings and in their communities
promoting active play and participation in sport.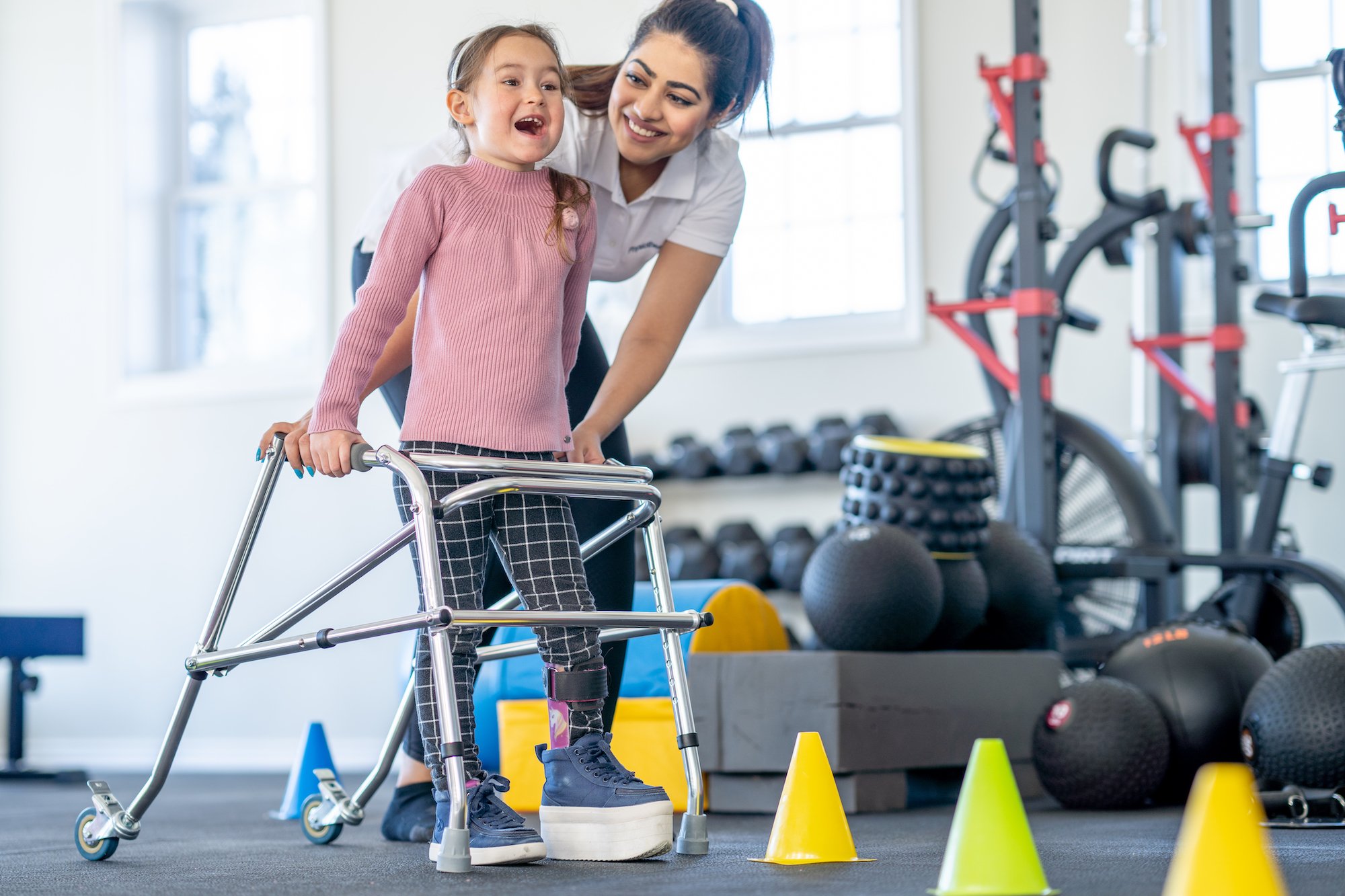 9. You're pregnant
While pregnancy itself isn't cause to see a physio, having a baby sometimes leads to problems a physiotherapist can help with. For example, during pregnancy, many people experience aches and pains in the lower back, pelvis, hips, neck and hands. Physiotherapy treatment for muscle and joint problems in pregnancy might include:
education about your problem and what you can do to manage it, such as how to do things without straining the painful area
exercises to improve your posture and strengthen your abdominal and pelvic floor muscles
prescription of supportive belts, braces or compression pants treatment such as massage.

Physiotherapy can help to support healthy pelvic floor muscle function during pregnancy and after birth. Your physiotherapist can also advise you about safely returning to exercise and sport and provide treatment for mastitis and blocked milk ducts.
10. You're getting older
Again, you don't need to see a physio just because you've reached a certain age. However, a physio can help you manage many of the conditions linked with getting older, including:
mobility and balance problems – using exercises tailored to your ability level and treatments for specific conditions (such as vertigo or a neurological condition)
heart and lung health conditions
arthritis.
Physios work in aged care settings to help people maintain or improve their mobility, lower the risk of falls, and treat pain. They may also work in palliative care to help people manage symptoms such as pain and fatigue and have the best possible quality of life.
What to look for in a physio
All physiotherapists must be registered with the Australian Health Practitioner Registration Agency (Ahpra). To achieve registration, they must be qualified, insured and meeting standards for continuing professional development. You can check if your physiotherapist is registered on the Ahpra website.
Physiotherapists may also be members of the Australian Physiotherapy Association (APA) – the peak body representing Australian physiotherapists and their patients. You can find a local APA member using their 'Find a physio' directory.
Some physios have a special interest in a specific area of practice, such as paediatrics, pelvic health, sports or musculoskeletal physio. The APA's 'Find a physio' function allows you to search for practitioners with an area of special interest or advanced training and qualifications. You can also search for physios who:
speak languages other than English
offer services under the NDIS
provide telehealth consults.
What level of Extras you need and how to check your Extras limits for physio
All of our three levels of Extras cover provide benefits towards physio, as do all our packaged cover options. You can also pair Hospital cover with an Extras cover of your choice.
To check your Extras limits for physio, log into your Member Centre or mobile app, or contact us and we'll check it for you.
All information contained in this article is intended for general information purposes only. The information provided should not be relied upon as medical advice and does not supersede or replace a consultation with a suitably qualified healthcare professional.
References
https://choose.physio/what-is-physio
https://www.painaustralia.org.au/about-pain/painaustralia-what-is-pain
https://www.cbhs.com.au/mind-and-body/blog/guide-to-back-pain
https://pubmed.ncbi.nlm.nih.gov/29794302/
https://www.healthdirect.gov.au/chronic-pain
https://www.cbhs.com.au/mind-and-body/blog/health-at-work
https://www.cbhs.com.au/mind-and-body/blog/know-these-three-common-women's-sporting-injuries-to-avoid-them
https://arthritisaustralia.com.au/what-is-arthritis/understanding-arthritis/
https://www.aihw.gov.au/reports/chronic-musculoskeletal-conditions/musculoskeletal-conditions/contents/arthritis/all-arthritis
https://www.cbhs.com.au/mind-and-body/blog/understanding-arthritis
https://choose.physio/your-condition/arthritis
https://www.health.gov.au/topics/chronic-conditions/what-were-doing-about-chronic-conditions/what-were-doing-about-lung-and-respiratory-conditions
https://choose.physio/your-condition/lung-health
https://choose.physio/your-wellbeing/bowel-and-bladder-health
https://www.continence.org.au/incontinence/understanding-incontinence
https://choose.physio/your-condition/stroke-recovery
https://choose.physio/your-condition/parkinson%E2%80%99s-disease
https://choose.physio/your-condition/multiple-sclerosis
https://choose.physio/your-condition/brain-injury
https://www.cbhs.com.au/mind-and-body/blog/the-importance-of-flexibility
https://www.cbhs.com.au/mind-and-body/blog/sleep-and-fatigue
https://choose.physio/your-lifestage/infants-and-children
https://choose.physio/your-lifestage/motherhood/pre-and-post-natal
https://www.cbhs.com.au/mind-and-body/blog/you-re-never-too-old-to-get-fit-stay-fit-and-feel-great-doing-it
https://choose.physio/your-lifestage/ageing-well
https://choose.physio/find-a-physio
https://www.cbhs.com.au/health-insurance/extras-cover
Health and wellbeing
programs & support
You Belong to More with CBHS Hospital cover:
Greater choice over your health options including who treats you
Get care at home with Hospital Substitute Treatment program
Free health and wellbeing programs to support your health challenges
Live your healthiest, happiest life with CBHS Extras cover:
Benefits for proactive health checks e.g. bone density tests, eye screenings
Keep up your care with telehealth and digital options
Save on dental and optical with CBHS Choice Network providers