At CBHS we help you manage your health challenges. We believe in offering you the services, support and tools you need to live your best life.
Our Better Living Programs are available to support eligible members towards a healthier lifestyle. Each Better Living Program is subject to its own eligibility criteria.
Contact us for more information and to confirm your eligibility for a program.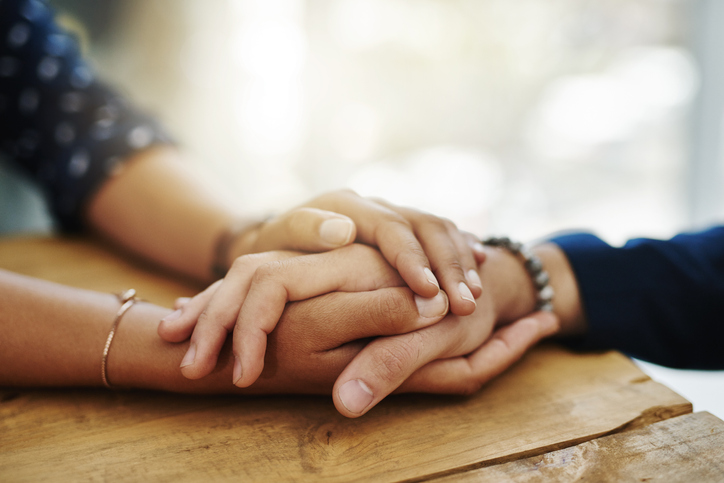 Understanding stress
Stress is a normal response to situations that challenge us. When the body is under stress, it responds by releasing hormones adrenaline and cortisol into the body. These hormones cause your muscles to tighten, your blood pressure to rise, your breath to quicken, and your senses to sharpen. These changes mean you can react very quickly and focus your attention in the short-term.
'Good stress' can help you perform in challenging situations like exams and competitions, but if these stress levels continue for too long, it can have a negative impact on your physical and mental health.
Signs of 'bad stress'
While some stress can be beneficial for you, it's important to be able to recognise when the stress starts to impact your quality of life. High levels of stress can have an impact on your mental and physical health. This is particularly true when the stress lasts a long time.
Healthdirect outlines the following symptoms of stress that impact your body, mind and behaviour.
Your body:
headaches
sleep problems
tiredness and fatigue
high blood pressure
changes in sex drive
muscle tension
Your mind and behaviour:
anxiety and worry
difficulty concentrating
overeating or undereating
anger and irritability
increase in drinking or drug use
mood changes
depression and sadness
restlessness

Managing stress
If you feel like you're experiencing stress, there are ways you can try to manage it.
Beyond Blue outline the following ways to reduce stress in your life:
Delay major life changes - if you're experiencing stress, it's best to not make any major life changes at this time as these can lead to further stress.
Resolve personal or relationship conflicts - try to communicate openly and honestly to resolve any problems you're having with the people in your life, you can also try relationship counselling.
Do things you enjoy – It's important to leave time for the things you enjoy in your life, whether it's socialising with friends, being creative, reading or gardening.
Manage your workload – try to avoid working long hours and taking on extra responsibilities.
Be physically active - regular moderate exercise is one of the best ways to manage your stress levels. Try to exercise every day, even if it's just going for a walk.
Remember to relax – breathing, muscle relaxation techniques, having a gratitude journal, practising mindfulness and meditation can help you manage your stress levels.
As always, it's also important to eat healthily. A balanced diet can help you manage your energy levels. For more information, read the Australian Guide to Healthy Eating. It's also important to make sure that you're getting a good night's sleep. For help on getting a good rest, read our tips for getting a good night's sleep.
Understanding your response to stress
We all react to stress differently and it's important to understand your individual response to stress. It's a good idea to start tracking your stress levels over time. This way you can begin to notice what types of situations increase you stress and prepare for them in advance.
Common triggers for stress
While everyone is different, there are some situations that cause many people to experience stress. These can include:
family or relationship breakdowns
job loss
money problems
health concerns for yourself or someone close to you
traumatic events including abuse or accidents
caring for a newborn child.
When to get help
If your stress levels are starting to impact your work, home or school life, or if you feel like you can't manage it alone, it's time to seek help.
For immediate help in a crisis:
For general mental health support:
Seeing your GP
If you have concerns about your stress levels, it's best to see your GP.
When you see your GP, they can:
make a mental health assessment
prescribe some medications to treat anxiety or depression
refer you to a mental health professional
refer you to other support services
They can also put you on a mental health plan, and this means Medicare may help pay for up to 10 sessions with a mental health professional. You can learn more about the different types of mental health professionals at Healthdirect Australia.
Online courses and apps
There are some online courses that can help you to manage your stress levels. You could try:
You could also try Breathe2Relax app. It can help you to reduce the physical symptoms of stress and anxiety by slowing down your breathing and heart rate.
More information
All information contained in this article is intended for general information purposes only. The information provided should not be relied upon as medical advice and does not supersede or replace a consultation with a suitably qualified health care professional.
https://www.health.qld.gov.au/news-events/news/how-to-reduce-stress-right-now
https://www.beyondblue.org.au/get-support/staying-well/reducing-stress
https://www.healthdirect.gov.au/dealing-with-stress
https://www.healthdirect.gov.au/strategies-to-reduce-stress
https://www.healthline.com/health/stress/effects-on-body
https://www.sbs.com.au/news/why-australians-are-more-stressed-than-ever
https://www.eatforhealth.gov.au/guidelines/australian-guide-healthy-eating
https://www.healthdirect.gov.au/stress
https://www.cbhs.com.au/mind-and-body/blog/how-can-a-gratitude-journal-change-your-life
https://www.cbhs.com.au/mind-and-body/blog/8-ways-cultivating-mindfulness-can-help-you-feel-and-live-better
https://www.cbhs.com.au/mind-and-body/blog/delta-binaural-beats-for-better-sleep
Health and wellbeing
programs & support
You Belong to More with CBHS Hospital cover:
Greater choice over your health options including who treats you
Get care at home with Hospital Substitute Treatment program
Free health and wellbeing programs to support your health challenges
Live your healthiest, happiest life with CBHS Extras cover:
Benefits for proactive health checks e.g. bone density tests, eye screenings
Keep up your care with telehealth and digital options
Save on dental and optical with CBHS Choice Network providers