At CBHS we help you manage your health challenges. We believe in offering you the services, support and tools you need to live your best life.
Our Better Living Programs are available to support eligible members towards a healthier lifestyle. Each Better Living Program is subject to its own eligibility criteria.
Contact us for more information and to confirm your eligibility for a program.
The surgical procedures that can help your heart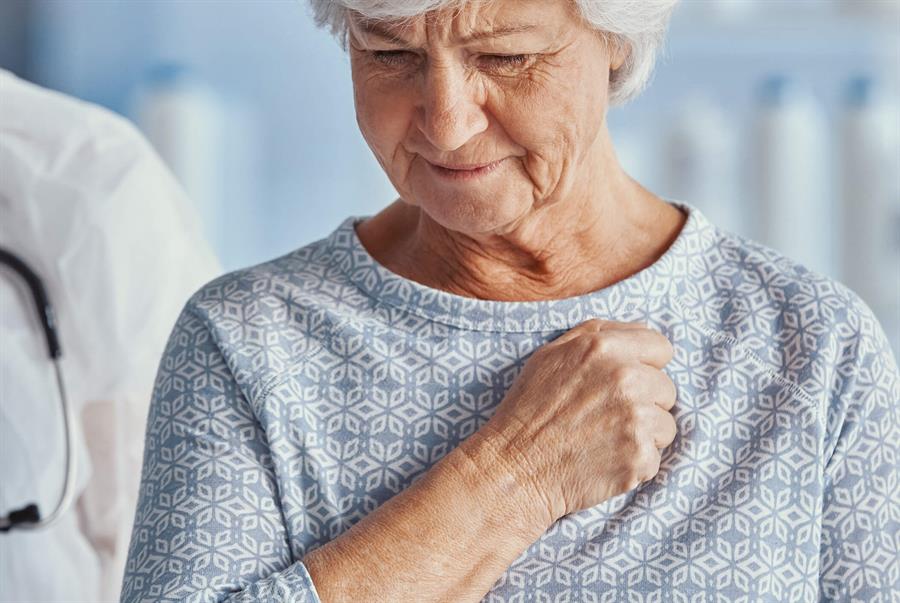 Surgical procedures can alleviate pain and relieve many of the symptoms of cardiovascular disease.
Cardiovascular disease (CVD) is the umbrella term used to describe disorders of the heart and blood vessels. When people think of CVD they tend to think of coronary heart disease, which is one of the most common forms of CVD. Coronary heart disease is what happens when the heart's arteries become clogged with plaque, and narrow as a result. Over time, this reduces blood flow and oxygen to the heart itself and can lead to a heart attack – the technical term for this is an acute myocardial infarction. A heart attack is an injury to the heart muscle.
As well as coronary heart disease, CVD also includes congestive heart failure, stroke, arterial disease and congenital heart disease. CVD accounts for 11% of all hospitalisations in Australia and it's the number one cause of death globally.
Firstly, let's get familiar with heart attack symptoms
Heart attacks are most commonly caused by underlying coronary heart disease. However, you may not even know you have heart disease until you have a heart attack. Other less common heart attack causes are spasms or tearing of the coronary artery.
It's so important to be able to spot the warning signs of a heart attack so you know when to get urgent medical help for yourself or someone else. The hallmark of heart attack symptoms is chest pain or discomfort that can spread to your jaw, arms, neck or back. The pain can come and go. Unlike angina, it can often last more than 10 minutes. However, up to four in 10 people don't notice chest pain at all, so it's important to recognise other heart attack symptoms too.
Heart attack symptoms vary from person to person, but can also include:
dizziness
nausea and/or vomiting
feeling faint
feeling anxious
shortness of breath and/or sweating.
The signs of a heart attack can be different for both men and women. Heart attack symptoms in women can include:
breathlessness and generally feeling unwell
tightness or discomfort in the arms
back pain or pressure.

If you're experiencing the warning signs of a heart attack, dial Triple Zero (000) immediately.
Of course, it's best to get on top of your health before it comes to this. Getting regular heart health checks with your GP can help pick up on underlying cardiovascular disease and reduce your risk of a heart attack. If you're over 45 (30 and over for people of Aboriginal or Torres Strait Islander descent), or have potential symptoms of heart disease like chest pain (angina), heart palpitations or breathlessness, it's time to book in a check-up.
Surgical procedures for the heart
You might be reading this article as you have been diagnosed with heart disease, congestive heart failure or another form of cardiovascular disease, and need hospital treatment. Surgical treatments for the heart range from major interventions, like open-heart surgery or heart bypass operations, to less invasive procedures performed under sedation or local anaesthetic, such as ablation or implanting a stent. Your specialist will determine which is the best course of action for you, and will also advise you on lifestyle changes that will support you in staying as healthy as possible afterwards.
This video from the Heart Foundation tells you the story of Jo, who had five stents inserted in her early 40s and eventually needed a triple bypass at the age of 57.

Ablation (or catheter ablation)
Your doctor might recommend ablation, also known as catheter ablation, if you have an irregular heartbeat (or arrhythmia) that doesn't respond to lifestyle changes, medication or cardioversion.
From time to time, we all experience occasional extra heart beats that may be caused by, for example, stress, exercise, caffeine or nicotine, and most of the time these are harmless.
Often, arrhythmias are caused by abnormal electrical signals within the heart or by an existing cardiovascular disease.
Arrhythmias that may need ablation include:
atrial fibrillation − where the atria, or top part of the heart, quivers. This means the heart doesn't beat as well as it could
supraventricular tachycardia − where the atria beat very quickly
ventricular tachycardia − where the ventricles (lower part of the heart) beat very quickly
bradyarrhythmia – the heart beats too slowly.

Ablation is a surgical procedure to remove small areas of the heart that can cause these irregular or abnormal heartbeats. Such abnormalities can interfere with the way the heart pumps blood, making it race or thump, or making you feel weak, dizzy or breathless.
A catheter is inserted into a blood vessel, often through a site in your groin or neck, then passed through veins to your heart, where it uses pulses of energy or freezing to produce tiny scars on your heart tissue. These scars can destroy the source of the abnormal electrical activity in your heart that causes irregular or abnormal heartbeats.
The procedure is carried out in a specialised hospital unit called a Cardiac Catheterisation Laboratory under local anaesthetic, while you are awake but sedated to help you relax. You will need to rest for a few hours afterwards and you may need to stay in hospital overnight. Most people can return to normal activities in a few days.
It can take from eight to 10 weeks to find out if the ablation is successful, and you may need more than one treatment.
Find out more about ablation treatments.
Coronary angioplasty
Coronary angioplasty is a surgical procedure to widen a blocked artery. It can also relieve the symptoms of heart disease. The procedure is carried out in hospital under local anaesthetic, while you are awake but sedated to help you relax.
Your angioplasty might be slightly different, depending on what equipment your surgeon uses and their preferred technique, however the general process is that they will gently send a guide wire into your artery towards the blockage via your wrist or groin. A balloon catheter then goes in over the guide wire. If needed, your surgeon will place a stent to help hold the artery open, using the balloon to inflate it. Often, the balloon itself is enough to clear the artery and a stent won't be used. The guide wire and catheter are then removed.
This procedure can improve blood flow to the heart and relieve symptoms of angina. It can be used as an emergency treatment to stop a heart attack, or it can open a blocked artery after a heart attack.
The procedure can take less than an hour and you may need to stay in hospital overnight for monitoring. You might have bruising and tenderness at the site of the procedure, which generally won't last more than two weeks.
Find out more about coronary angioplasty and stents.

Heart valve surgery
You have four valves in your heart and they perform the important function of 'one-way doors' that open and close to let blood pass through. There are many reasons why your heart valves might become damaged, and some people are born with a heart valve abnormality. One of the main, and preventable, reasons for needing heart valve surgery is when the valves become blocked due to a build-up of calcium deposits. This restricts the flow of blood which can then lead to chest pain, breathlessness, dizziness and fatigue. This narrowing is known as valve stenosis.
Damaged heart valves may also not open or close properly, causing blood to leak backwards.
Surgery can repair a valve, or replace a blocked valve with an artificial one. There are two types of valves: mechanical made from metal or carbon, and biological, made from cow or pig tissues.
The open-heart surgery usually takes place under general anaesthetic while a heart-lung machine circulates blood around the body. The surgeon makes a small incision to reach the affected valve. The location of the incision will vary depending on which of the four valves is affected.
You will need to spend several days in hospital after the operation and it can take a number of weeks to recover, sometimes less depending on the particular intervention. You will also need to take anticoagulants, commonly referred to as 'blood thinners', on an ongoing basis to reduce the risk of blood clots.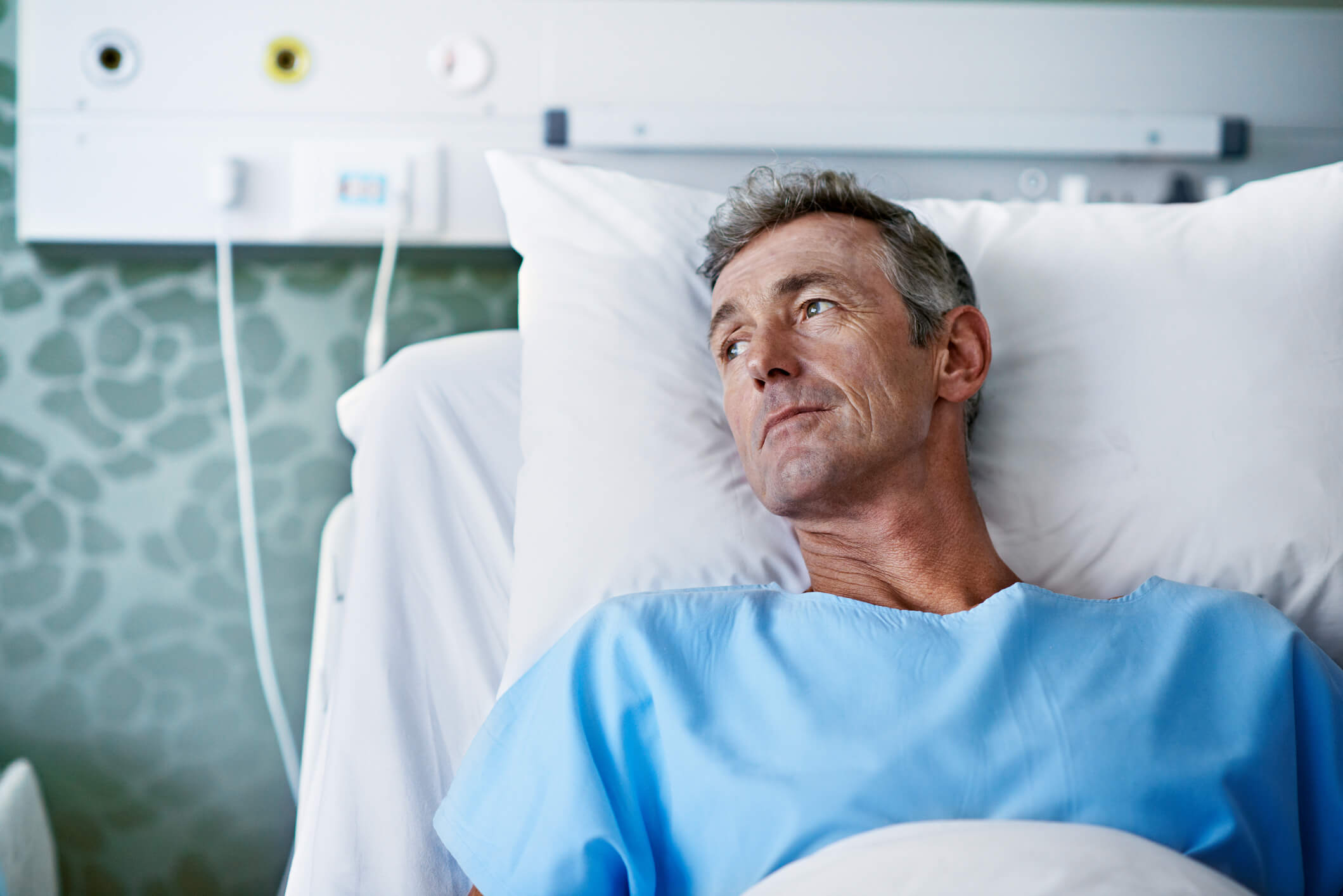 Find out more about heart valve surgery.

TAVI
TAVI stands for Transcatheter Aortic Valve Implantation.
The procedure can help repair a damaged aortic valve for someone who is not suitable to have traditional heart valve surgery.
A surgeon inserts a catheter through an artery in the groin or under the collarbone, and the catheter places the new valve inside the opening of the aortic valve. A small balloon inflates to make room for the new valve, and the catheter and balloon are then removed. The new valve sits inside the damaged valve.
Most people will need to spend several days in hospital after the surgery and it can take up to three months to fully recover. You may also need to take ongoing anticoagulant medication to reduce the risk of blood clots.

Implantable cardioverter defibrillator (ICD or defibrillator)
An ICD or defibrillator is an implanted device that has a number of functions to help fix abnormal heart rhythms (arrhythmia). An ICD helps by sending electrical impulses to the heart to return the rhythm back to normal. The ICD can also send the heart a controlled low-energy 'shock' if the initial electrical signals aren't enough to slow the heart down, or a high-energy shock if the heart rhythm becomes life-threatening. Modern ICDs can also act as pacemakers, delivering low-energy impulses if the heart is beating too slowly.
The procedure to implant the device may be carried out in hospital under local anaesthetic, while you are awake but sedated to help you relax. It may also be carried out under general anaesthetic.
The surgeon makes a small incision in the skin under your collar bone, which is where the ICD will be inserted. One or more electrode leads are then placed into your heart via your veins, and the leads are connected to the defibrillator. Once it's clear the defibrillator is working, it will be inserted under your skin and the incision closed.
The surgery can typically take between one and three hours, and you will probably have to stay overnight. There is likely to be bruising, swelling and tenderness where the device was inserted.
Most people can return to normal activities after a few days, while avoiding vigorous exercise or heavy lifting for about a month.
The battery in an ICD can last between four and eight years.
Heart bypass surgery
The full name for heart bypass surgery is coronary artery bypass grafting surgery or CABG.
You may need heart bypass surgery to treat heart disease or congestive heart failure when other procedures, such as a stent or angioplasty, have not worked, or are no longer working well enough to improve the flow of blood to your heart. Your doctor might also recommend surgery if your condition isn't suitable for angioplasty or your arteries are blocked in multiple places by the build-up of fatty deposits, known as atherosclerosis.
During the procedure, the surgeon takes a healthy blood vessel from a vein in your leg, or from an artery in your chest or arm, and grafts it onto the blocked artery so blood can bypass the blockage. It's not uncommon to have two, three or even four grafts (hence the term, triple-bypass heart operation).
The surgeon usually makes an incision down the centre of the breastbone to reach your heart. A heart-lung bypass machine keeps blood circulating around your body during the operation. Some operations can be performed using robotic keyhole surgery, which is less invasive and generally involves a shorter stay in hospital.
Bypass operations are performed under general anesthetic and can take between three and six hours.
You will probably need to spend the first day or two after your surgery in the intensive care unit and around a week in hospital in total. You should be able to make a full recovery after two or three months, however your specialist will give you guidance on lifestyle changes to help keep you as healthy as possible.
Find out more about heart bypass surgery.

Pacemaker
A pacemaker is a small battery-operated device, fitted under the skin on your chest, with wires that send small electrical currents to your heart to stimulate it to contract and beat. Pacemakers are used to treat a slow heartbeat or abnormal heart rhythms (arrhythmias) and most only work when they are needed. Some pacemakers can work all the time.
The procedure to insert a pacemaker takes between one or two hours and is carried out in hospital under local anaesthetic, while you are awake but sedated to help you relax.
Insulated wires are inserted into a vein near your collarbone and gently guided into position in your heart's chambers. These wires are then attached to the pacemaker, which is inserted under the skin below your collar bone.
The battery in a pacemaker can last from five to 15 years, depending how often your heart needs to use it.
You may need to stay in hospital overnight after your pacemaker has been fitted, and there may be bruising or swelling at the site where the pacemaker was inserted.
Find out more about pacemakers.

More information
The Heart Foundation has this useful resource on how your heart works, what to expect while in hospital and practical steps you can take to keep your heart healthy.
And you can visit our website to find out what heart health programs and support you can access through your CBHS health cover.
All information contained in this article is intended for general information purposes only. The information provided should not be relied upon as medical advice and does not supersede or replace a consultation with a suitably qualified healthcare professional.

Sources:
https://www.healthdirect.gov.au/
https://www.heartfoundation.org.au/Recovery-and-support/heart-procedures-and-devices
https://www.aihw.gov.au/reports/heart-stroke-vascular-diseases/atrial-fibrillation-in-australia/contents/what-is-atrial-fibrillation
https://www.svhhearthealth.com.au/
http://sydneyheartandlung.com.au/surgery/heart-surgery/implantable-cardioverter-defibrillator-icd-implantation/
https://www.heartfoundation.org.au/conditions/heart-attack
https://www.healthdirect.gov.au/heart-attack#symptoms
https://www.healthdirect.gov.au/implantable-cardioverter-defibrillators
https://www.betterhealth.vic.gov.au/health/ConditionsAndTreatments/heart-bypass-surgery
Health and wellbeing
programs & support
You Belong to More with CBHS Hospital cover:
Greater choice over your health options including who treats you
Get care at home with Hospital Substitute Treatment program
Free health and wellbeing programs to support your health challenges
Live your healthiest, happiest life with CBHS Extras cover:
Benefits for proactive health checks e.g. bone density tests, eye screenings
Keep up your care with telehealth and digital options
Save on dental and optical with CBHS Choice Network providers