At CBHS we help you manage your health challenges. We believe in offering you the services, support and tools you need to live your best life.
Our Better Living Programs are available to support eligible members towards a healthier lifestyle. Each Better Living Program is subject to its own eligibility criteria.
Contact us for more information and to confirm your eligibility for a program.
Understanding elective surgery in Australia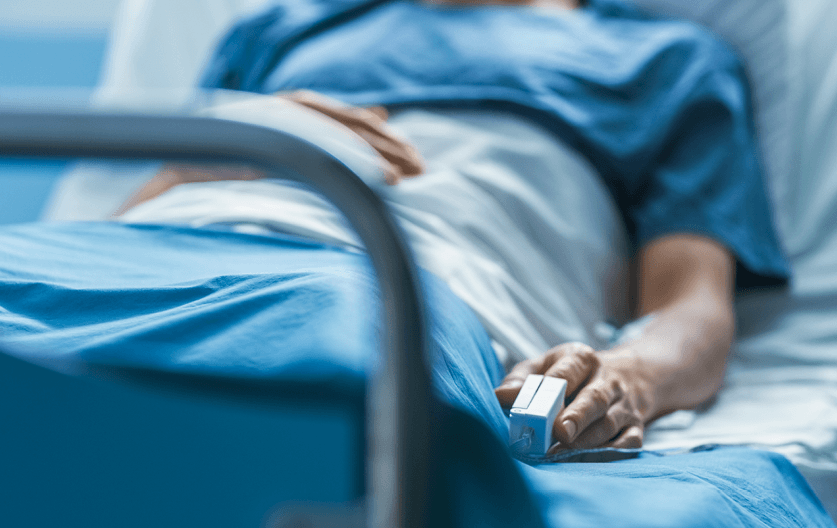 Elective surgeries have, in some parts of Australia, fallen casualty to pressures on the health system during the COVID-19 pandemic. Some States placed a pause on some elective surgery categories during infection peaks to allow for resources to be re-directed. The elective surgery cancellations meant that many Australians were forced to wait in pain for longer. Many also faced the added stress of having to re-book procedures and the extra 'life admin' that comes with that.
While necessary as part of the pandemic response, elective surgery pauses have a flow-on effect. Hospitals face the challenge of clearing a large backlog of elective procedures upon restarting. The dilemma sparked a nationwide conversation: what is elective surgery and what does it mean exactly?
A definition of elective surgery
From the name, elective surgery sounds like it is optional, but this isn't the case. In Australia, elective surgery is defined by non-emergency surgeries which are medically necessary but can be delayed for at least 24 hours. To access an elective procedure, a specialist will need to refer you (private system) or place you on a waiting list (public system) after a clinical assessment determines you need it.
There are three different tiers of elective surgeries, as defined by the Australian Institute for Health and Welfare.
Category
Clinical description
Meaning
Category 1 - Urgent

Has the potential to deteriorate quickly to the point where it may become an emergency.

Procedures that are clinically indicated within 30 days*
Category 2 - Semi urgent

Causes pain, dysfunction or disability.
Unlikely to deteriorate quickly.
Unlikely to become an emergency.

Procedures that are clinically indicated within 90 days*
Category 3 - Non-urgent

Causes minimal or no pain, dysfunction or disability.
Unlikely to deteriorate quickly.
Does not have the potential to become an emergency.

Procedures that are clinically indicated within 365 days*
*These definitions are based on the time frame in which the procedure is clinically indicated, as judged by the treating clinician. Public hospitals make every attempt to meet to these timeframes, however patients requiring emergency surgery and require a hospital bed are given clinical priority.
Table: Government of WA Department of Health
What are some examples of elective surgeries?
Elective surgeries include things like hip replacements, tonsillectomies, cataract extraction and ligament repairs.
These are different to emergency surgeries, which treat trauma (e.g. car accident injuries) or acute illness (e.g. appendicitis). Emergency surgeries cannot be delayed and are focused on saving life, organs and or limbs.
To help you understand more about the categories of elective surgery, here are some common examples as set out in the National Elective Surgery Categorisation document.
Category 1 (Urgent) example procedures: Breast lump removal or biopsy, neonatal surgery, malignant skin lesion removal, limb amputation, cerebral haematoma.
Category 2 (Semi-urgent) example procedures: Heart valve replacement, trigger finger release, congenital cardiac defect, nerve decompression, fracture that won't heal.
Category 3 (Non-urgent) example procedures: Carpal tunnel release, joint replacement and reconstructions, tonsillectomy, endometriosis removal, grommets.
Do elective surgery categories differ by State and Territory?
In Australia, each State and Territory has their own Elective Surgery Access Policy that provides guidance to health services on elective surgery management. We've made it easy to find out more about the elective surgery in your State/Territory. Check out the relevant link below, but note that some States have not made their detailed Access Policy publicly available:
What is non-elective surgery?
Non-elective surgeries fall under two categories: emergency or 'other'. Emergency surgery is defined as surgery to save a life, organ or limb, and cannot be delayed. It's usually needed as a result of trauma or a medical incident.
'Other' surgeries might include transplant surgery and planned obstetrics procedures.
How do public and private patients fare differently when it comes to urgency?
Under the public system, patients are treated according to their urgency category. Then, within each urgency category most patients are treated in the same order in which they were added to the waiting list. Because of the COVID-19 restrictions on elective surgery during 2020, public waiting times for most procedures increased between 2019–20 and 2020–21.
As a private patient, once you have been seen by a specialist who has recommended surgery, you can simply book in at your chosen private hospital. You may only need to wait days or weeks. Private patients accounted for two-thirds (66%) of Australia's 2.3 million elective surgeries in 2018-19. Read more about the private patient journey from GP to operating table.
---
Do you have the right Hospital cover for your needs and lifestyle? Here's how you can find out.
---
Why did elective surgeries have to be suspended under COVID-19?
Non-urgent (Category 3) elective surgery in Australia was suspended in March 2020 to free up beds and health workers in readiness for a possible influx of COVID-19 patients, and to preserve personal protective equipment (PPE) such as masks, gowns, and gloves. As part of emergency planning, operating theatres were slated to be repurposed as intensive care units to cope with surges in seriously ill patients.
Following the Delta outbreak, restrictions on elective surgery continued over the 2020–21 period in some parts of the country. In early 2022, the rise in Omicron cases caused a further pause on non-urgent elective surgeries in Australia's hardest-hit States.
It's important to know that urgent elective surgeries were not impacted throughout COVID-19. Category 1 and some exceptional Category 2 elective surgeries were able to continue.

Where to get elective surgery updates?
The best way to find out what's happening with elective surgeries in your State or Territory is to check your local Department of Health website. You can also look at the website of the hospital you're planning to go to or speak to your doctor.

What happens when elective surgeries resume?
We know from the latest data that a pause on elective surgery creates a backlog in the public system. This means that people have had to wait longer until they can receive their much-needed treatment. In fact, the number of people who waited longer than 365 days for their procedure nearly tripled in 2020–21 compared to the year before.
Waiting times for private hospitals have been much shorter, and people using the private system have more flexibility over booking dates and times.
CBHS has been working closely with our members who have had their elective surgeries cancelled to ensure they have been able to book again in an appropriate timeframe.
Have you got a surgery planned?
If you're having surgery soon, we're here to help make sure you're prepared. Check out all the things you need to know before a stay in hospital. If you'd like to shorten or even avoid a hospital stay, you might be able to take part in one of our Hospital Substitute Treatment programs.
Sources
http://www.health.wa.gov.au/electivesurgery/docs/Elective_Surgery_Patient_Information_ENGLISH.pdf
https://ama.com.au/media/proposed-steps-resuming-elective-surgery
https://www.pm.gov.au/media/elective-surgery
https://www2.health.vic.gov.au/Api/downloadmedia/%7B9BE271B6-AC84-448F-B524-22FC4873BF8D%7D
https://www.aihw.gov.au/getmedia/c14c8e7f-70a3-4b00-918c-1f56d0bd9414/aihw-hse-247.pdf.aspx?inline=true
https://www.health.nsw.gov.au/Performance/Pages/surgery.aspx
https://www.health.vic.gov.au/patient-care/surgical-services-policies-and-guides
https://www.health.qld.gov.au/__data/assets/pdf_file/0027/397440/qh-imp-342-1.pdf
https://ww2.health.wa.gov.au/Improving-WA-Health/Elective-services-reform
https://www.sahealth.sa.gov.au/wps/wcm/connect/public+content/sa+health+internet/services/hospitals/elective+surgery+services/elective+surgery+services
https://www.health.tas.gov.au/sites/default/files/2021-12/OHS_supplement_4_elective_surgery_DoHTasmania2014.pdf
https://www.health.act.gov.au/services/surgery
https://nt.gov.au/wellbeing/hospitals-health-services/about-operations-and-surgical-procedures
https://www.aihw.gov.au/reports-data/myhospitals/sectors/elective-surgery
All information contained in this article is intended for general information purposes only. The information provided should not be relied upon as medical advice and does not supersede or replace a consultation with a suitably qualified healthcare professional.
Health and wellbeing
programs & support
You Belong to More with CBHS Hospital cover:
Greater choice over your health options including who treats you
Get care at home with Hospital Substitute Treatment program
Free health and wellbeing programs to support your health challenges
Live your healthiest, happiest life with CBHS Extras cover:
Benefits for proactive health checks e.g. bone density tests, eye screenings
Keep up your care with telehealth and digital options
Save on dental and optical with CBHS Choice Network providers