At CBHS we help you manage your health challenges. We believe in offering you the services, support and tools you need to live your best life.
Our Better Living Programs are available to support eligible members towards a healthier lifestyle. Each Better Living Program is subject to its own eligibility criteria.
Contact us for more information and to confirm your eligibility for a program.
We're back this year to help fight cancer with CommBank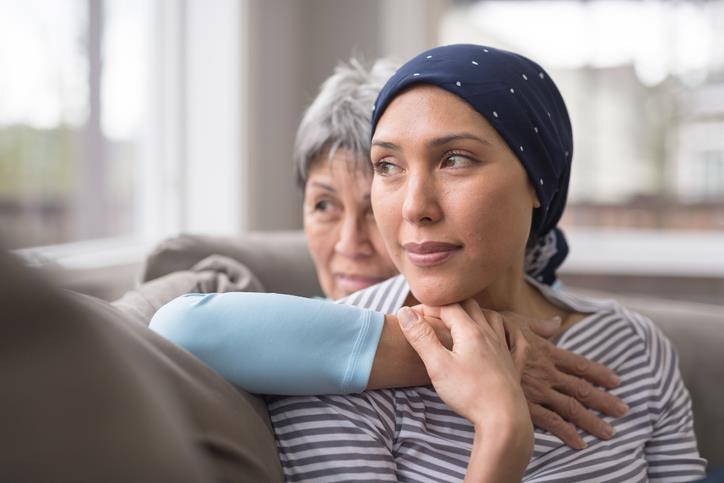 Hands up who's keen for us to continue the fight for a tomorrow free from cancer. Yep, we're back again in 2019, as the exclusive Wellbeing Partner for Commonwealth Bank's Can4Cancer initiative.
What is Can4Cancer all about?
Can4Cancer is CommBank's community initiative with Tour de Cure that raises vital funds for cancer research and support for people with cancer. In 2018, Can4Cancer raised more than $2million across a series of capital city walks and a ride. This year, we'll be looking to beat that figure, supporting 3,000+ CommBank staff to complete 21km walks across six capital cities. The cycling event will see more than 150 riders travelling 400km+ over a three-day return trip from Sydney.
It's all happening throughout September and October, so teams have plenty of time to train and prepare!
How is CBHS helping?
As the private health fund for a majority of CommBank Group staff, we share the same cancer-smart values. So, this year CBHS returns as a major sponsor, taking on the role of exclusive Wellbeing Partner to the Can4Cancer events. We hope to have a great turnout of CBHS staff walking and fundraising in the events too!
We'll be providing all walkers and riders with the exclusive health and wellbeing information they need to get from now to the finish line safely and comfortably. That includes a training plan, nutrition and hydration guidance, tips for happy feet, ways to keep a positive mindset and podcast recommendations and playlists to get through those training walks and the big day itself.
How can you get involved?
One in three cancers are preventable. During the coming months, CBHS will be providing resources to educate and equip our members with the tools to live a cancer-smart lifestyle. All you need to do is look out for these and do your best to plan for long-term healthy change. As we get closer to the action, you'll also get the opportunity to donate towards the efforts of everyone helping to fund breakthrough cancer research projects.
Of course, if you work for CommBank, we encourage you to join the fun and fundraise and participate in the walk or ride.
Where do the funds go?
Cancer research is a long and expensive process. Can4Cancer funds key research projects that will make important breakthroughs in cancer prevention and cures. Tour de Cure has already made 29 important breakthroughs, with more to come!
This year, Can4Cancer will help fund 15,000 cancer awareness kids' packs to enable Tour de Cure to reach and empower even more kids to understand cancer and live a healthy and happy lifestyle.
During the cycling tour, the team will present multiple local cancer grants each night to enable research, support or prevention projects in that region.
Follow us on Facebook for more news on Can4Cancer 2019 and to make sure you don't miss any cancer-smart tips. If you're signed up for Can4Cancer and would like to receive our regular health and wellbeing journey emails, let us know here can4cancer@cbhs.com.au if you're a walker or a rider and we'll add you.
Health and wellbeing
programs & support
You Belong to More with CBHS Hospital cover:
Greater choice over your health options including who treats you
Get care at home with Hospital Substitute Treatment program
Free health and wellbeing programs to support your health challenges
Live your healthiest, happiest life with CBHS Extras cover:
Benefits for proactive health checks e.g. bone density tests, eye screenings
Keep up your care with telehealth and digital options
Save on dental and optical with CBHS Choice Network providers