At CBHS we help you manage your health challenges. We believe in offering you the services, support and tools you need to live your best life.
Our Better Living Programs are available to support eligible members towards a healthier lifestyle. Each Better Living Program is subject to its own eligibility criteria.
Contact us for more information and to confirm your eligibility for a program.
What is seasonal affective disorder?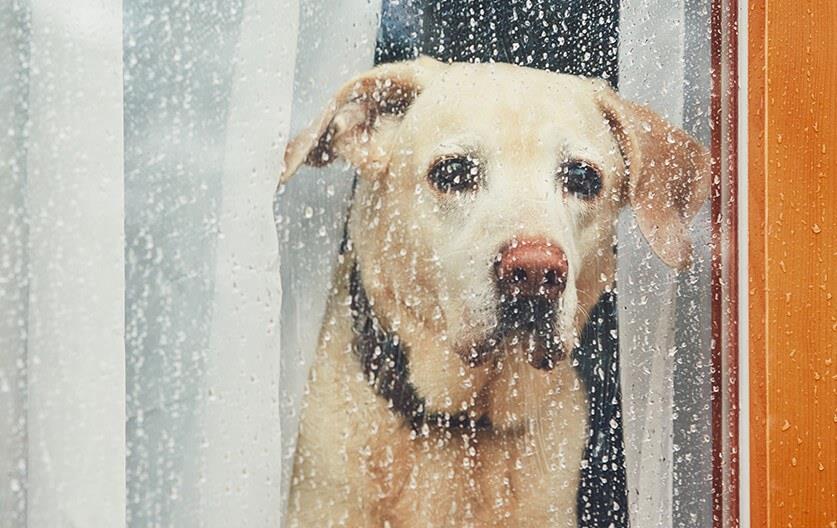 In Australia, we don't have to worry about months of darkness during winter, but seasonal affective disorder (SAD) or 'winter depression' still affects some people. It has similar symptoms to depression, but they mainly occur during autumn and winter.
Symptoms of SAD
Not everyone has the same symptoms, but according to Beyond Blue, symptoms of SAD can include:
a low mood that doesn't go away
feeling hopeless
low energy
changes in sleeping patterns
cravings for carbohydrates
loss of pleasure in normal activities
Cause of SAD
While the exact cause of SAD is unknown, it's thought that shorter days and less sunlight affects your biological internal clock or natural circadian rhythms and your melatonin production. This has an impact on your sleep cycles. Your body also produces less serotonin at this time which can impact your mood. Not having enough serotonin is thought to contribute to depression.
When to see your GP
If you think you may have SAD and are struggling to cope, it's important to seek professional medical help.
Speak to you GP in the first instance. SAD is very rare in Australia and may be quite hard to diagnose. If needed, your GP can put you on a mental health plan, and this means Medicare may subsidise up to 10 sessions with a mental health professional. You can learn more about the different types of mental health professionals at Healthdirect Australia.
Treatments for SAD
There are several treatments that can help reduce the symptoms of SAD. Going outside more often and socialising with friends and family, light therapy, relaxation therapy, medication, counselling or a combination of these.
Some people find that increasing their exposure to sunlight helps reduce some of the symptoms. You might find it helpful to spend more time outside in the sun during these months. However, particularly in Australia, sun exposure can increase your risk of skin cancer, so it's best to ask your GP what the best treatment is for you.
Maintaining a healthy lifestyle
Aside from seeking professional medical help, there are lifestyle changes you can make that could help you feel better.
1. Eating a healthy diet
A healthy diet can help you manage your energy levels and make sure your body is getting all the nutrients it needs. For more information, read the Australian Guide to Healthy Eating.
2. Getting quality sleep
A good night's sleep can reduce your risk of developing mental illness. For help on getting a good rest, read our tips for getting a good night's sleep.
3. Exercising regularly
Regular moderate physical activity is one of the best ways to boost your mood as it releases endorphins and serotonin that improve your mood. If you exercise with others, it will also help you connect with others.
4. Connecting with others
Reaching out to your support system including your friends, family and colleagues is one way to deal with emotional numbness. They may be able to help you feel a connection again and you might feel relief from talking to them about your symptoms.
5. Managing stress
Beyond Blue outline the following ways to reduce stress in your life:
Delay major life changes - if you're experiencing stress, it's best to not make any major life changes at this time as these can lead to further stress.
Resolve personal or relationship conflicts - try to communicate openly and honestly to resolve any problems you're having with the people in your life, you can also try relationship counselling.
Do things you enjoy – it's important to leave time for the things you enjoy in your life, whether it's socialising with friends, being creative, or reading or gardening.
Manage your workload – try to avoid working long hours and taking on extra responsibilities.
Be physically active - regular moderate exercise is one of the best ways to manage your stress levels. This should be at least 20 minutes of exercise three times a week.
Remember to relax – breathing, muscle relaxation techniques and meditation can help you manage your stress levels.
Where to get more help
Getting help now over the phone or online
If you help support now, there are several phonelines and websites available.
For immediate help in a crisis:
For general mental health support:
Sources
https://www.nhs.uk/conditions/seasonal-affective-disorder-sad/
https://www.psychiatry.org/Patients-Families/Seasonal-Affective-Disorder
https://www.health.harvard.edu/mind-and-mood/shining-a-light-on-winter-depression
https://www.healthdirect.gov.au/seasonal-affective-disorder
http://www.abc.net.au/news/2016-06-09/winter-blues-fact-or-fiction/7497370
https://www.healthdirect.gov.au/exercise-and-mental-health
https://www.beyondblue.org.au/get-support/staying-well/reducing-stress
https://www.psychologytoday.com/au/conditions/seasonal-affective-disorder
https://www.beyondblue.org.au/personal-best/pillar/in-focus/feeling-sad-seasonal-affective-disorder
All information contained in this article is intended for general information purposes only. The information provided should not be relied upon as medical advice and does not supersede or replace a consultation with a suitably qualified healthcare professional.
Health and wellbeing
programs & support
You Belong to More with CBHS Hospital cover:
Greater choice over your health options including who treats you
Get care at home with Hospital Substitute Treatment program
Free health and wellbeing programs to support your health challenges
Live your healthiest, happiest life with CBHS Extras cover:
Benefits for proactive health checks e.g. bone density tests, eye screenings
Keep up your care with telehealth and digital options
Save on dental and optical with CBHS Choice Network providers