At CBHS we help you manage your health challenges. We believe in offering you the services, support and tools you need to live your best life.
Our Better Living Programs are available to support eligible members towards a healthier lifestyle. Each Better Living Program is subject to its own eligibility criteria.
Contact us for more information and to confirm your eligibility for a program.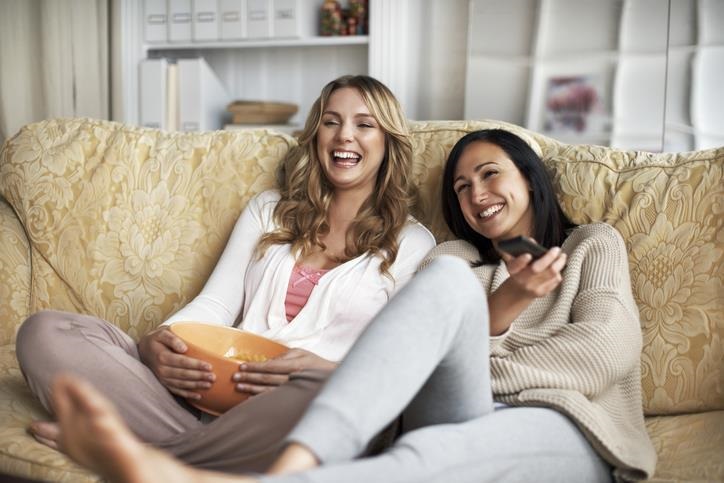 Almost three out of five Australian women rate their health as excellent or very good. At the same time, three out of five Australian women are overweight or obese. The same number don't get enough daily physical activity, suggesting women aren't as fit or as healthy as they think they are.
Lack of physical activity is a risk factor for cardiovascular disease, type 2 diabetes and osteoporosis. Being overweight or obese also carries significant health risks for diabetes, high blood pressure, high cholesterol, cardiovascular disease, sexual health, arthritis and some cancers.
Two out of five Australian women under the age of 45 suffer from at least one chronic condition. That figure rises to four out of five for women over the age of 65.
Women are more likely than men to experience blood and metabolic disorders, neurological conditions and musculoskeletal conditions, and the most common disease they develop is coronary heart disease, followed by dementia.
Breast cancer
The most common cancer for women in Australia is breast cancer. One woman in seven will be diagnosed with breast cancer during her lifetime and 53 new cases are diagnosed every day. Eight women die of breast cancer every day in Australia.
The good news is that survival rates have improved. Since 1994, five-year survival rates have gone up from 76% to 91%. Whilst it's extremely rare, men can occasionally suffer from breast cancer too.
Breast cancer risk
The risk of contracting breast cancer rises with age. About three out of four breast cancer cases occur in women over the age of 50.
Certain genetic factors can also increase the risk, such as a close family history of breast cancer, breast density, a genetic mutation or if a woman goes through menopause later than the average.
Lifestyle is also linked to an increased risk of developing breast cancer.
Alcohol consumption (any regular consumption)
Being overweight or obese
Lack of physical activity
Not having children
Smoking
Symptoms of breast cancer
Any of these symptoms could indicate breast cancer. You should see your doctor if you spot any of the following:
Lump in either breast
Thickening of breast tissue
Change in size or shape of either breast
Dimpling on the skin
Rash on or around the nipple
Lump or swelling in either armpit
Discharge from either nipple
Change in appearance of either nipple
Pain in either breast or armpits, not associated with menstruation
The vast majority (90%) of lumps found in the breast are not cancerous.
Detecting breast cancer
You should check your breasts thoroughly once a month, using the pads of your fingers to make small circles over the whole breast area, including under the armpits.
The National Breast Cancer Foundation has useful tips on how to perform a thorough breast examination.
Mammograms
Regular screening through mammograms can detect the early stages of breast cancer and make successful treatment more likely. The Cancer Council of Australia recommends women between the ages of 50 and 74 (which is when most breast cancers occur) have a mammogram every two years. Breast cancer can also be detected with MRI, ultrasound and biopsies.
Keep a look out for any changes in your own breasts. If you find a lump or any other sign that could indicate breast cancer, speak to your doctor.
Treatment of breast cancer
Treatment options vary depending on the type of cancer detected.
Lumpectomy – surgery to remove the lump
Mastectomy – removal of the entire breast
Chemotherapy – drug therapy to kill cancer cells
Radiotherapy – radiation to destroy cancer cells
Hormone therapy – medication to treat certain cancers
Targeted therapy – may be given with chemotherapy
Dementia and Alzheimer's disease
Women are more likely to develop Alzheimer's disease than men. Scientists aren't sure why, although recent research has identified differences in the way tau - a protein associated with cognitive impairment - spreads through the brains of men and women.
Almost half a million Australians live with dementia, and Alzheimer's disease is the most common form of dementia. It causes problems with memory, behaviour and the way our brains process thought.
Symptoms of dementia
Significant memory loss
Challenges solving problems or making plans
Difficulty completing familiar tasks
Confusion over time or place
Trouble with vision or balance
Misnaming things
Misplacing things
Problems with decision making
Withdrawal
Changes in mood or personality
Causes of dementia
There are over 100 different conditions that can cause dementia. They include:

Alzheimer's disease
Parkinson's disease
Huntington's disease
Traumatic brain injuries
Some forms of multiple sclerosis
How to reduce your risk
Be physically active.
Stop smoking.
Eat a balanced diet.
Maintain a healthy weight.
Limit the intake of alcohol.
Stay mentally active.
Coronary heart disease
The most common disease amongst women is coronary heart disease.
If you smoke or have uncontrolled diabetes, it could increase your risk of developing heart disease. Gestational diabetes and preeclampsia during pregnancy can also increase the risk of heart disease later in life. If you've had any of these conditions, tell your doctor so they can monitor your heart health.
Reduce your risk of coronary heart disease by making healthy lifestyle choices:
Avoid smoke or smoking
Eat a healthy diet
Exercise and stay active
Maintain a healthy weight
Manage stress levels
Endometriosis
Endometriosis is a painful, chronic condition that happens when uterine cells grow outside the uterus. It occurs most often in the pelvis. Endometriosis can't be prevented, and women with a close relative with endometriosis are ten times more likely to develop it. Endometriosis can affect a woman's reproductive organs and even cause infertility.
Symptoms
Heavy, painful or irregular periods
Pain in the abdomen, lower back or pelvis
Pain during or after sex or when emptying bowel or bladder
Bloating
Tiredness
Infertility
Mood changes
Treatment
Depending on the severity of symptoms, treatment could involve surgery, pain-relief and hormone-based medication or implants. In severe cases, a hysterectomy to remove the uterus might be required.
Osteoporosis
Around six percent of women have osteoporosis, compared with 1.5 percent of men. Women aged 75 and over are three times more likely than men to have osteoporosis. Osteoporosis is diagnosed when bones lose their strength and density, breaking more easily following a minor bump or fall. The disease itself isn't painful, although fractures can be.
Osteoporosis carries significant health risks, and has few, if any, obvious symptoms. Often the only sign you have osteoporosis is when you break a bone. Osteoporosis can't be cured but it can be treated and prevented.
Risk factors
Age
Family history
Lack of exercise
Lack of calcium
Low vitamin D
Smoking
Heavy drinking
Being underweight
Prevention strategies
Perform weight bearing and muscle strengthening exercises
Follow a healthy diet
Spend more time outdoors
Reduce alcohol consumption
Stop smoking
Maintain a healthy weight
You can reduce your risk of developing osteoporosis by doing certain types of exercise and making sure you have enough calcium and Vitamin D.
Women over 50 at risk of osteoporosis should talk to their doctor about a bone density scan. You can find out more about bone density scans at Osteoporosis Australia.
Cervical cancer
Cervical cancer often has no symptoms in the early stages of the disease. It develops in the entrance to the uterus from the vagina (cervix).
Cervical cancer is caused by infection with human papillomavirus (HPV). Four out of five sexually active people will have HPV at some point in their lives, and it usually clears up by itself. It's rare for HPV to lead to cervical cancer. Symptoms include vaginal bleeding (usually after sex), pain when passing urine or during sex and an unpleasant smelling vaginal discharge.
Early detection is the best form of prevention. Australian high school students are offered a free vaccine against HPV, and women aged 25-74 should have a cervical screening test every five years. These have replaced the old 'pap' smear tests which were recommended every two years.
The National Cervical Screening program has more information.
Ovarian cancer
Ovarian cancer occurs most often in women over the age of 50 who have been through the menopause, but it can affect women of any age.
The symptoms include persistent abdominal bloating, pain in the lower stomach and pelvis, unexplained weight loss or gain, indigestion, fatigue, nausea, bleeding in-between periods or after menopause, appetite loss and pain during sex.
If you have any concerns or symptoms that persist, see your doctor
Hysterectomy
Certain diseases and medical conditions may require surgery to remove the uterus (hysterectomy). In some cases, the cervix is also removed.
Hysterectomy may be recommended if you have:
Cancer
Tumour in your uterus
Endometriosis
Incontinence
Heavy or irregular menstruation
Chronic pain in the pelvis
It's no longer possible to fall pregnant once you've had a hysterectomy.
Menopause
Most women go through the menopause between the ages of 45 and 55, when changes in hormone levels cause the symptoms of menopause and periods eventually stop completely. A woman is considered to have gone through the menopause when she hasn't had a period for over 12 months.
'Early' menopause is anything earlier than the 'expected' age of around 50.
You can still get pregnant during the menopause. Health professionals recommend using contraception for at least 12 months after your last period if you're 50 and for two years if you're under 50.
Most women experience some symptoms of menopause for between five and ten years.
Symptoms of menopause include:
Change in periods
Hot flushes
Night sweats
Problems sleeping
Tiredness
Pain in joints
Anxiety or mood changes
Dry vagina
Overactive bladder
See your doctor if your symptoms are bothering you, or if they include heavy or more frequent periods.
Treatment
Improving diet, increasing exercise, stopping smoking and reducing stress may help alleviate symptoms. Some psychological treatments (for example, cognitive behaviour therapy) can make symptoms easier to deal with. Avoiding caffeine, alcohol and spicy foods may help to reduce hot flushes and using water-based lubricants can help with vaginal dryness.
Menopausal Hormone Therapy (MHT, also known as Hormone Replacement Therapy or HRT) controls menopausal symptoms and is considered safe for most women in their fifties to use for the first ten years after the onset of symptoms.
MHT can be administered as tablets, patches, gels or vaginal oestrogen therapy. The health benefits and possible health risks are outlined by the Australian Menopause Society.
Depression
Around one in six Australian women will experience depression at some time in their lives. Anxiety is even more common, affecting one in three women in their lifetime.
Know your risk
Some of the situations that could increase the risk include:


caring for or supporting others
relationship breakdown
violence or abuse
discrimination based on sexuality or gender identity
infertility and perinatal loss
pregnancy, having a baby and becoming a mother (perinatal)
menopause
Know the signs and symptoms
Some of the symptoms of depression can include:


moodiness and irritability
hopelessness and helplessness
loss of appetite or over-eating
loss of interest in usual activities
acting out of character
increase in alcohol or drug intake
becoming shy or more confident
withdrawing from close family and friends
low energy and trouble sleeping
The following practices could help reduce your risk:
exercising regularly
connecting with people through a local support group
having regular personal time
avoiding unhealthy habits such as alcohol, smoking and caffeine
How does the health of women and men compare?
Check the latest statistics
Pregnancy and birth
We have developed a full guide to pregnancy and birth which you might find useful if you're planning a family or expecting a new addition.
Routine health checks for women
Breast self-checks – every month
Mammogram – every two years for women between the ages of 50 and 74
Skin cancer – every 12 months
Cervical screening – two years after your last pap test, every five years from then for women aged 25 to 74
Bowel cancer screening – every two years between the ages of 50-74
All information contained in this article is intended for general information purposes only. The information provided should not be relied upon as medical advice and does not supersede or replace a consultation with a suitably qualified healthcare professional.
Health and wellbeing
programs & support
You Belong to More with CBHS Hospital cover:
Greater choice over your health options including who treats you
Get care at home with Hospital Substitute Treatment program
Free health and wellbeing programs to support your health challenges
Live your healthiest, happiest life with CBHS Extras cover:
Benefits for proactive health checks e.g. bone density tests, eye screenings
Keep up your care with telehealth and digital options
Save on dental and optical with CBHS Choice Network providers