How can we help you be your strongest you?
Did you know your bone density starts to decrease from just 30 years old? Yes, it's true! That's why we are excited to share some emerging technology with you at the Health Hubs. To find out how your bones stack up, book a session when the machine is near you.
Fitness
WORKSHOP: Posture masterclass - 30min
Headaches, back pain and shoulder impingement sound familiar? These are just a few common ailments poor posture can be attributed to. Join us for in this practical workshop so you can say goodbye to needless aches and pains!
Choose from Tabata, blast the core, body weight beast, HIIT and resistance band strength. Or do them all!
What is the Health Hub?
Health Hubs are a joint initiative between CBHS and CommBank (CBA) to help improve the health and wellbeing of CBA employees. They represent the commitment both organisations have to the health, wellbeing and happiness of their employees and the broader CBA community.
The Health Hubs provide time-poor CBA employees, contractors and visitors with a convenient on-site location to check, understand, monitor and improve their health through a wellbeing hub design that delivers.
Meet our team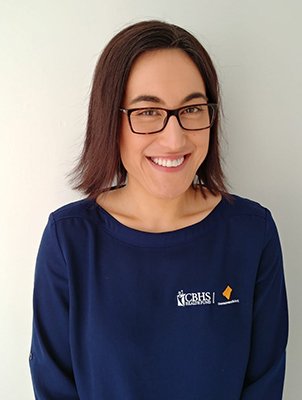 Chantal Collins
Nutritionist
I truly believe that a strong foundation of nutrition through food is the key to maintaining health and balance within the body. I'm very passionate about simplifying what healthy eating looks like with each individual, myth busting the "one diet fits all approach" and inspiring young families to pop a few more veggies on their plate.
Tip: Focus on getting five serves of fresh veggies on your plate every day. When you focus on filling your plate with the good stuff, you crowd out less healthy foods for more healthful ones.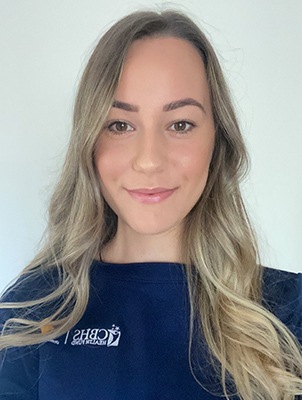 Tamara Pecer
Exercise Scientist
I am passionate about and proud to promote the importance of living a healthy, well balanced lifestyle. I love exercise and being active because not only does it make you feel great physically, it also positively impacts your emotional and mental health, being a very underutilised antidepressant. I find joy in sharing this passion and educating those around me.
Tip: Our body is constantly working hard to keep you alive and function optimally. Its time you show your body some love in return. Find an activity that you enjoy and change your mindset from "I have to/should exercise today", to "I want to move my body in a way it wants and deserves to be moved".
Hub Heroes
Don't just take our word for it that the Health Hubs are great!
Check out the stories from your colleagues who visited a Health Hub and never looked back.
Contact us
Email our friendly dedicated health consultants here