Acute and chronic inflammation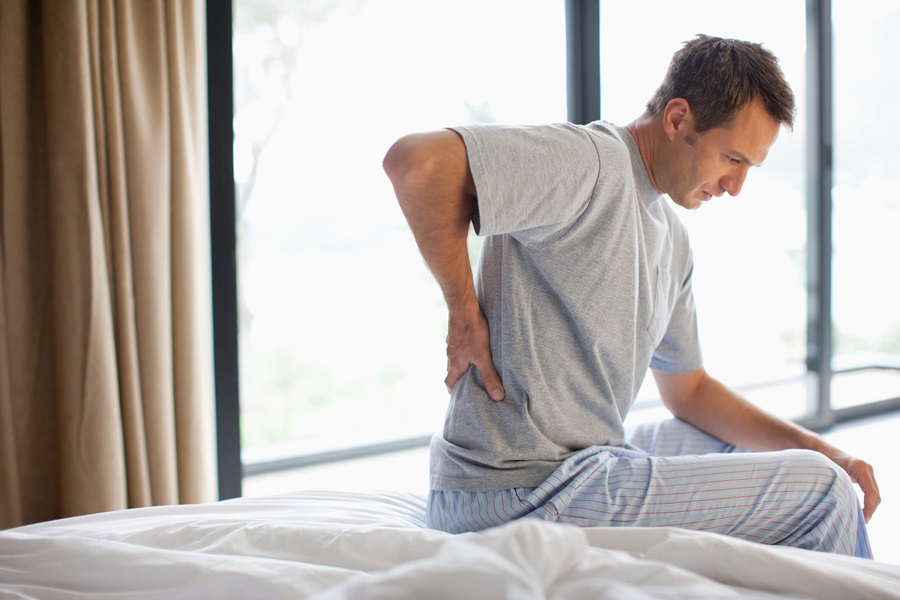 Understanding inflammation
Inflammation is part of your body's immune response to harmful substances. Infections, wounds, and damage to any tissue would not be able to heal without an inflammatory response. There are two types of inflammation: acute and chronic inflammation.
Acute inflammation
Acute inflammation comes on very quickly and usually resolves in two weeks or less. During this process, your body responds to harmful substances, repairs damage to cells and carries away dead cells. It results in symptoms like:
Examples of conditions that involve acute inflammation include acute bronchitis, a sore throat from a cold or flu or an infected ingrown toenail.
Chronic inflammation
Chronic inflammation is a slower and generally less severe form of inflammation. It can happen when your body can't remove the harmful substance or heal an injury and this means your body stays in a state of inflammation for several months or even years. It can also happen if the harmful substance is gone but the body still stays in an inflammatory state.
Some of the symptoms of chronic inflammation can include:
body pain
constant fatigue and insomnia
depression, anxiety and mood disorders
problems with digestion
weight gain
frequent infections.
Research suggests there is a link between chronic inflammation and some chronic diseases. These chronic diseases include cardiovascular disease, chronic kidney disease, and type 2 diabetes.
5 risk factors for chronic inflammation





6 ways you can fight inflammation
Eat your veggies and fruit

A diet rich in fruit and vegetables is one of the best ways to avoid chronic inflammation. Vegetables are full of anti-inflammatory nutrients, including magnesium, carotenoids, antioxidants and lycopene.

The following vegetables and fruits are particularly anti-inflammatory:

tomatoes
olive oil
green leafy vegetables like spinach and kale
fruits such as strawberries, blueberries.


Limit these foods

The following foods have been found to increase inflammation in the body:

refined carbohydrates like white bread and pastries
fried foods
soda
red meat and processed meats
margarine, shortening and lard.


Eat more fatty fish

Foods rich in Omega-3 fatty acids can be anti-inflammatory. You can try adding fatty fish such as salmon, mackerel, tuna or sardines to your diet.



Exercise regularly

Regardless of your weight, regular exercise can help prevent chronic inflammation and reduce your risk of chronic disease.



Get more sleep

It's important to make sure you're getting enough sleep. If you're not getting adequate sleep, you're likely to be a higher risk of inflammation. Read more about tips to getting a good night's sleep



Relax

People with anxiety or depression can lower their inflammation markers simply by getting treatment. Lowering stress of any kind is going to lower your risk of inflammation.
More information
Sources
https://www.sciencedirect.com/topics/engineering/acute-inflammation
https://www.health.harvard.edu/staying-healthy/understanding-inflammation
https://www.ncbi.nlm.nih.gov/books/NBK493173/
https://www.healthline.com/health/chronic-inflammation
https://www.ncbi.nlm.nih.gov/pmc/articles/PMC5507106/
https://www.ncbi.nlm.nih.gov/pmc/articles/PMC5793290/
https://www.health.harvard.edu/staying-healthy/foods-that-fight-inflammation
https://www.healthline.com/nutrition/anti-inflammatory-diet-101
All information contained in this article is intended for general information purposes only. The information provided should not be relied upon as medical advice and does not supersede or replace a consultation with a suitably qualified health care professional.
Health and wellbeing
programs & support
You Belong to More with CBHS Hospital cover:
Greater choice over your health options including who treats you
Get care at home with Hospital Substitute Treatment program
Free health and wellbeing programs to support your health challenges
Live your healthiest, happiest life with CBHS Extras:
Benefits for proactive health checks e.g. bone density tests, eye screenings
Keep up your care with telehealth and digital options
Save on dental and optical with CBHS Choice Network providers