Eat healthy, save money - here's how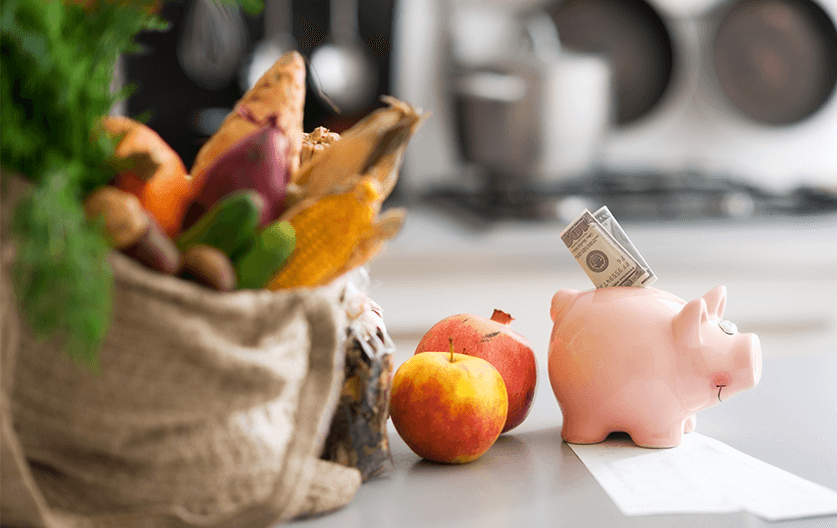 Eating healthy can be cheaper
If your bills and budgeting apps are telling you that your snacking spend is a little high, it might be time to evaluate your eating. We all want to eat healthier – but when hunger strikes and you're rolling that crisp ten dollar note in your hand, you want to know that it's going to go as far as possible and satiate your stomach's rumblings. How far can you take that tenner? And is it really the case that junk food is simply cheaper?
Cost of healthy food by the gram
Breaking down the cost of food to the essentials is a great way to find out exactly what you're paying for. We've taken the cost found by the Dietician's Association of Australia and added in calorie count as well: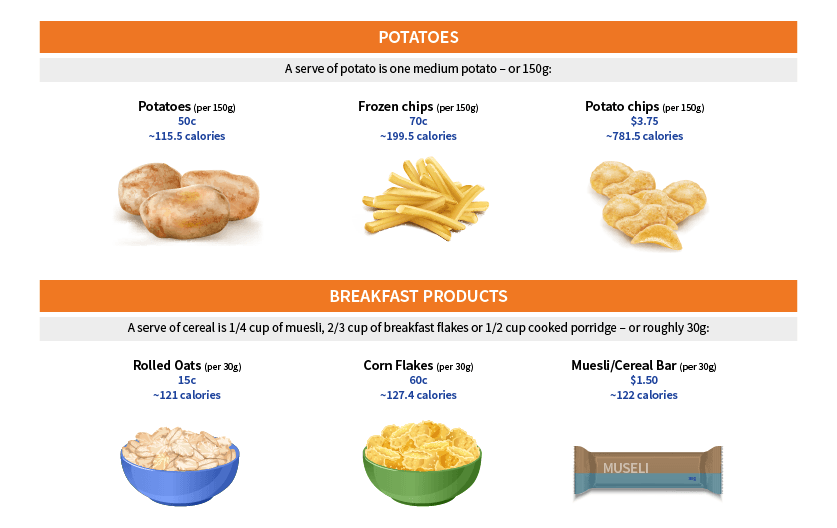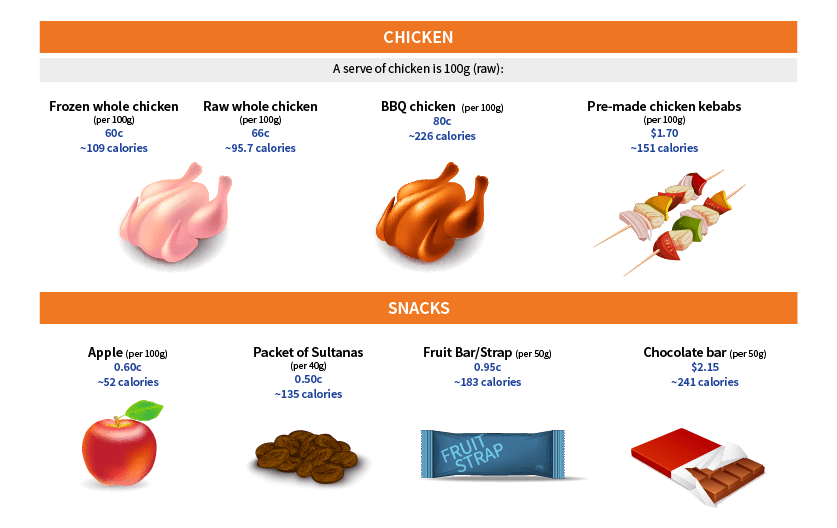 Generally, healthier, non-processed foods are cheaper by the gram and contain less 'empty' (non-nutritious) calories.
If you're concerned that, generally, we don't eat food by the gram and there's a huge difference between a potato and a packet of chips, let's compare it by more practical means…
Healthy meal comparisons
Your morning ritual of a coffee and the warm embrace of cheese, ham and crunchy, toasted white bread might seem like a cheap and harmless affair. In moderation, it's completely fine! But over time, both the cost and the calories can add up: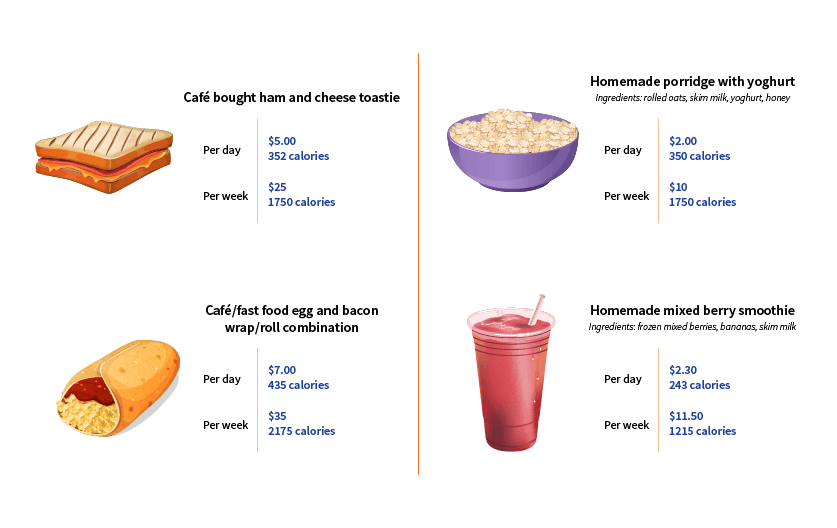 Note: Prices were determined by averaging costs from a range of different supermarkets, cafes and food outlets.
Healthy eating on a budget
If you're looking to keep your healthy eating spend as low as possible, there are a few things you can consider:
What's in season? Fruit that's in season is always going to be more affordable.
What's going to last? Some fruit and veg, like cucumber and strawberries, are especially vulnerable to the ravages of time. However, produce like carrots and bananas last longer.
How can I make the most of meals? There are always ways to extend meals. Adding beans to mince dishes, or older vegetables to soup, can make a huge difference to the longevity of your groceries.
Healthier alternatives
Your most common grocery items usually have healthier alternatives that are either similarly or lower in price. Brown rice, for instance, costs about the same as white rice. What you lose in shelf-life is made up by the difference in nutrients between them.
Here's a few more alternatives to consider: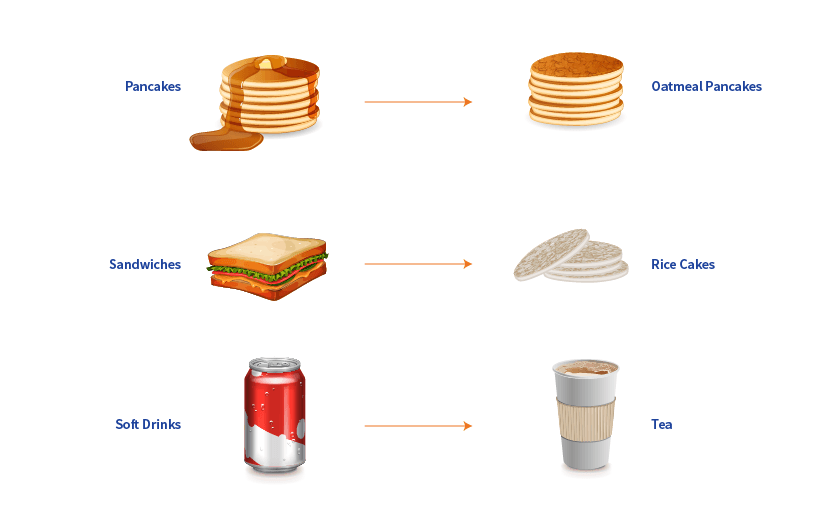 Have healthy recipe suggestions? We'd love to hear from you!
If you'd like to share some of your best, healthiest, and most affordable recipes, we'd love to share it. Simply message us at our Facebook page, and enjoy better eating.
All information contained in this article is intended for general information purposes only. The information provided should not be relied upon as medical advice and does not supersede or replace a consultation with a suitably qualified medical practitioner. CBHS endeavours to provide independent and complete information, and content may include information regarding services, products and procedures not covered by CBHS Health Cover policies. For full terms, click here.
Health and wellbeing
programs & support
You Belong to More with CBHS Hospital cover:
Greater choice over your health options including who treats you
Get care at home with Hospital Substitute Treatment program
Free health and wellbeing programs to support your health challenges
Live your healthiest, happiest life with CBHS Extras:
Benefits for proactive health checks e.g. bone density tests, eye screenings
Keep up your care with telehealth and digital options
Save on dental and optical with CBHS Choice Network providers