At CBHS we help you manage your health challenges. We believe in offering you the services, support and tools you need to live your best life.
Our Better Living Programs are available to support eligible members towards a healthier lifestyle. Each Better Living Program is subject to its own eligibility criteria.
Contact us for more information and to confirm your eligibility for a program.
Eating healthy on a budget – it's possible!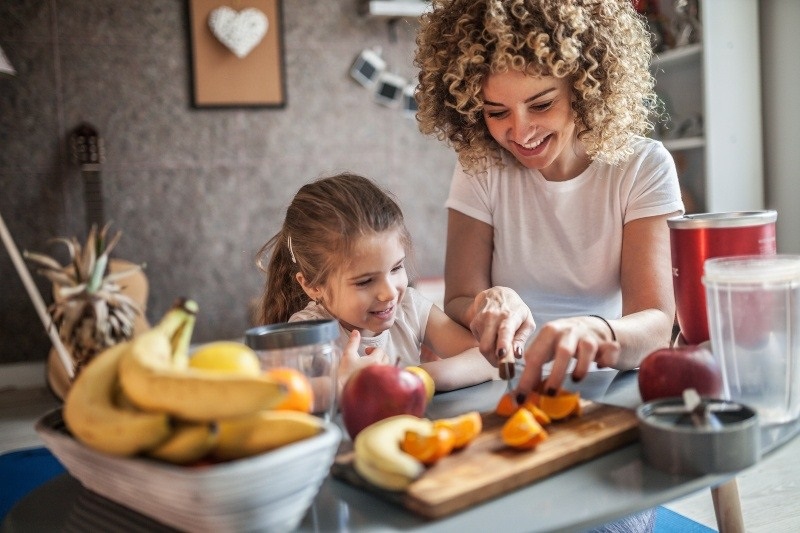 Contrary to popular belief, eating healthy can be cheaper than stocking up on processed, non-nutritious foods. In fact, if your snacking spend is a little high, it might be time to evaluate your eating.
The truth is, we all want to eat healthier – but if you're already on a tight budget it's easy to gravitate towards food that's cheap, cheerful and often highly-processed! For example, that frozen pizza and garlic bread might feed the family for low cost, but they're not going to be giving our body what it needs. That morning ritual of a coffee and cheese toastie may seem like a cheap and harmless purchase, and in moderation, they're fine. But over time, both the cost and the calories can add up.
If you're looking to keep your healthy eating spend as low as possible, there are a few things you can consider.
Buy seasonal fruit that's generally more affordable
Look for options that last if you're prone to wastage. Carrots and bananas are going to stay fresher longer than strawberries and cucumbers
Extend your meals by adding beans to mince dishes
Include 'older' vegetables in your soups.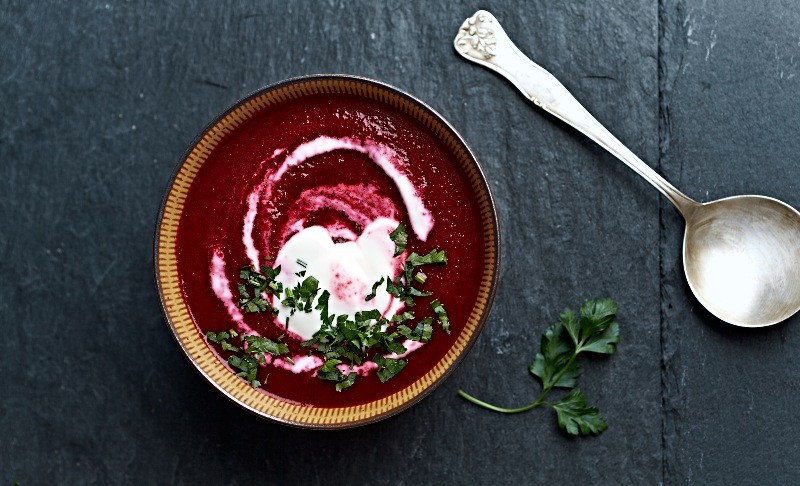 These are just a few things you can do today that could make a huge difference to the longevity of your groceries – and how far your grocery dollars can go.
"Meal prepping for the week ahead can help save you money because you're less likely to make expensive impulse purchases."
7 ways to eat well on a budget – with tasty results!
Shopping on a budget doesn't necessarily mean you need to deprive yourself of healthy, delicious meal ingredients.
We've put together a quick guide to help you next time you're traipsing up and down that supermarket aisle searching for bargains.
1. Make a plan and shop from your pantry and freezer first
Planning and meal prepping can help save you money because you're less likely to make expensive impulse purchases that inevitably add up. You're more likely to use what you buy and what you already have on hand.
And if you've made a dinner plan (plus a few lunches and breakfasts) for the week, you'll cook at home more and resist those pricey takeaway options when you come home late.
It doesn't have to be complex, but having a few recipes written down and then shopping for those ingredients is a great strategy to help you save money at the store. It might take a little more effort… what can you do with that box of pasta or bag of broccoli languishing in your freezer? But even these basic ingredients can be fantastic building blocks for a meal.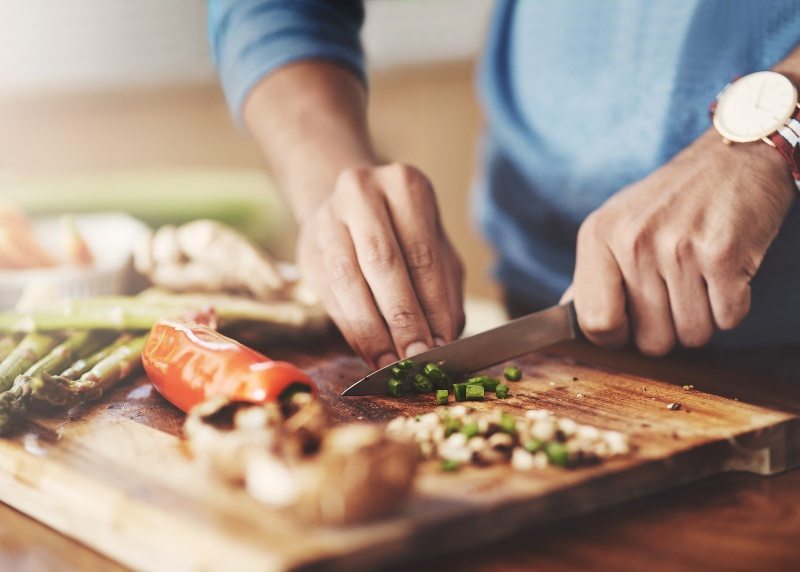 2. Be on the look-out for supermarket sales
Some of us are already adept at looking through the weekly 'supermarket specials' flyers. But if that's not something you generally do, it's an excellent money-saving habit to get into! And it's never too late to start. Most supermarkets offer regular discounts throughout the week. And the savings can really add up!
If you shop online, try using a grocery delivery or 'click and collect' service. You can also add virtual coupons to your order or filter your product selection so you can see what the online specials are.
Top tip:
Look at what's on sale first, then add some of these foods into your meal plan for the week. It's a smart way to avoid 'over-buying' when things are on sale.
"Keep an eye on those supermarket sales flyers for quick, money-saving bargains like nutritious frozen berries in bulk-bags."
3. Buy frozen canned goods, fruits and vegetables
Fresh fruits, berries, and vegetables are usually in season for only a few months a year – and that's why they can be quite expensive. But snap-frozen produce is a terrific budget buy – and just as nutritious. What's more, frozen blueberries and beans are available all year and are usually sold in large bags.
Frozen produce is perfect for:
Last minute meal ingredients
Delicious smoothies
Toppings for oatmeal or yoghurt.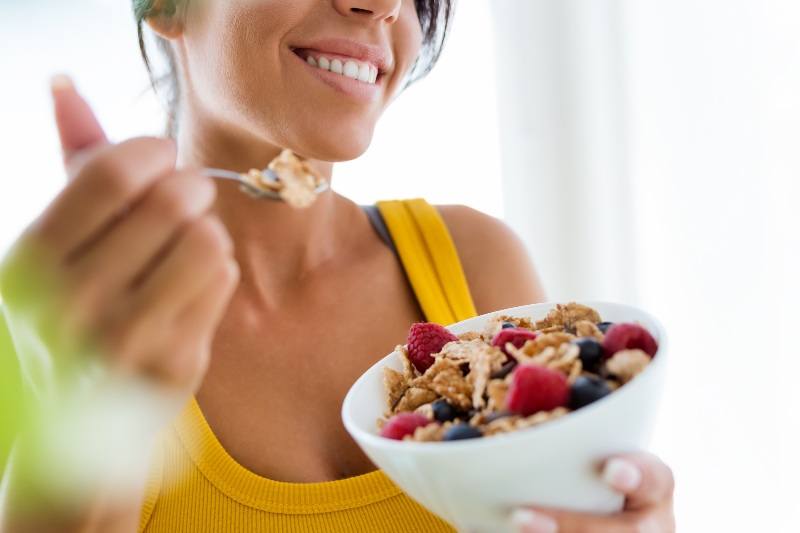 You also benefit from only using what you need. The rest will be kept safe from spoiling in your freezer. After all, food waste costs Aussie households $2,000 to $2,500 per year. Because we're throwing away one in five bags of groceries! That's a whopping saving you could make with a little bit of sustained focus on avoiding food waste. The Nutrition Australia 'tryfor5' website has a wealth of information on how to shop, store and use your food in clever ways to help cut down on throwing so much of it in the bin!
Top tip: Choosing the 'imperfect' or 'ugly' veggies can save you money! Supermarkets often bag these up and make them cheaper, but they're still just as nutritious and tasty on the inside.
4. Take a fresh look at your protein – and save
Protein-rich foods like meat, poultry and seafood tend to be some of the more expensive foods on our plates. But there are ways you can still enjoy some smart savings without giving up meat.
Choosing less expensive cuts or ground meats, top round steaks, or chicken thighs (vs. breasts) are ideal for reducing your grocery bills. You can also use your freezer space to stock up on your favourite meat when it's on sale.
Blend meat with veggies and grains for stir-fries, burgers or casseroles.
Add a few plant-based proteins like beans and tofu to meals.
With proteins, it doesn't have to be all or nothing. Even the little changes and choices can help you save over time.
5. Check unit prices
It pays (literally!) to know what a unit price is. You'll find this figure on the shelf next to the price for the item which allows you to better compare sizes and different brands.
For instance, if you go through cereal every week, it might make sense to buy the bigger box even if it costs more at the time. But in the long run, it'll be a cheaper option for you than buying the smaller box. Unit prices show you the cost based on weight, and smaller sizes generally cost more.
"Choosing less expensive cuts or ground meats and chicken thighs are great ways to reduce your grocery bills."
6. Switch your store
It's true. Many of us are loyal to our local grocery store but switching it up can help you save more than you may think. Depending on sales, you may want to keep your options open when it's time for your next grocery shop.
What's more, some supermarkets only stock certain foods for less. Stores like ALDI have developed loyal followings for their low prices. In fact, even dollar stores will have some grocery staples at great prices.
Of course, we can't always choose where to shop because of where we may live and how easy it is to access food. But if you can select a different store even once a month, you may be able to save some money in the long term.
7. Don't forget the 'filler foods'!
Filler foods can be added to a meal to stretch the dish – and your dollars! Typically, filler foods are less expensive foods like cabbage and onions but can do a great job of 'stretching' the meal so you can use less of the expensive ingredients like meat.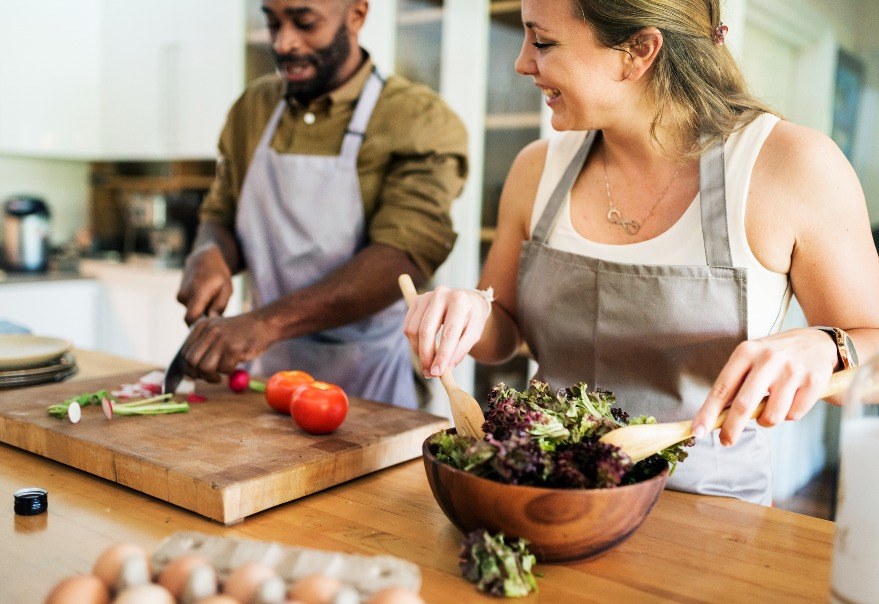 When you're doing your weekly meal prep, look for fillers like:
cabbage and shredded carrots, which go great with tacos!
potatoes – for baking, frying or making creamy mash
spinach, when added to your pasta will give you more nutrients
lentils and grated/diced vegetables for use in spaghetti bolognese or curries
rice in quesadillas or burritos will make the meat go further – for lunch the next day!
There's a great variety of filler foods at your local supermarket. All you need to do is think about what you can add to a meal that will stretch it further – and see where it takes you!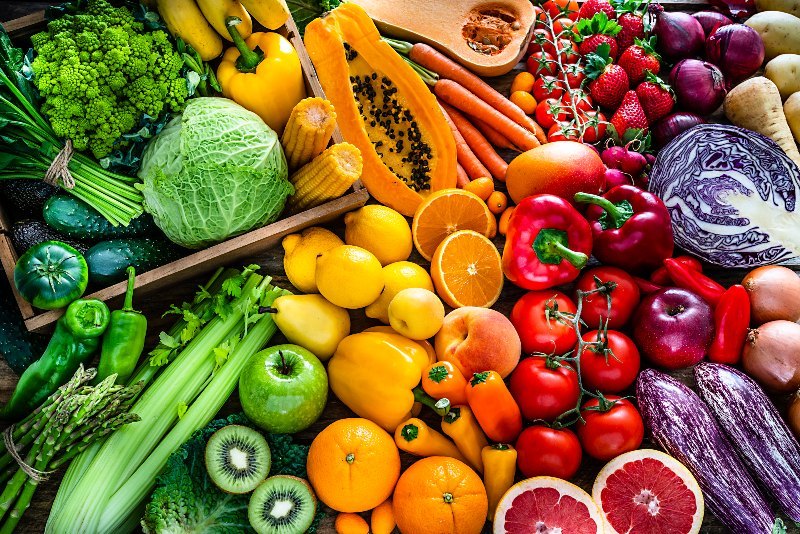 Save money and stay on budget with meal prep and clever shopping!
Eating healthy with the freshest ingredients, fruits, vegetables and meats can be as easy as you want it to be.
From planning your week's meals ahead of time, and staying up to date with supermarket sales, to shopping for seasonally available fruit, you're on the way to enjoying nutritious meals every day without blowing your budget.
And you can always treat yourself to that morning coffee and cheese toastie every now and then!

All information contained in this article is intended for general information purposes only. The information provided should not be relied upon as medical advice and does not supersede or replace a consultation with a suitably qualified healthcare professional.
Sources
https://www.cbhs.com.au/mind-and-body/blog/a-guide-to-learning-to-love-cooking
https://www.cbhs.com.au/mind-and-body/blog/how-to-master-meal-prep-enjoy-tasty-meals-and-save-money
https://www.cbhs.com.au/mind-and-body/blog/the-top-10-nutrition-tips-backed-by-science
https://www.cbhs.com.au/mind-and-body/blog/curb-your-cravings-how-to-resist-those-snack-temptations
https://www.cbhs.com.au/mind-and-body/blog/healthier-takeaway-options-what-to-eat-on-the-go
Health and wellbeing
programs & support
You Belong to More with CBHS Hospital cover:
Greater choice over your health options including who treats you
Get care at home with Hospital Substitute Treatment program
Free health and wellbeing programs to support your health challenges
Live your healthiest, happiest life with CBHS Extras cover:
Benefits for proactive health checks e.g. bone density tests, eye screenings
Keep up your care with telehealth and digital options
Save on dental and optical with CBHS Choice Network providers