At CBHS we help you manage your health challenges. We believe in offering you the services, support and tools you need to live your best life.
Our Better Living Programs are available to support eligible members towards a healthier lifestyle. Each Better Living Program is subject to its own eligibility criteria.
Contact us for more information and to confirm your eligibility for a program.
Improve your energy and vitality with the Five Tibetan Rites yoga sequence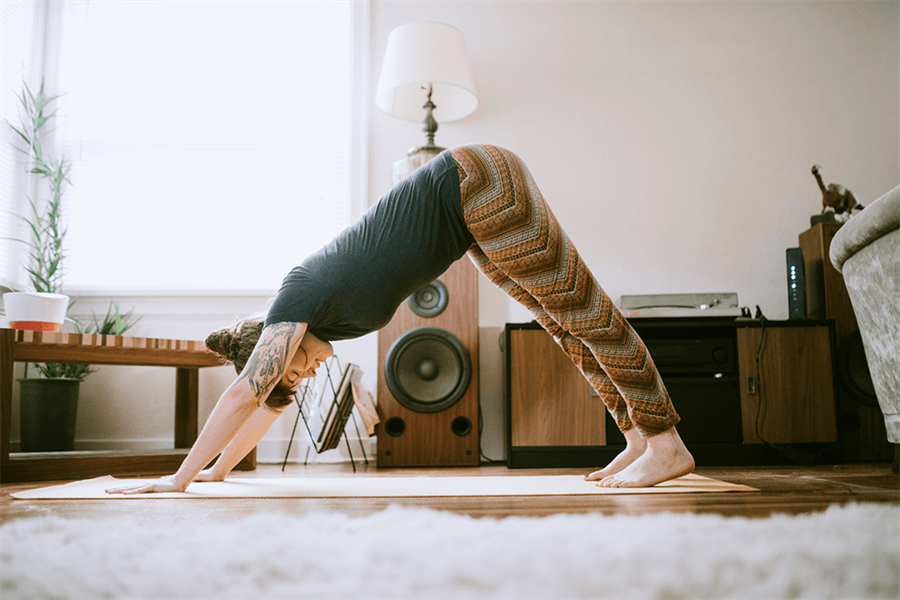 The Five Tibetan Rites is a modified yoga sequence that is believed to help you feel revived, energised as well as increase your vitality.
Tibetan monks adapted the program from India's Hatha yoga practice in the 11th or 12th century, before introducing it to Western society. The ancient Tibetans claimed the sequence helped them to experience vibrant health, rejuvenation, and youthfulness.
The program is a sequence of five low-impact poses that can be built up gradually.
The potential benefits include:
improved physical strength
endurance and vigor
an enhanced sense of wellbeing and harmony
enhanced vitality and energy.
Tibetan monks combine their daily yoga practice with a simple, healthy diet and regular meditation for optimum health benefits.
More about yoga
Yoga is an ancient practice that unites the body, mind and spirit through held posture, physical movement, breathing exercises and meditation. In some ways, it was the earliest form of what we now call mindfulness.
There are many different styles of yoga, some more vigorous than others, but most yoga is safe, gentle and can be performed by people of all ages. Yoga teachers recommend you only ever go as far as your body is comfortable going. There are even chair-based classes for people with restricted mobility.
Research into the mental and physical health benefits of yoga is ongoing, but it can have a positive effect on:
chronic disease management, including cancer, heart disease and multiple sclerosis
improving mental/emotional health
stress relief
strength and flexibility
lower back and neck pain
weight loss
menopause symptoms
quitting smoking.
Did you know?
Mindfulness can also be applied to the way you enjoy a meal. It's simply about slowing the pace of everything down so you are completely present in the moment and able to savour every single mouthful.
"The Five Tibetan Rites are made up of five low-impact poses that can be built up gradually."
Background and benefits to the Five Tibetan Rites
'The Five Rites' are considered to be ancient wisdom and believed to support health and wellbeing by optimising the seven energy systems the Hindus call chakras.
Chakra is a Sanskrit word meaning 'wheel' or 'disk', referring to the spinning energy centres that are believed to govern the seven glands of the endocrine system. These are thought to help regulate hormonal function, including the process of ageing.
The first chakra is at the base of the spine, the second in the lower abdomen, the third above the navel, the fourth at the heart, the fifth at the throat, sixth between the eyebrows and the seventh at the crown of the head.
In a healthy body, these energy centres are said to spin clockwise at the same rate to help prana (energy) to flow effortlessly through the endocrine system. If one or more of these chakras slow down, it's believed that the flow of vital energy becomes blocked and results in a less than optimal functioning state.
Practitioners of the Five Tibetan Rites believe that these simple exercises will help these energy centres to spin normally again, to regain energy and vitality.
The five exercises in the Five Tibetan Rites program are completed in a particular sequence. When starting out, you will perform each exercise for 1-3 repetitions, slowly working up to 21 repetitions each. There are modified and advanced options depending on your level of skill and experience:
RITE 1: Rotation
RITE 2: Supine to upward leg lift
RITE 3: Camel pose
RITE 4: Staff to tabletop pose
RITE 5: Upward facing to downward facing dog flow
"Practice this sequence of poses regularly for renewed vitality, energy and flexibility."
Before you begin the Five Tibetan Rites program, please be aware:
You should never experience pain when completing these movements. Please stop if you do and seek guidance from a health professional.
If you are relatively healthy and fit, start with three repetitions of each exercise.
Do only what you are comfortable doing. This may mean only doing one repetition of each exercise in the first week.
Try the Five Tibetan Rites in combination with our Get Stretchy recorded webinar to help alleviate stiffness and tension.
When you progress to completing the full 21 repetitions, you must not go higher than this, as this is said to have a negative effect.
If on certain days, you are limited by time try to complete just three repetitions of each exercise.
A nutritious diet is essential when completing this program. Click here for a great range of healthy recipe ideas..
The Five Tibetan Rites detox symptoms
The Five Tibetan Rites is a movement routine that is said to decrease your body's toxins and increase your oxygen levels. You may experience some minor detox symptoms with this sequence of poses.
These can include the following:
mild headaches
sore joints
fatigue while your body adjusts
runny nose as your sinuses clear
mood changes.
You may not experience any of these detox symptoms at all, but it's always best to begin this practice slowly with just three repetitions in your first week, adding two more each week until you're completing 21 repetitions of each pose daily. If you're starting a new movement routine from scratch, or are concerned by any of the Five Tibetan Rites detox symptoms, it's best to check in with your GP.
Practicing the Five Tibetan Rites for hair growth and weight loss
In essence, the Five Tibetan Rites is believed to balance your chakras which can help balance other areas of your health. With regular practice, people have reported different benefits.
The benefits are often said to include:
hair regrowth and revitalisation
weight loss
improved sleep patterns
increased energy.
Can the Five Tibetan Rites really stimulate hair regrowth?
Although some devotees may swear the Five Rites regime worked for them, there's no scientific evidence that it can.
What about weight loss and the Five Rites?
Sure, this is entirely possible. Like any movement routine, when combined with a nutritious diet, you may notice weight loss as a benefit. However, if this is why you're doing the Five Tibetan Rites, you'll need to make sure that your diet and exercise routines are working together to help you achieve your weight loss goal.
A GP, personal trainer, or dietitian can help advise you on a nutrition and exercise plan to help you reach your goals. This plan may include practicing the Five Tibetan Rites daily!
You can find more details about how to achieve a healthy weight over on our weight management hub.
Ultimately, the Five Tibetan Rites will impact people in different, positive ways.
"One complete session of five poses can take up to 15 minutes. Pace yourself to enjoy the full benefits."
Add the Five Tibetan Rites to your day and feel the difference
The ancient art of yoga is believed to improve your general sense of mental and physical wellbeing. It's a powerful way to slow down and feel revived as you move through a busy day. And when you modify this practice to include the Five Tibetan Rites, you may see a positive difference in the way you move, feel, eat, and even how you fall asleep at night.
With regular practice of 'the five rites', you can give your body, mind and spirit a renewed sense of vitality, energy and strength.
All information contained in this article is intended for general information purposes only. The information provided should not be relied upon as medical advice and does not supersede or replace a consultation with a suitably qualified healthcare professional.
Sources:
How to slow down and top up your health and wellbeing (cbhs.com.au)
How to always eat healthy and feel great (cbhs.com.au)
Embracing the natural flow of life with meditation (cbhs.com.au)
Food for thought: how to be mindful with every meal you enjoy (cbhs.com.au)
https://www.healthline.com/health/5-tibetan-rites#what-they-are
Yoga for beginners | healthdirect
Weight management (cbhs.com.au)
Health and wellbeing
programs & support
You Belong to More with CBHS Hospital cover:
Greater choice over your health options including who treats you
Get care at home with Hospital Substitute Treatment program
Free health and wellbeing programs to support your health challenges
Live your healthiest, happiest life with CBHS Extras cover:
Benefits for proactive health checks e.g. bone density tests, eye screenings
Keep up your care with telehealth and digital options
Save on dental and optical with CBHS Choice Network providers