At CBHS we help you manage your health challenges. We believe in offering you the services, support and tools you need to live your best life.
Our Better Living Programs are available to support eligible members towards a healthier lifestyle. Each Better Living Program is subject to its own eligibility criteria.
Contact us for more information and to confirm your eligibility for a program.
How to turn snack-time into a mindful moment…
Can you remember what you ate a few hours ago? More importantly, can you recall the flavours, the textures, the taste – and how the food made you feel? If you're struggling to describe your most recent meal in detail, that's normal! Perhaps you were busy with other tasks − work, driving, looking after the children or scrolling through a newsfeed on your smartphone.
The truth is, we live such hectic lives, making the time to stop and really savour our meals – even snacks – is almost seen as a luxury. Who has time for mindful eating? And is it even necessary?
What is mindful eating?
Mindful eating is the practice of being completely present when you're eating a meal. It's about keeping your focus on the present so that you can tune into what you are sensing and experiencing. You pay attention to every bite, every flavour that bursts in your mouth.
Mindfulness during a meal is also a great skill to have because it can help you 'break free' from any unsustainable food or diet rules that promote an unhealthy relationship with eating – and enjoy mealtimes.
Applying mindfulness to mealtimes can help you gain control over your eating and transform your relationship with food.
"Mindful eating, without distractions, helps you listen to your body and its true, physical hunger cues – so you're less likely to over-eat."
A word on mealtimes and your mindset
Taking a more mindful approach to eating, can help you change the way you respond to food not only physically but emotionally too.
And it begins with shifting your mindset in the following ways:
Be aware of the positive, nourishing opportunities of preparing – and enjoying your food.
Select foods that not only taste good – they do good!
Use all your senses to discover, savour and taste your meal.
Be wary of 'emotional eating' when you're feeling stressed or bored.
When is a good time practice mindful eating?
If you're having a particularly busy day, or you're experiencing a challenging moment or two, don't be tempted to 'eat the stress away'.
This is the time when you really need to slow down, take stock of your feelings and focus on your body. It's about really paying attention to how your body is feeling and responding to the food you consume.
You can take a mindful eating break while you are:
Snacking at your desk
Sitting in the park on your lunch break.
Mindful eating with snack food
While you can practice this meditative way of enjoying your food with large meals like dinner, you can also reap the calming, nourishing benefits during snack-time. In fact, you can use a raisin or another small textured snack like a pistachio nut or even a carrot stick.
The ideal choice for mindful eating practice is something nutritious, but you can apply it to almost anything.
"You can take a mindful snack break at your desk, or when you're enjoying some fresh air in the park during lunch, on a sunny day."
8 ways to savour a snack like a raisin, mindfully
Allow yourself some time to really benefit from this slow, multi-sensory exploration of the humble raisin. You may be surprised by the results!
1. Hold
First, take the raisin and hold it in the palm of your hand or in between your finger and thumb.
2. See
Take your time to really focus on the raisin. Give it your full attention. Let your eyes explore every part of it, examining the highlights where the light shines, the darker hollows, the folds and the ridges.
3. Touch
Turn the raisin over between your fingers, exploring its texture. To heighten this experience, try closing your eyes.
4. Smell
Hold the raisin beneath your nose. With each inhalation, take in any aroma that may arise. As you do, notice anything happening in your stomach or mouth.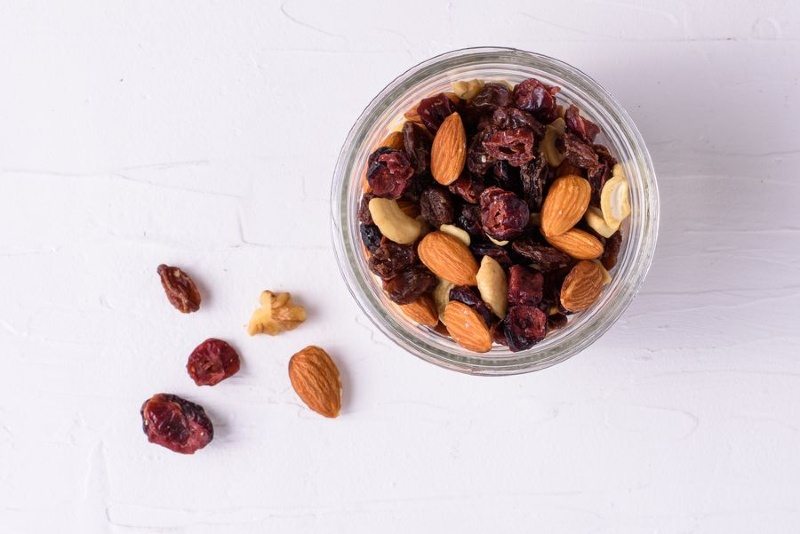 5. Place
Slowly bring the raisin up to your lips. Gently place it in your mouth without chewing. Notice how it feels in your mouth.
6. Taste
Prepare to chew the raisin. Notice how and where it needs to be for chewing. Very consciously, take one or two bites into the raisin and notice what happens as the flavours fill your mouth. Without swallowing yet, notice the sensations of the taste and texture of the raisin, paying close attention to any changes.
7. Swallow
When you feel ready to swallow the raisin, see if you can first detect the intention to swallow before you go ahead and do so.
8. Follow
This may feel a little strange at first, but see if you can feel what's left of the raisin in your stomach and sense how your body is feeling as a whole after the exercise.
How to slow down and savour your food – and not be tempted to rush!
To enjoy the true benefits of mindful eating, you should allow yourself the time to be present with your food.
Here are a few things you can do to focus on your snacks – and reap the rewards of this mindful practice.
Take a few, regular snack breaks during the day
Before you reach for that packet of sultanas, ask yourself, am I hungry?
Use a beautiful dish or 'special occasion' plate for your snacks.
Don't eat when you're on the move – or standing!
Take three, deep breaths before you begin your snack.
And finally, enjoy your snack – whether it's a sweet banana or slice of sourdough with peanut butter, take time to savour every morsel. If you don't relish the experience and the sensation of eating, you may never be satisfied.
"Pace your snacks during the day and always choose healthy treats like a piece of fruit or protein ball."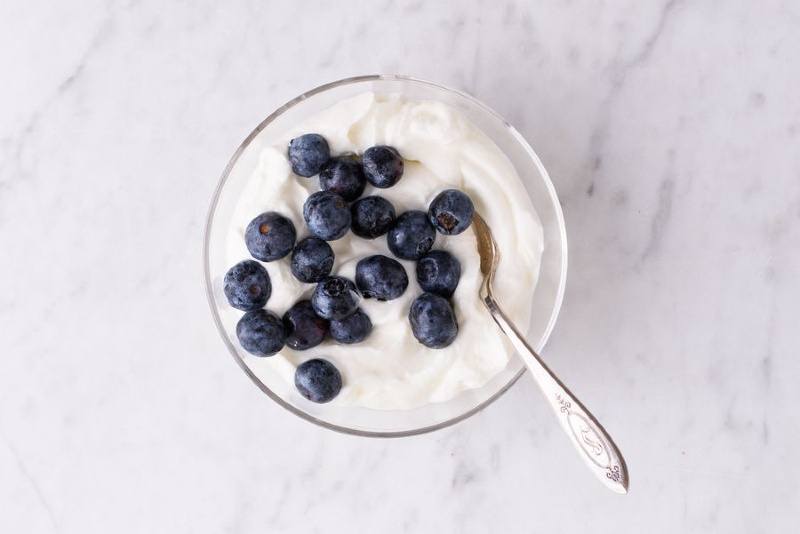 Enjoy the benefits of eating healthy snacks – mindfully!
It may not seem like it but taking the time to eat your snacks without distractions or rushing, can potentially transform your relationship with food. You'll have greater focus on the flavours you're consuming and the way the meal is making your body feel. So, you're less likely to over-eat or make unhealthy food choices.
You can ease yourself gently into a mindful eating practice. To begin with, you can try eating one meal or snack mindfully once a day − or even once a week. Then, slowly and with time, you can expand your mindfulness during snack-time and other meals to perhaps twice a day.
To help kickstart your mindful eating journey, you might like to try our Seven Days of Mindful Eating activity.
This could be the start of a healthier – and happier – experience with food…

All information contained in this article is intended for general information purposes only. The information provided should not be relied upon as medical advice and does not supersede or replace a consultation with a suitably qualified healthcare professional.
Sources

https://www.cbhs.com.au/mind-and-body/blog/mindfulness-and-mindful-eating-an-activity-to-get-started
https://www.cbhs.com.au/mind-and-body/blog/break-up-with-dieting-and-still-enjoy-healthy-delicious-meals
https://www.eatingdisorders.org.au/wp-content/uploads/2019/04/EDV-Mindful-eating.pdf
Health and wellbeing
programs & support
You Belong to More with CBHS Hospital cover:
Greater choice over your health options including who treats you
Get care at home with Hospital Substitute Treatment program
Free health and wellbeing programs to support your health challenges
Live your healthiest, happiest life with CBHS Extras cover:
Benefits for proactive health checks e.g. bone density tests, eye screenings
Keep up your care with telehealth and digital options
Save on dental and optical with CBHS Choice Network providers