At CBHS we help you manage your health challenges. We believe in offering you the services, support and tools you need to live your best life.
Our Better Living Programs are available to support eligible members towards a healthier lifestyle. Each Better Living Program is subject to its own eligibility criteria.
Contact us for more information and to confirm your eligibility for a program.
Meet Dario: Riding for CBHS Group in Can4Cancer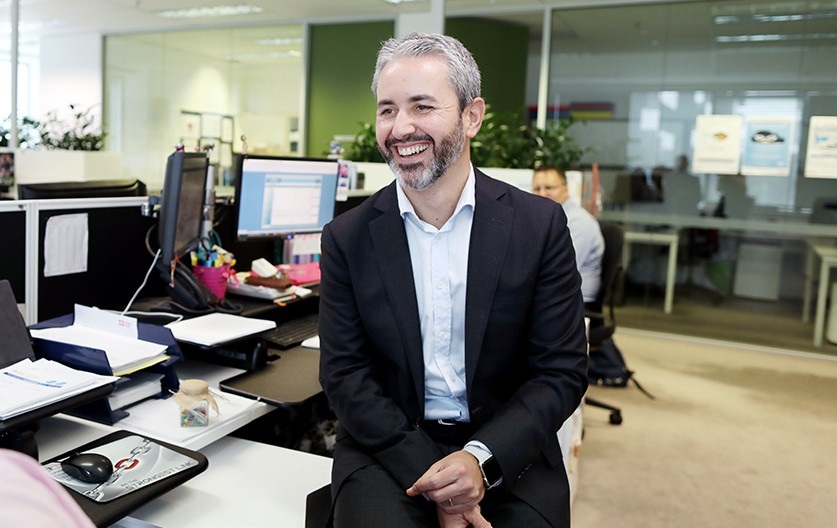 CBHS Corporate Health Fund CEO and Executive Director, Dario Molina, is representing CBHS Group to take on the challenge of the 400km+ Can4Cancer 3-day ride.
Dario will join more than 150 riders of all abilities on a return trip from Sydney via Bowral and Kiama, to raise vital funds for cancer cures. Along the way, the team will visit local primary schools to spread the message of cancer prevention.
For Dario, finding a cure for cancer is a mission that's very close to home.
"My mother passed away when I was three years of age. My aunt took on board the role of my mother and dedicated her life to my siblings and me. Three years ago, I lost my dear aunt to brain cancer.
Seeing such a strong lady debilitated by such a horrific disease was emotionally excruciating for us.
I'm riding in her memory and to help find a cure so that others do not suffer as she did," says Dario of his decision to ride this year.
Dario has a good baseline when it comes to training, as he enjoys cycling as a hobby. However, he acknowledges that some of the gruelling hills in the NSW South Coast area will be a challenge compared to his usual flat cycling routes!
We wish Dario luck as he begins to ramp up his training schedule. Follow his journey and meet more of our Can4Cancer participants on CBHS Health Facebook.
What is Can4Cancer all about?
Can4Cancer is CommBank's community initiative with Tour de Cure that raises vital funds for cancer research and support for people with cancer. CBHS Group is the exclusive Wellbeing Partner for Can4Cancer in 2019.
In September and October, we'll be supporting the ride as well as 3,000+ CommBank staff to complete 21km walks across six capital cities. Alongside Dario, we hope to have a great turnout of CBHS staff walking and fundraising in the events too!
CBHS is also aiming to raise $25,000 towards life-changing research into breast, brain, pancreatic and prostate cancer. You can donate towards our efforts here.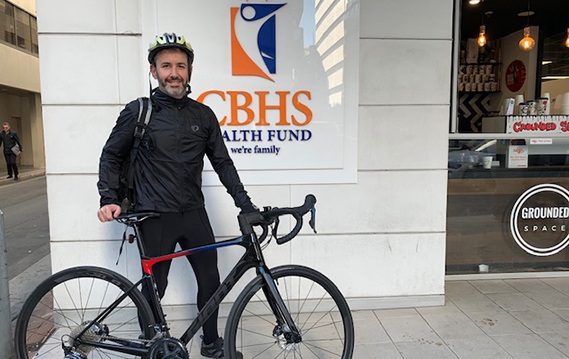 Where do the funds go?
Can4Cancer in partnership with Tour de Cure funds key research projects that will make important breakthroughs in cancer prevention and cures. It has already made 29 important breakthroughs, with more to come!
More information
Read full details on CBHS's partnership with Commbank's Can4Cancer
Check out our tips and tricks on how to lead a cancer-smart lifestyle as well as ensure that your health and wellness is in top shape.
Health and wellbeing
programs & support
You Belong to More with CBHS Hospital cover:
Greater choice over your health options including who treats you
Get care at home with Hospital Substitute Treatment program
Free health and wellbeing programs to support your health challenges
Live your healthiest, happiest life with CBHS Extras cover:
Benefits for proactive health checks e.g. bone density tests, eye screenings
Keep up your care with telehealth and digital options
Save on dental and optical with CBHS Choice Network providers