At CBHS we help you manage your health challenges. We believe in offering you the services, support and tools you need to live your best life.
Our Better Living Programs are available to support eligible members towards a healthier lifestyle. Each Better Living Program is subject to its own eligibility criteria.
Contact us for more information and to confirm your eligibility for a program.
Member Insider: Why it's worth reviewing your private health insurance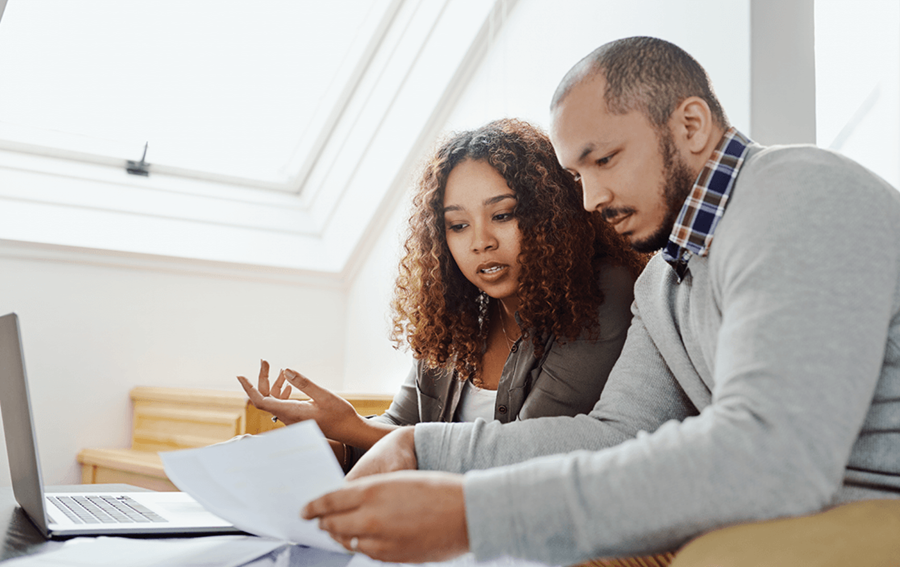 Do you 'set and forget' your health insurance cover? That may not be the best idea. You could end up over-insured or underinsured, and either could be a costly mistake.
Take a moment to review your insurance every year and you'll know if your cover is still appropriate. You can also find out if there are any savings to be made.
Hospital and Extras
There are four tiers of private hospital insurance: Gold, Silver, Bronze and Basic. They cover you for in-hospital treatment and surgery, and all funds have to offer a minimum standard of clinical categories in each tier. Put simply, Gold offers the most comprehensive coverage, Basic offers the least. Funds also have the option of adding Plus to the cover, which then includes one or more additional clinical categories above the minimum standard and means not all policies are equal. Our Basic, Bronze and Silver policies are all 'Plus' policies and Gold is our top cover anyway.
Extras can be taken separately, and they can also be bundled into what's called packaged cover, which includes Hospital and Extras. It's worth checking how you can get the most out of your Extras.
How do you know if you've got the right cover?
Answering some of the questions we've set out below can guide your choice when it comes to health insurance. The answers are likely to change as you go through life, which is why reviewing your cover is so important.
Use your answers to see if your current cover is still appropriate, and if you can't face the prospect of wading through policy options online, give us a call on 1300 654 123. We can talk you through the most suitable options.
What matters to you?
Knowing who you are and what matters to you can guide your choice.
Peace of mind
If you don't want to take risk and you want complete peace of mind, you'll probably want top cover. Our Prestige package is our most comprehensive combined policy, covering Hospital and Extras or enjoy the flexibility of combining our Comprehensive Hospital and Top Extras policies.
Tax efficiency
If tax efficiency is your goal and you're motivated by avoiding tax and levies, you could be tempted to take out the most basic policy. But here's what might surprise you. On the most basic Hospital policy you could still find yourself stuck on a public hospital waiting list for elective surgery. So, you might want to think about stepping up a notch to our KickStart package. Yes, it will cost a bit more, but you'll avoid long waiting lists if the unexpected happens. And we all know, the unexpected does happen.
Family planning
If you're thinking of starting a family over the next year or two, be sure to check that your cover includes pregnancy and birth before you start trying to fall pregnant. All pregnancy-related services have a 12-month waiting period, so if you're lucky enough to fall pregnant straight away and you haven't upgraded your policy, you won't be covered for the birth or any admissions as a private patient in a private hospital for any pregnancy and birth related services.
Have your circumstances changed?
Have you finished growing your family? If not, could pregnancy and birth cover be handy? If you have happily coupled up since taking out health cover, have you considered adding your partner to your policy? Conversely, you may have downgraded your cover in the past for various reasons, but how long ago was that? Is that cover still appropriate for your needs now? It's worth checking.
What's your family history?
Do you have a family history of health problems? That could raise your health risk and make certain Hospital policies less suitable for you. You can talk to our Member Care consultants in complete confidence on 1300 654 123. And rest assured, having an existing or previous health condition doesn't preclude you from holding health insurance here in Australia.
How old are you now?
As we age, our health story changes, so it's important to make sure your cover is still appropriate for your needs today. Chronic health conditions like osteoarthritis and heart conditions are more likely to develop with age. You don't want to develop cataracts or visit your cardiologist and find out afterwards that you're not covered privately and get placed on a public waiting list. Active Hospital ( Silver Plus) might be better for you than Limited Hospital (Bronze Plus), and remember joint replacements are only covered on our Gold tier products.
What does the future hold?
None of us can see into the future, but we can take an educated guess and evaluate the likelihood of our health needs changing. Are your children reaching an age where they might need braces? Could that night-time tingle in your hand turn out to be carpel tunnel syndrome? Have you gradually developed a chronic health condition? Is that nagging pain in your knee an indication that you might need surgery one day? Will you need to have your wisdom teeth taken out any time soon? Make sure your policy covers you for the unexpected and the probable and check any waiting periods you'll need to serve if you decide to upgrade.
Excess or co-payment?
Like any insurance, you can agree to an excess to reduce your regular payments, but it will mean you pay a nominated amount to the hospital if you use the insurance. Most health funds give you the option of taking an excess. This lowers your premiums and means you could pay up to the first $750 of any hospital bill out of your own pocket.
At CBHS, we offer you the option of an excess or a daily co-payment, which also reduces your premiums. Advances in modern medicine make daily co-payments very attractive. Here's why. Say you're admitted to hospital for a hip replacement. With our Rehab In The Home program you could be in and out of hospital in three days, so your total co-payment could be as low as $210. That's a lot less than the $750 you could pay with an excess. (We used an actual example of an 85-year-old member for that three-day hip operation scenario.)
What about Extras – are you using them?
Firstly, if you've got Extras and you're not using them, why not? Prevention is always better than cure when it comes to health, and Extras are designed to encourage healthier living.
Extras are one example of insurance that you can use even if you don't have a health problem. Your limits are reset every year, so why not use them?
Anyone who spends time at a desk knows the value of massage and physio. There are Extras benefits towards health management programs that can help you lose weight, stress less, exercise more and quit unhealthy habits like smoking. Regular check-ups on dental are also covered, and those check-ups can identify issues before they develop into painful problems. A new pair of glasses is always welcome, and what about rebates on chiro sessions or podiatry?
Our top Extras tip is to choose a Choice Network provider for your dental and optical needs.
You can get a fully covered dental checkup and clean if you go to a Choice Network Dentist. Similarly, you can get a pair of frames and glasses with no out-of-pocket from our Choice Network Optical providers. Of course, this is subject to your level of cover and overall limits.

It's your choice
"At the end of the day, you can pick and choose when it comes to health insurance, and none of us has a crystal ball that allows us to see into the future," says CBHS Corporate Partnership Manager Amanda Ritchie. 'The best thing you can do is have an honest conversation with us about what's important to you, then we can help you find out if you're on the right cover.
"We're not afraid to recommend a downgrade if that's the best option for you," Amanda adds. "We always want to do the right thing by members, because your health and happiness is at the heart of everything we do."
Take a moment to review your cover and call us on 1300 654 123 if you need help doing that. And thanks to Amanda Ritchie for some great tips on how to review your health cover - and how to save a few dollars along the way!
All information contained in this article is intended for general information purposes only. The information provided should not be relied upon as medical advice and does not supersede or replace a consultation with a suitably qualified healthcare professional.
Health and wellbeing
programs & support
You Belong to More with CBHS Hospital cover:
Greater choice over your health options including who treats you
Get care at home with Hospital Substitute Treatment program
Free health and wellbeing programs to support your health challenges
Live your healthiest, happiest life with CBHS Extras cover:
Benefits for proactive health checks e.g. bone density tests, eye screenings
Keep up your care with telehealth and digital options
Save on dental and optical with CBHS Choice Network providers