At CBHS we help you manage your health challenges. We believe in offering you the services, support and tools you need to live your best life.
Our Better Living Programs are available to support eligible members towards a healthier lifestyle. Each Better Living Program is subject to its own eligibility criteria.
Contact us for more information and to confirm your eligibility for a program.
What's your body age and how can you change it?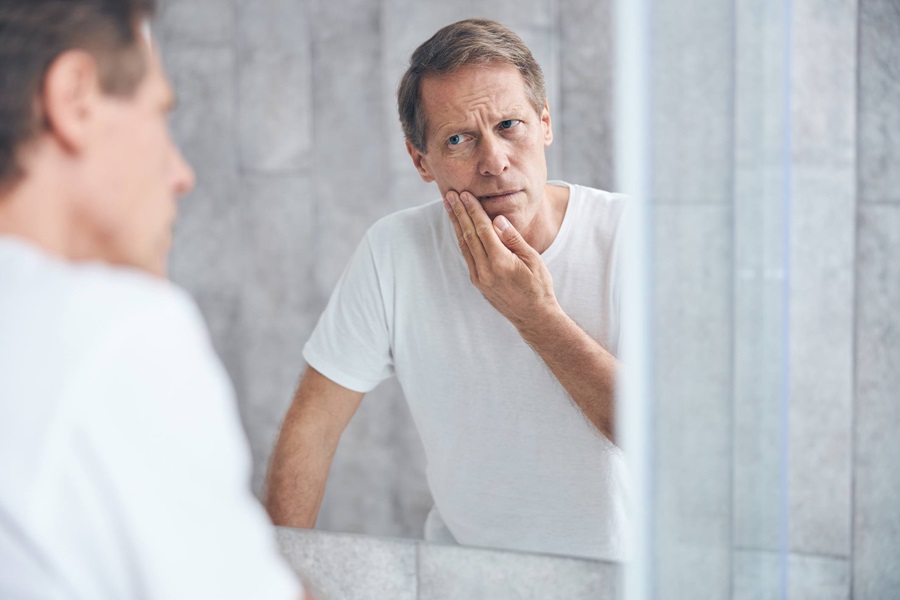 The candles on your birthday cake only tell one part of the story that is your age – your chronological age. Measured by date and time, your chronological age is simply looking at how long you've existed.
But there's another way to look at your age, one that looks at how you live, eat, and exercise, to determine how youthful or aged you are biologically: your body age.
What is body age and how is it measured?
Body age is a comparison lifestyle measurement between you and your surrounding population. Tests for body age will generally take into account your diet, exercise, drinking and smoking patterns, with some going as far to ask about pet ownership and social health.
These tests might measure you against a general surrounding population (how you compare to everyone else) or a healthy sample of your surrounding population (how healthy you are compared to the healthy population).
Needless to say, the higher the score is compared to your chronological age, the bigger the opportunity for improvement.
How to calculate my body age?
If you're keen to dig deeper into your body health, let's do this! There are a few trusted online calculators you can try out, to calculate your 'real' body age.
How can I lower my body age?
If you've taken a test and found that you're more octogenarian than millennial, you might want to embark on a body age readjustment journey.
Here are the simplest ways to start lowering your body age:
Eat healthier
A better diet can reduce your bad cholesterol, decrease blood pressure, improve cognitive function and help you feel better. In turn, this can help decrease your biological age!
Fresh fruit, fresh vegetables, fresh (non-processed) meats, good fats (like those found in walnuts and macadamias) – these are the basics of a healthy diet. Excluding the foods you don't need, like sugary snacks, and increasing the nutrients you do, like those found in vegetables, will make for a cleaner, healthier diet.
It's easy to start making positive changes in your diet. We have plenty of nourishing and healthy recipes over on our healthy recipe guide. Check it out, for nutritionist-approved breakfast, lunch and dinner ideas.
Exercise regularly
Even though you might not be as flexible, fast or strong as you once were, exercising still has a host of health benefits. It strengthens muscles, bones, increases the body's ability to hold and transport oxygen, and can improve mood and lower risks of depression and anxiety.
How much exercise do I need to help decrease my biological age?
Let's start with what the Australian Government recommends:
50 to 300 minutes (2 ½ to 5 hours) of moderate intensity physical activity or 75 to 150 minutes (1 ¼ to 2 ½ hours) of vigorous intensity physical activity, or an equivalent combination of both moderate and vigorous activities, each week.
Muscle strengthening activities on at least two days each week.
If you already do this, then you deserve a gold star! To take your fitness age to the next level, you could include some HIIT in your exercise regime.
Note - It's important to see a GP or health professional if you plan to make significant changes to your fitness routine though.
Look after your mental health
Your mind's health can play a huge part in your body age, as your mental motivation and interaction with others can drastically change how you approach life and its challenges. On the surface, it may seem difficult, but there are simple ways to ensure you're taking care of the basics:
Establish or stay connected with your social circle
Whether it's your friends or family, making sure you're interacting with people you trust and love can help provide comfort, solace, and support when needed.
Get a pet (if appropriate) or hang out with someone else's
Having a pet can have a huge impact on your emotional health. Pets can provide structure, organisation, motivation to exercise and emotional support. Read our article on five ways pets improve our health and wellbeing.
Visit a counsellor, therapist or psychologist
In the same way we go to a GP or a physio for a check-up, going to a trained counsellor, therapist or psychologist can help us find answers or provide strategies to achieve better mental health.
Visit our mental health guide for programs, support and resources to help you live your healthiest, happiest life yet.
Sources:
Australia's Physical Activity and Sedentary Behaviour Guidelines - The Department of Health
Calculate your fitness level – Worldfitnesslevel.org
How old are you really? – ABC Health and Wellbeing
https://www.healthier.qld.gov.au/tools/calculator/#/tools/calculator
https://www.heartfoundation.org.au/heart-age-calculator
All information contained in this article is intended for general information purposes only. The information provided should not be relied upon as medical advice and does not supersede or replace a consultation with a suitably qualified healthcare professional.
Health and wellbeing
programs & support
You Belong to More with CBHS Hospital cover:
Greater choice over your health options including who treats you
Get care at home with Hospital Substitute Treatment program
Free health and wellbeing programs to support your health challenges
Live your healthiest, happiest life with CBHS Extras cover:
Benefits for proactive health checks e.g. bone density tests, eye screenings
Keep up your care with telehealth and digital options
Save on dental and optical with CBHS Choice Network providers