At CBHS we help you manage your health challenges. We believe in offering you the services, support and tools you need to live your best life.
Our Better Living Programs are available to support eligible members towards a healthier lifestyle. Each Better Living Program is subject to its own eligibility criteria.
Contact us for more information and to confirm your eligibility for a program.
5 new and exciting outdoor activities to try in 2023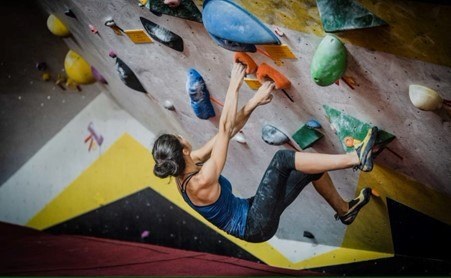 You know getting active has numerous benefits for your health, but did you know spending time in nature can also boost your health and wellbeing? This makes exercise in the great outdoors an ideal combination for smashing your health goals.
Many Australians are rediscovering their love of nature after being stuck inside for months during lockdowns, with outdoor activities soaring in popularity recently.
If you like getting your fitness fixes on the earth, in the water, or up a mountain, here are five fresh ideas you could try this year.
1. Bouldering
Love the idea of rock climbing but not the thought of heights? Bouldering could be for you. In this activity, people climb up and around low rock formations.
"Bouldering began as a way for climbers to practise techniques at a safe distance from the ground but has become a sport in its own right."
Bouldering involves solving what enthusiasts call 'problems' by using various climbing techniques. For example, traverses require you to climb horizontally from one end of a rock formation to another.
Bouldering is a type of free climbing, which means you don't need equipment like ropes and harnesses. However, many climbers use specialised climbing shoes to help them get secure footholds, and chalk to provide a better grip.
Bouldering started out as a way for mountaineers and climbers to practise specific moves at a safe distance above ground while building strength and stamina. It has grown to become a sport in its own right.
If you're looking for a total body workout, bouldering fits the bill. It can help you develop:
upper and lower body strength
core strength
cardiovascular fitness.
Bouldering can also provide a mental workout, as you need to think through how to tackle each climb. This can help to clear your mind and restore your focus.
If the thought of clambering around real rocks doesn't appeal, you can try indoor bouldering at many climbing gyms.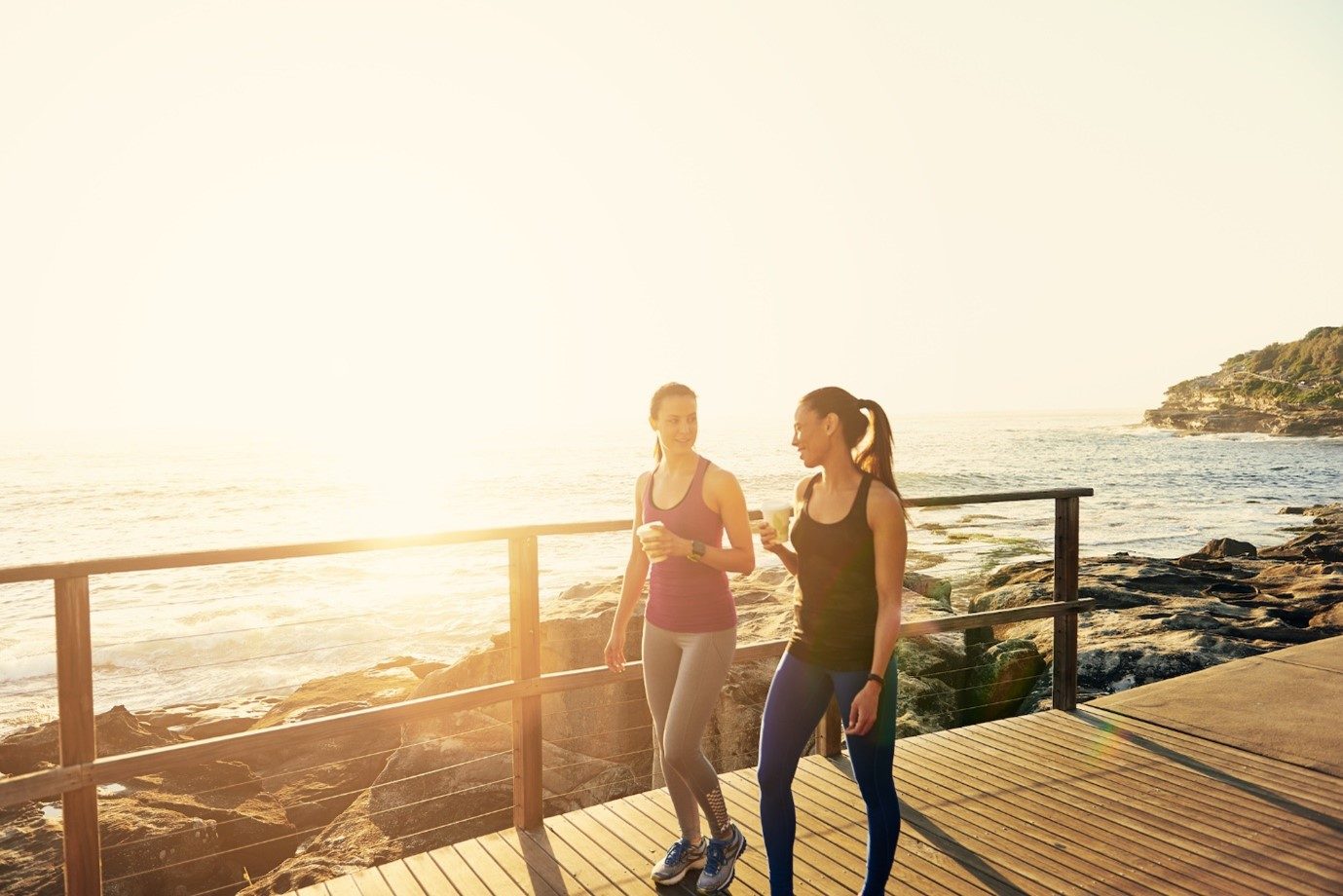 2. Coastal trekking
Do walking, sightseeing and the smell of salt spray fill your tank? You can combine all three with a coastal trek. All over Australia, you'll find opportunities to explore long stretches of coastline, including stunning sandy beaches, craggy headlands, and features with natural, historical and cultural significance.
Australian walking tracks are graded from a one to a five according to their difficulty level. Learn more about walking track grades here.
Some popular coastal walks include:
Noosa National Park, Queensland
Holidaymakers flock to Noosa for its world-famous beaches, dining and shopping. Noosa is also a haven for outdoor exercise enthusiasts.
Covering approximately 3,000 hectares, Noosa National Park has several walking tracks, including a 10.8km (return) coastal walk. It follows the shoreline from the Noosa Headland day-use area to Sunshine Beach, offering sweeping ocean vistas as you cross several headlands. Look out for the koalas frequently sighted in the trees. Between June and November, you might spot humpback whales passing by.
The walk is classed as a grade 4 track, although some sections from the day-use area are grade 1 and 3. It's suggested you allow four hours of walking time. The first 300m of the track (to The Boiling Pot) is sealed and suitable for prams and assisted wheelchair access.
Learn more about the Noosa coastal walk.
Bondi to Manly Walk, New South Wales
When a walk starts and finishes at two of Australia's most iconic surf beaches, it's got to be awesome. This 80km (one-way) walk is one of the few urban coastal walks in the world.
Along with exquisite natural scenery (you'll cover 47 beaches), the track takes in iconic Sydney landmarks including the Opera House, Sydney Harbour Bridge, Mrs Macquarie's Chair, and numerous other historic sites. Aboriginal culture and heritage also feature, with a chance to see Aboriginal carvings and shell middens.
It's classed as a grade 5 track due to its distance, and people typically complete it in four to seven days.
Learn more about the Bondi to Manly walk.
Great Ocean Walk, Victoria
Is a trip to the Great Ocean Road on your bucket list? Why not absorb more of what this epic coastal drive is famous for on foot?
Starting at Apollo Bay, you can walk the 110km (one-way) stretch in about eight days, ending up at the Twelve Apostles. Or break it up and explore different sections at your leisure.
You'll pass through Great Otway and Port Campbell National Parks, giving you the chance to experience diverse natural environments – including towering forests, coastal heathlands, rocky platforms and remote windswept beaches.
Look out for koalas, kangaroos and seals, migrating humpback and southern right whales in winter, and historic sites like Cape Otway Lighthouse and the rusting ships on Wreck Beach.
Learn more about the Great Ocean Walk.
Surf Coast Walk, Victoria
Sections of this 44km walk – which stretches from Point Impossible to Fairhaven – are suitable for wheelchair users and prams. The flat, 1.5km stint between Yellow Bluff to Point Danger, for example, passes cafes and stands of Norfolk pine trees to take in wide ranging views over Point Danger.
Learn more about the Surf Coast Walk.
Freycinet Peninsula Circuit, Tasmania
Commencing at Wineglass Bay, this 27km track takes in some of Tasmania's most captivating scenery. Enjoy the beauty of ever-changing skies and wild ocean vistas as you hike across pristine beaches and through granite mountain ranges, coastal heathlands, and forests.
Tasmania's east coast has a relatively mild climate, so brave souls could even consider a refreshing dip.
The grade 3 circuit takes two to three days, and the national parks service advise you to walk in an anti-clockwise direction from the Wineglass Bay carpark to help reduce the spread of root rot.
Learn more about the Freycinet Peninsula Circuit.
Cape to Cape Track, Western Australia
This 130km track connects two historic lighthouses at Cape Naturaliste and Cape Leeuwin. It spans the length of Leeuwin-Naturaliste National Park and overlooks Ngari Capes Marine Park, offering captivating cliff-top views. Dolphins can be spotted year-round. From June to September, you've got a good chance of spotting humpback and southern right whales, and lucky trekkers have even been known to sight a blue whale.
Along with unspoiled beaches, you'll tramp through sheltered woodlands and forests of tall karri. About midway along the track, you can cross the Margaret River mouth with care most of the year.
Experienced walkers can complete the track in five to eight days, or you can tackle smaller sections at a time.
Learn more about the Cape to Cape Track.
Turquoise Way Trail, Western Australia
Spanning the Coral Coast from the Jurien Bay Marina to the Hill River Mouth, this 14.2 kilometre (one-way) sealed track offers spectacular coastal views. It's suitable for scooters, bikes, prams and wheelchairs. The trail can be accessed at several points by vehicles and pedestrians, and passes the Jurien Bay Jetty and playground, Dobbyn Park foreshore area.
Learn more about the Turquoise Way Trail.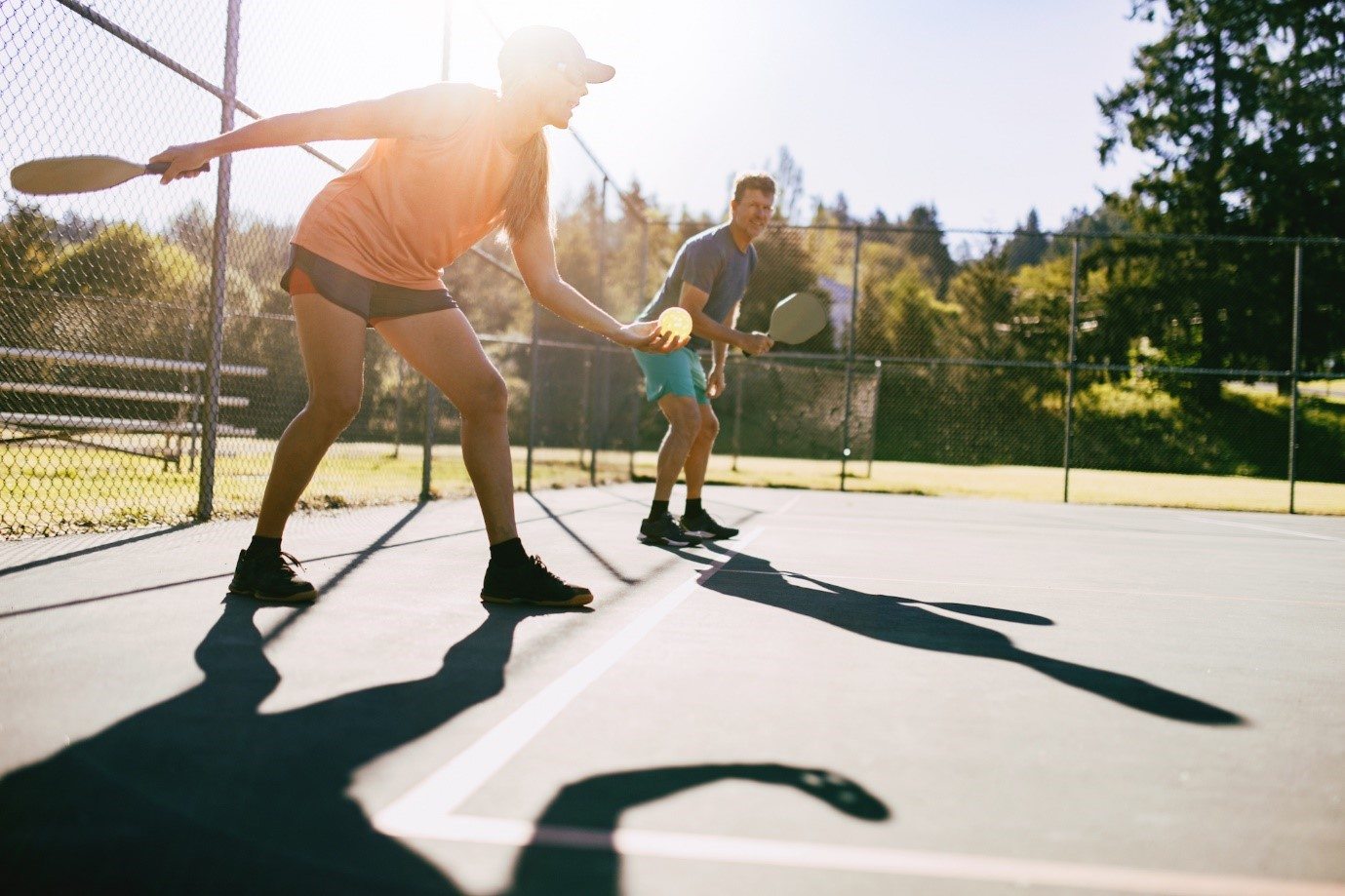 3. Pickleball
This oddly named sport is taking off in Australia. According to the recently established national association, there are now over 15,000 players and 100-plus affiliate clubs nationwide.
"Pickleball requires technique and tactics as well as physical prowess, making it suitable for people of different ages and skill levels."
Pickleball is a racquet sport, often described as a cross between badminton, tennis, and ping-pong. It's played on a badminton-sized court using a paddle and a plastic ball with holes in it. Players hit the ball back and forth over a modified tennis net. Like tennis, you can play singles or doubles, and players use a variety of shots.
Pickleball is reportedly both fun and challenging. It's a sport that hinges on technique and tactics as well as physical prowess, making it suitable for people of different ages and skill levels.
The Pickleball Australia Association say the sport is welcoming, inclusive, and accessible.
Energetic play can support better fitness, power and speed. As a community sport, it's also a great way to meet new people, which can help to combat isolation and loneliness and improve your social wellbeing.
Learn more about getting started with pickleball.
4. Stand up paddleboarding
Does the idea of exploring tranquil waterways (or surfing gnarly breaks) while building strength and stamina float your boat? Stand up paddleboarding could be your perfect fit.
This fun water sport grew out of surfing. It involves standing on a floating board and using a paddle to propel yourself through the water. Also known as SUPing, you can do it on calm water, in the surf, and on white-water.
"As a low-impact activity, SUPing can be a good choice if you have knee or hip problems."
SUPing can be a great workout, helping you develop:
balance – from having to hold yourself steady on a floating board
core strength – your core muscles (including your pelvic floor) provide the stable centre for using your arms and legs
leg strength – from holding a slightly squatted position while you paddle
arm strength – to push yourself through the water
fitness – using all those muscles can get your heart pumping, too.
You can also paddle sitting or kneeling, which are both more stable positions if you're anxious about falling in. You can move to standing once you feel more confident. Those with surfing experience (or advanced balance skills) might like to try SUP surfing.
As a low-impact activity, SUPing can be a good choice if you have knee or hip problems.
Some enthusiasts even combine SUPing with yoga for a supercharged mind and body workout. Picture a downward dog on a floating platform and you'll get the idea.
If the water is your happy place, you'll probably feel relaxed and refreshed after a SUP workout.
You can hire SUPs at many popular waterside locations around Australia. It's a good idea to get a lesson before hitting the water, and follow all water safety guidelines.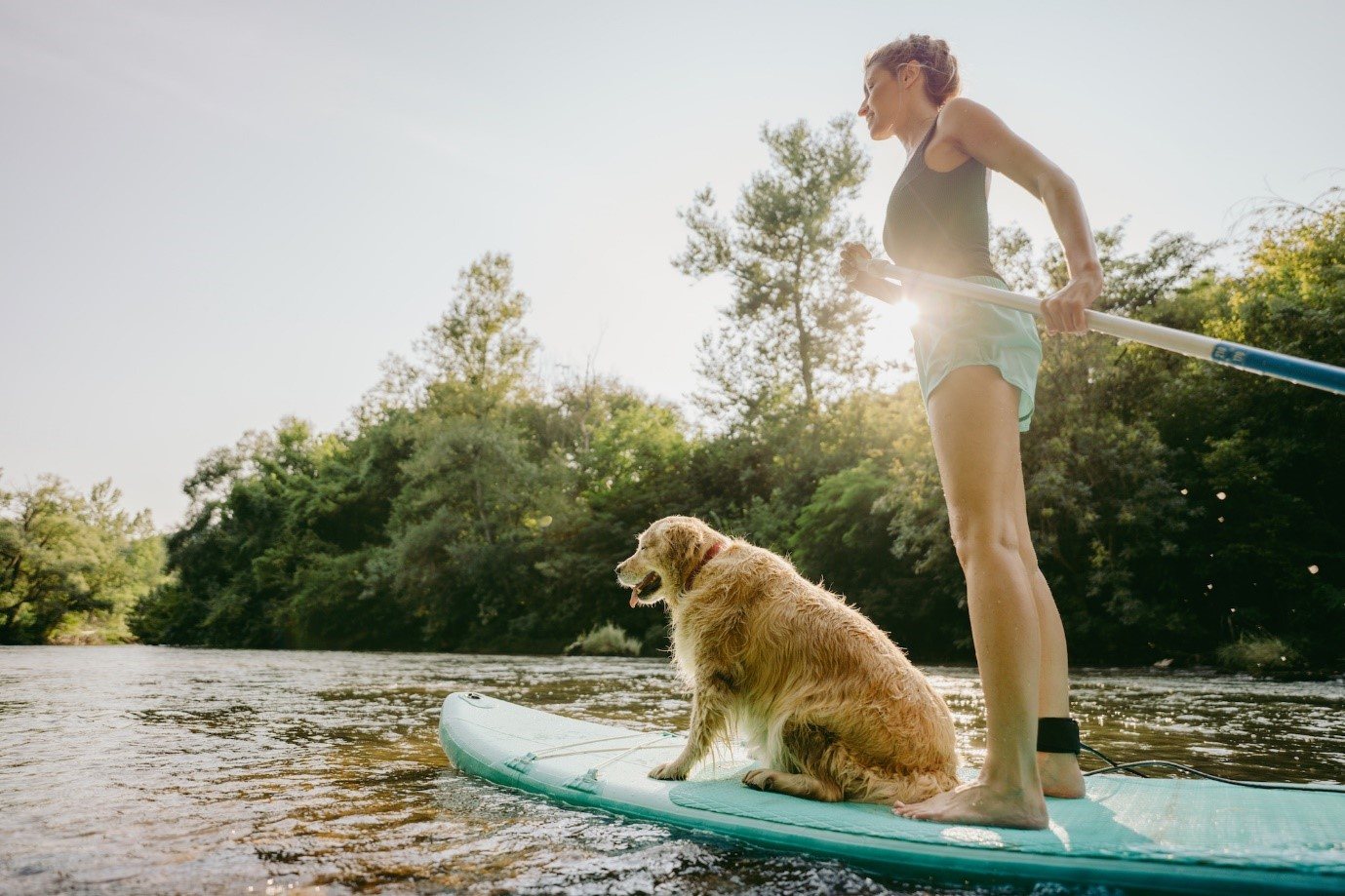 5. Bikepacking
Imagine if you could enjoy the freedom of hiking with the ability to cover more ground than you can on foot? Now you can. 'Bikepacking' is like bushwalking, only on two wheels. Derived from the term 'backpacking' (which North Americans use to describe self-supported multi-day bush treks) bikepacking involves loading everything you need onto a bike and heading into the bush.

"Bikepacking is probably only suitable if you have a saddle-hardened rear end."
Bikepackers use bags that attach to their bike frame to carry food, water and camping gear. You can do anything from an overnight local trip to a lengthy cross-country adventure.
As it involves using some special equipment – not to mention fitness and cycling ability – bikepacking is probably only suitable for those with a saddle-hardened rear end. It also requires navigation skills and understanding safety issues such as weather and bushfire danger.
But if you love mountain biking or bush camping and are ready to take things to the next level, it could be your sweet spot.
For more information, check out this guide in Australian Geographic, or Bikepacking Australia's Facebook group.
Fun, sun and safety in the great outdoors
Whatever you decide to try in 2023, remember to drink plenty of water, protect yourself from the sun, and follow any safety precautions. And enjoy the time you spend in Australia's beautiful backyard while doing something great for your physical and mental wellbeing.
All information contained in this article is intended for general information purposes only. The information provided should not be relied upon as medical advice and does not supersede or replace a consultation with a suitably qualified healthcare professional.
Sources
https://www.nature.com/articles/s41598-019-44097-3
https://www.cbhs.com.au/mind-and-body/blog/touching-your-toes-without-tears-is-powerful-for-your-health
https://www.cbhs.com.au/mind-and-body/blog/Is-walking-or-running-better-for-your-health
https://parks.des.qld.gov.au/parks/noosa/journeys/coastal-walk
https://www.sydney.com/things-to-do/nature-and-parks/walks/bondi-to-manly-walk
https://www.parks.vic.gov.au/places-to-see/parks/great-otway-national-park/things-to-do/great-ocean-walk
https://www.surfcoastwalk.com.au/
https://parks.tas.gov.au/explore-our-parks/freycinet-national-park/freycinet-peninsula-circuit
https://exploreparks.dbca.wa.gov.au/trail/cape-cape-track
https://trailswa.com.au/trails/trail/turquoise-way-walk-trail?print=1
https://www.pickleballaus.org/
https://www.cbhs.com.au/mind-and-body/blog/your-social-wellness-health-check
https://www.cbhs.com.au/mind-and-body/blog/how-to-strengthen-your-pelvic-floor
https://www.cbhs.com.au/mind-and-body/blog/three-tips-for-improving-cardiovascular-fitness
https://www.australiangeographic.com.au/australian-geographic-adventure/2022/08/the-ultimate-guide-to-bikepacking/
https://www.facebook.com/groups/474293339288710/
https://www.nationalparks.nsw.gov.au/safety/bushwalking-safety/australian-walking-track-grading-system
https://www.royallifesaving.com.au/about/campaigns-and-programs/Water-Safety

Health and wellbeing
programs & support
You Belong to More with CBHS Hospital cover:
Greater choice over your health options including who treats you
Get care at home with Hospital Substitute Treatment program
Free health and wellbeing programs to support your health challenges
Live your healthiest, happiest life with CBHS Extras cover:
Benefits for proactive health checks e.g. bone density tests, eye screenings
Keep up your care with telehealth and digital options
Save on dental and optical with CBHS Choice Network providers