At CBHS we help you manage your health challenges. We believe in offering you the services, support and tools you need to live your best life.
Our Better Living Programs are available to support eligible members towards a healthier lifestyle. Each Better Living Program is subject to its own eligibility criteria.
Contact us for more information and to confirm your eligibility for a program.
A home-school survival guide from CBHS Wellness Consultant, Julia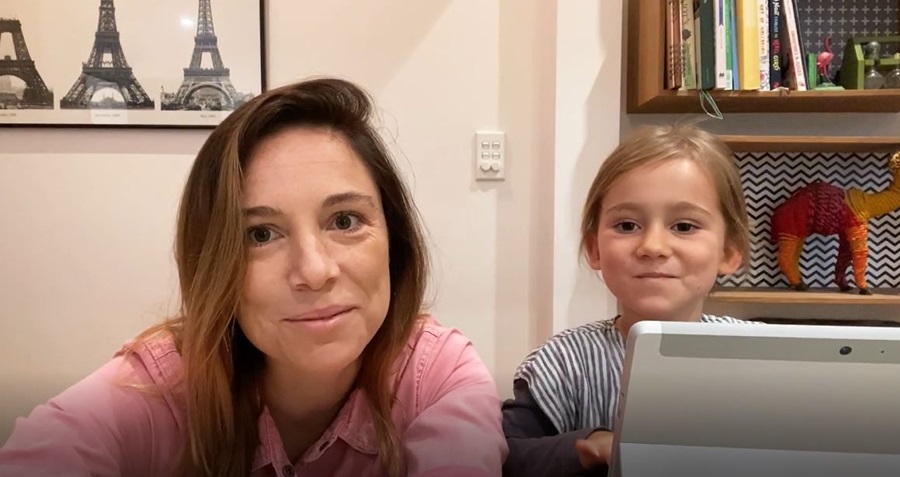 Although most schools are phasing face-to-face teaching back in, the last days are often the hardest. If you're all out of ideas for keeping the kids engaged and yourself zen, then our CBHS Wellness Consultant (and nutritionist), Julia, has some tips for you: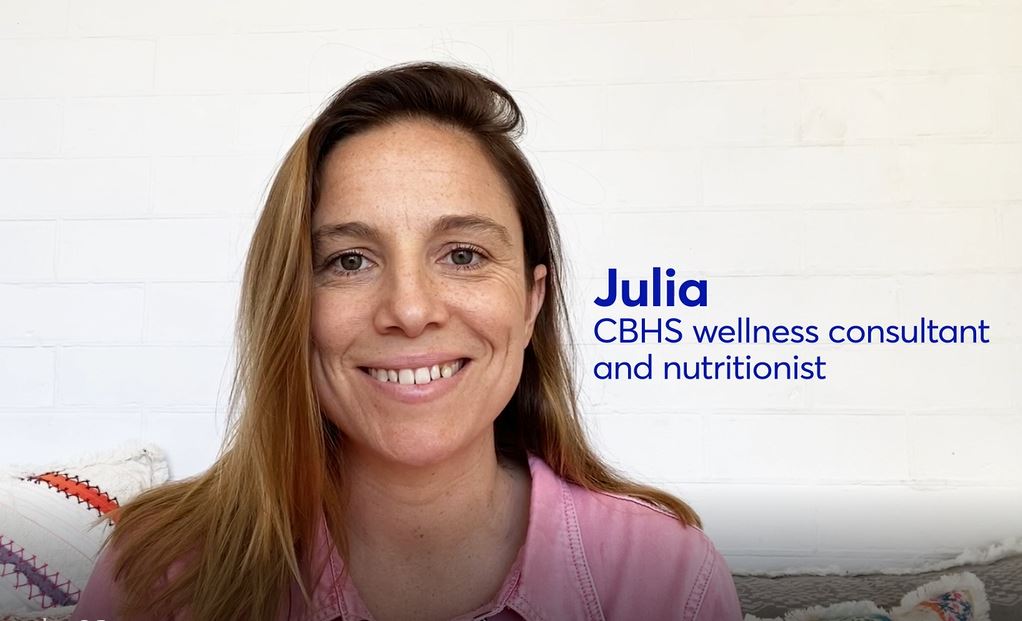 If you are like me and have been trying to home school your children, work from home as well as keep a toddler entertained; you may very well be regretting your life decisions! In all seriousness, I love my crazy little kids, but this is a challenging time. So, in the interest of helping our other mums and dads out there, I have put together a few home-schooling tips to help get you through the coming weeks.
GO EASY ON YOURSELF. You don't have to be a teacher. Focus on being a parent − your kids learn from you each day. For younger kids, make mundane tasks more educational by counting, spelling and experimenting as you go.Reach out to the school or other parents in your network if you need support. You are not in this alone!


PLAN AHEAD. Take time out of your week to plan. You may feel like you don't have the time or energy, but it can make a HUGE difference to how smoothly the day runs. Kids thrive with a routine and knowing what comes next. Personally, I have created a whiteboard timetable that can change each day, with sections the kids have input into. Include learning, movement, socialising, educational games and don't forget, fun. If some days don't go to plan and the kids watch back-to-back movies don't be hard on yourself. Tomorrow is a new day.


SCHEDULE 'FUN BREAKS' Kids have short attention spans – ideally give them 40-minute blocks of 'work' and a fun break in between. READ, COOK, GARDEN, GET OUT IN NATURE, MOVE, GET CREATIVE, SING, DANCE and PLAY. Your children will learn during all these activities too. Depending on your child's age, these do not necessarily need to involve you. Try to find activities that the kids can immerse themselves in without your assistance so you can do your own thing.


DANCE PARTY, ANYONE? Get your kids to help with the chores – but make it fun. My colleague Nina does a 'two-minute cleaning dance party' with her primary school-aged kids, and it gets them every time! The aim is to clean as MUCH as they can in two minutes, then that's it. You will be amazed to see how much gets done in two minutes, AND it might be enough to energise yourself to get back into the mood for work.
NOURISH YOUR BODY. Ensure the whole family starts the day with a nutritious breakfast such as overnight oats, porridge with fresh fruit or a smoothie and have healthy snacks on hand throughout the day. This will help kids avoid a sugar-crash meltdown when they are trying to do their times tables, and protect adults from that 3pm slump. It's a good idea to have lunches and snacks prepped as you would if they were going off to school, to help you stay calm when those dreaded words "I'M HUNGRY" are muttered for the twentieth time that morning.


STAY CONNECTED. Use a secure meeting platform to connect your child to their classmates, family or friends. For younger kids, get them to bring something to the meeting to do 'show and tell'. Make sure you stay connected too, have a virtual lunch date with a colleague or friend as well as regular chats on the phone.


BREATHE. Incorporate stress management techniques for yourself and your kids such as breathing exercises, meditation, yoga or exercise outdoors. It is a stressful time and kids pick up on this stress. Breathing helps to reduce cortisol levels, a hormone that increases during times of stress.


BE KIND TO YOURSELF. Don't think you can do it all. If you are a parent trying to work from home as well as home school your child, your productivity levels are going to be much lower. Try to accept the things you can't change, do the best you can and make sure you escape the craziness regularly and do something fun for you.
Seven days of fun
Click the image below to download Julia's 'Seven days of home learning fun' tip sheet, which includes a new activity for the kids to try each day, and a printable gratitude flower template.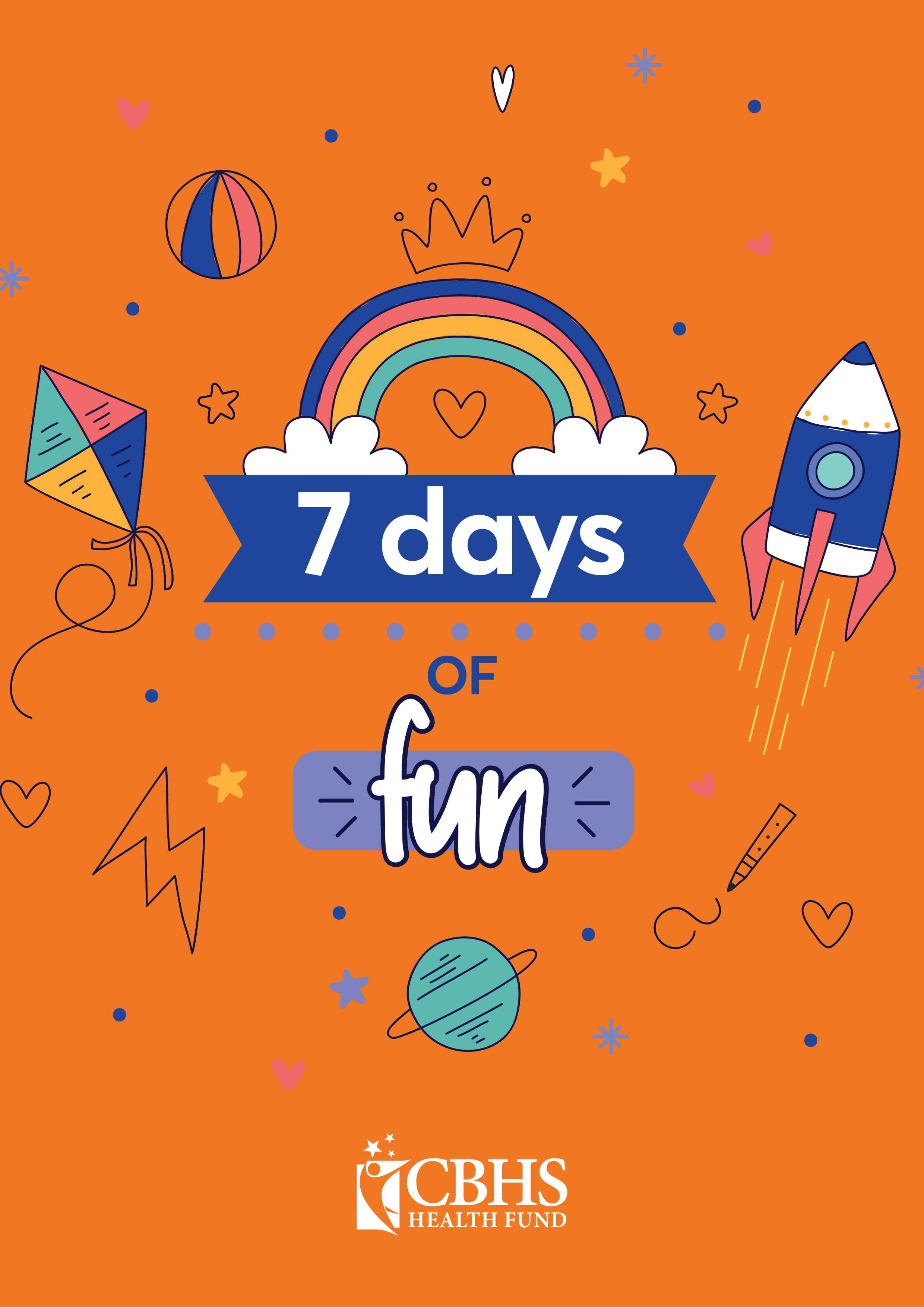 All information contained in this article is intended for general information purposes only. The information provided should not be relied upon as medical advice and does not supersede or replace a consultation with a suitably qualified healthcare professional.
Health and wellbeing
programs & support
You Belong to More with CBHS Hospital cover:
Greater choice over your health options including who treats you
Get care at home with Hospital Substitute Treatment program
Free health and wellbeing programs to support your health challenges
Live your healthiest, happiest life with CBHS Extras cover:
Benefits for proactive health checks e.g. bone density tests, eye screenings
Keep up your care with telehealth and digital options
Save on dental and optical with CBHS Choice Network providers