At CBHS we help you manage your health challenges. We believe in offering you the services, support and tools you need to live your best life.
Our Better Living Programs are available to support eligible members towards a healthier lifestyle. Each Better Living Program is subject to its own eligibility criteria.
Contact us for more information and to confirm your eligibility for a program.
Your guide to healthy salt alternatives – for greater wellbeing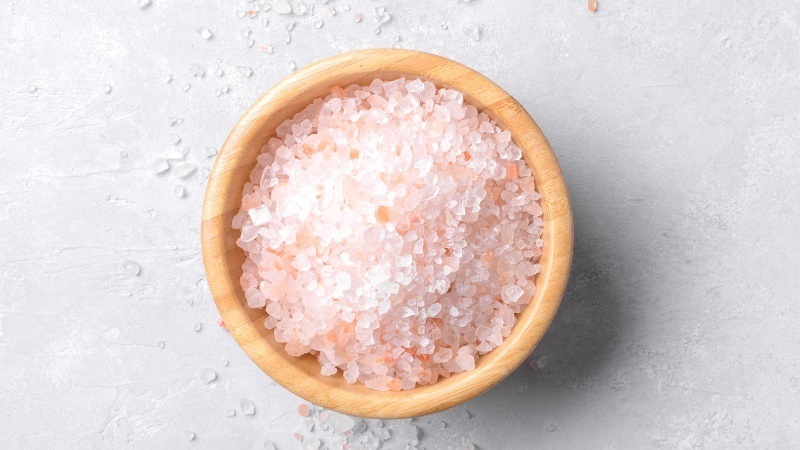 Salt is a common sight on most dining tables across the country. But when it comes to adding this favourite seasoning to your meals, moderation is key.
The truth is, we need salt in order to give our bodies the important electrolytes that regulate key functions like:
Muscle contractions
Fluid balance
Nerve transmission.
But we only need small amounts of salt. The Heart Foundation recommends 5g (2000mg sodium) as the maximum daily amount. This is roughly about a teaspoon of salt. Unfortunately, too many Australians are consuming much more than the recommended amount. The average Aussie eats double the sodium (salt) that's necessary for good health.
And if you consume too much salt, you're more likely to have serious health issues like high blood pressure and heart disease. That's why it's important that you find the right, healthy balance since too much, or too little, salt can result in health issues.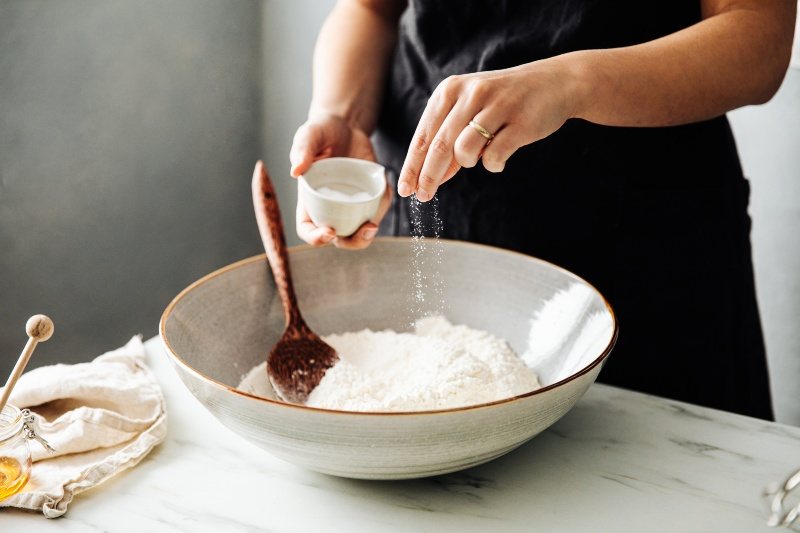 "Salt is not the 'bad guy' – but the amount you add to your meals can cause health issues like heart disease and high blood pressure."
What is in salt?
Salt consists of sodium and chloride – but it's the sodium component that can have a negative impact on your health if you have too much of it in in your diet. You may not be aware of this, but around 75% of the salt found in our diet comes from eating too many processed foods.
Foods to avoid if you're watching your salt intake

Sometimes the food you enjoy may not taste salty, but the sodium content could be higher than you think. This is particularly true of processed and packaged foods.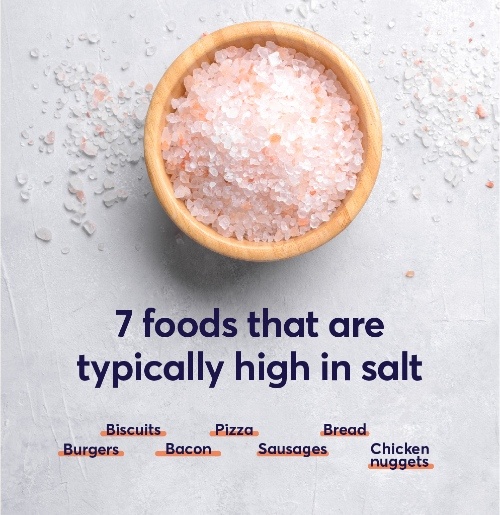 So, if you enjoy your pizza and burgers a little too often, you could be consuming more salt than you realise every week.
But this isn't about depriving yourself of tasty, seasoned food. You can still enjoy meals that have a 'salty taste' just by adding a few key spices.
Spice it up
We've put together a simple guide you can follow next time you're cooking – or picking up a few pantry staples from the supermarket. You'll be surprised by how easy it is to add a pinch of this or a sprinkle of that – and still have a delicious, low-salt meal.
"Turmeric is the perfect 'non-salt' seasoning if you like the taste of curry in your meals. It's also a great complement for egg dishes."
Paprika
Paprika is made up of dry and ground red fruits from the capsicum family. It's a bright-red spice that can be used for flavouring and colour. You can also pick up a smoked variety of paprika from the spice aisle in your supermarket. And, yes, it adds, as the name suggests, a smoky flavour that works well in dips and on meat.

How to use it
Adding paprika to your meals and cooking is as easy as mixing it with olive oil – in fact, these two ingredients work well together. Throwing together a quick and nutritious salad? Drizzle a little olive oil over the top and sprinkle paprika for a final flourish of flavour!
When cooking red meats, lightly coat them with olive oil and add generous amounts of paprika (smoked or hot). Make sure you spread the seasoning evenly – particularly in the areas where you've scored the meat. This is an ideal method especially if you're preparing to BBQ the meats. And to really complement the flavour, after the meat is cooked, add some freshly ground pepper.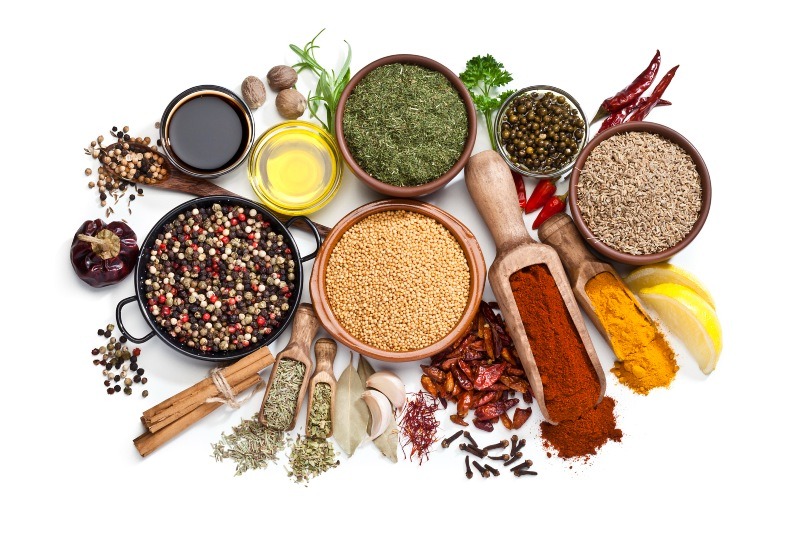 "Cumin is one of the most versatile alternatives to salt. It's great in sauces, soups and meats."
Turmeric
Turmeric is an easy – and delicious – way to bring an earthy, home-style flavour to your dishes. But a quick word to the wise… when you're cooking with turmeric, make sure you're not wearing your Sunday best! Turmeric is a lovely bright yellow spice that can stain any fabric it touches.
How to use it
If you love curries – or even just the taste of it in your meals, turmeric is the perfect seasoning to add so you can enjoy the curry taste. You can use it as a rub for meats and let it combine with the juice as it cooks. You can even use it as a key ingredient in a curry sauce. Turmeric also goes well with eggs or as a complementary flavour in some drinks.
Sumac
Sumac is the fruit of a shrub that grows throughout the Mediterranean and the Middle East. It has a tart and sour edge to it which is what gives zaatar and fattoush their defining characteristics – and mouth-watering flavours!
How to use it
A perfect rub for lamb and fish dishes, as well as fruity marinades, sumac is also a fantastic garnish for your dips, like hummus, baba ghanoush or tzatziki.
Cumin
Cumin seeds are used whole or ground and are popular in South Asia and Northern Africa. Cumin is sometimes an ingredient in chilli powder and added in others such as garam masala and curry powder mixes.
How to use it
A delicious way to add a little zing to your rice, cumin can be used in meat and vegetable dishes as well as sauces and even soups. It's one of the most versatile alternatives to salt that should always be a pantry staple!
"Throwing together a quick salad? Drizzle some olive oil over the top and sprinkle a little paprika for a final flourish of flavour!"
Chilli
This 'hot favourite' is ideal for those of us who love a little warmth in our meals! You can add as much – or as little – as your tastebuds can take. Fresh chillies, dried ground chilli or chilli flakes are fantastic for adding a punch of flavour. They can be green, red, orange or black. Some people even enjoy chilli in their chocolate bars!
How to use it
A sprinkling of chilli can go a long way to add a tasty kick to a recipe! In fact, you can use chilli to spice up everything from soups to beef and even savoury pancakes.
Checking the sodium content of your food
In Australia, all food labels must have an accurate list of ingredients that includes the sodium content. So, if you're watching your daily salt intake, it's a good idea to check the labels in the supermarket. Remember, food additives also count as sodium.
These are just some of the ingredients that may indicate the food you're about to buy is high in salt:
Meat or yeast extract
MSG
Baking powder
Stock cubes.
"Did you know? The average Aussie consumes double the salt that's necessary for good health."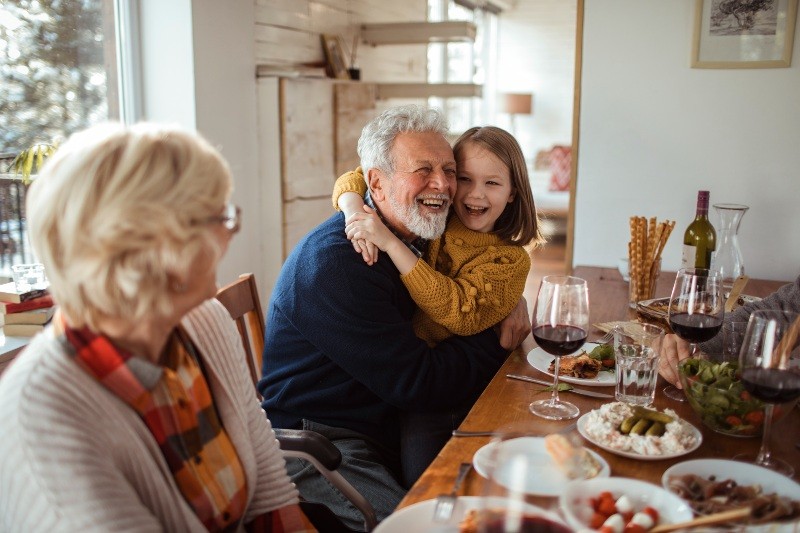 A pinch of salt can go a long way – and it's better for you
Australians are currently consuming more than twice their daily recommended intake of salt. This can quickly become a health issue that leads to heart disease, high blood pressure and chronic kidney disease.
As a general rule, you should avoid eating too many packaged and processed foods – they usually have a very high salt content.
As you would expect, enjoying a diet that's rich in fresh fruit and vegetables is an easy way to keep your daily salt intake low. A healthy diet can also provide our bodies with enough sodium to function properly.
However, you can still enjoy tasty, low-salt and nutritious meals simply by adding a few key spices to your recipes like paprika, turmeric and even a dash of chilli if you have adventurous tastebuds.
Ultimately, moderation is key when it comes to the amount of salt you add to your food. That's why we add a pinch of salt – and not a handful!

All information contained in this article is intended for general information purposes only. The information provided should not be relied upon as medical advice and does not supersede or replace a consultation with a suitably qualified healthcare professional.
Sources
https://www.georgeinstitute.org.au/media-releases/australian-salt-intake-twice-the-who-recommended-level
https://www.healthdirect.gov.au/salt-facts
https://www.heartfoundation.org.au/healthy-eating/food-and-nutrition/salt/salt-substitutes
https://www.heartfoundation.org.au/healthy-eating/food-and-nutrition/salt
https://www.taste.com.au/quick-easy/articles/sumac/2eha8mcm
https://www.heartfoundation.org.au/bundles/healthy-living-and-eating/salt-and-heart-health
Health and wellbeing
programs & support
You Belong to More with CBHS Hospital cover:
Greater choice over your health options including who treats you
Get care at home with Hospital Substitute Treatment program
Free health and wellbeing programs to support your health challenges
Live your healthiest, happiest life with CBHS Extras cover:
Benefits for proactive health checks e.g. bone density tests, eye screenings
Keep up your care with telehealth and digital options
Save on dental and optical with CBHS Choice Network providers