At CBHS we help you manage your health challenges. We believe in offering you the services, support and tools you need to live your best life.
Our Better Living Programs are available to support eligible members towards a healthier lifestyle. Each Better Living Program is subject to its own eligibility criteria.
Contact us for more information and to confirm your eligibility for a program.
Intuitive eating: a healthier approach to weight-loss.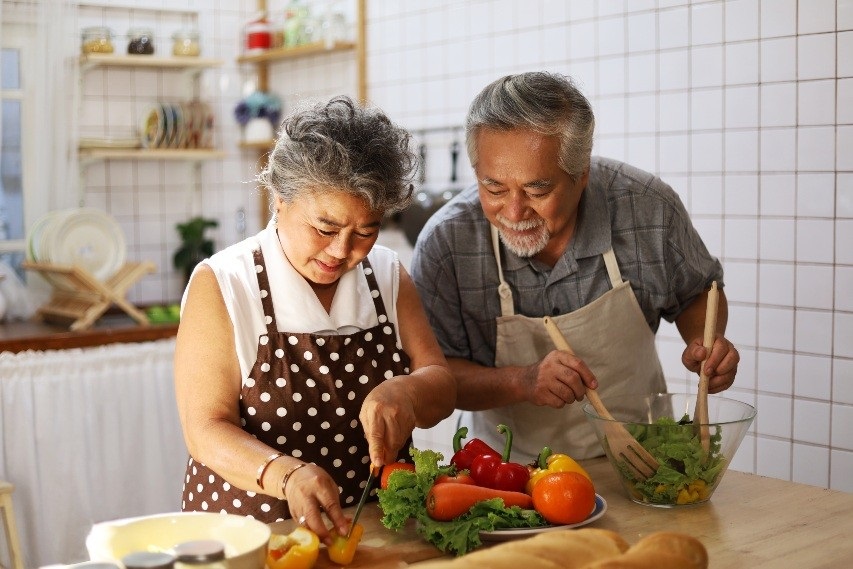 A healthy diet should be based on eating – and enjoying – nutritious regular meals throughout the day. It's about giving your body the necessary fuel it needs to help you feel – and look – your best!
However, for those of us who climb onto that diet rollercoaster, losing weight can become an endless cycle of food denial, calorie-counting and crash diets that only work in the short term. The result? Feelings of failure and an unhealthy desire to get back into that diet cycle again. The one where you're constantly thinking about food, those scales and the 'forbidden' nature of the meals you may love like creamy pastas, pastries, chocolate and those extra crispy fries.
The truth is, we can put ourselves under too much pressure to reach weight goals that aren't realistic or, more importantly, good for us. We skip meals. Cut down on carbs. Stay away from treats. Go on yet another detox. But none of these are a sustainable – or healthy – approach to weight control which is why diets generally fail. And this is where intuitive eating can come into play.
What is intuitive eating?
Intuitive eating (IE) – as the phrase suggests – is simply about listening to your body and trusting your instincts when it comes to food.
Based on 10 guiding principles, this healthier approach to eating includes rejecting the dieting mentality, recognising your hunger and fullness cues and generally making peace with food.
CBHS Wellness Consultant, Megan Hasick elaborates,
"Intuitive eating starts by being more mindful with your eating habits. You begin by noticing which foods you're categorising as 'bad' and choose to make peace with them. This way you have the freedom to eat all foods without triggering those awful feelings of guilt and shame."
You can start on your own or team up with professionals who are experienced with intuitive eating practices – some may even be IE certified. You can also get a copy of the Intuitive Eating book by Evelyn Tribole and Elyse Resch as your companion guide on your IE journey.
As you start taking the first IE steps, remember to be patient with yourself. It may take a little time to adapt to intuitive eating but eventually it will become natural and instinctive to trust your body, as well as yourself around food.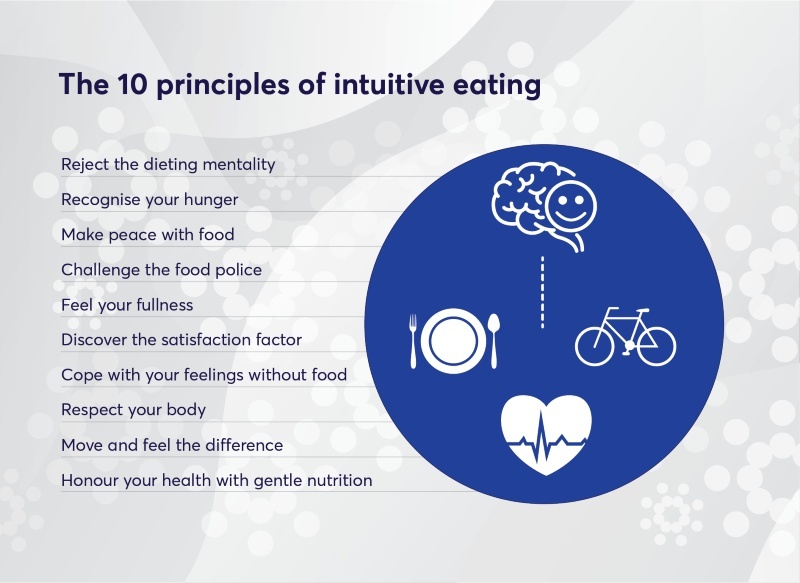 Feel the difference with your physical and emotional health
It's time to adopt a non-judgemental approach to food – and feel the choice and freedom around this healthier decision! You'll be able to enjoy the full benefits of IE as you break free from the 'forbidden fruit effect' since food won't be seen as 'bad' anymore. Imagine that!
And you'll be 'free' of the 'what the hell?' effect which is that moment during a diet where you've had something 'naughty' like chocolate and then thought, 'stuff it', you'll just get back 'on track' tomorrow or after the weekend.
Intuitive eating can also end 'the last supper effect' which is the mode a lot of us slip into before we go on a diet where we binge on everything we'll deny ourselves once the restrictive meal plans begin.
Mindful eating also plays a big role in IE as Megan explains,
"When you can be more present with your food, you experience your meals and snacks more fully and enjoy them more! Just slow down, turn off the TV, put down your phone and use all your senses to really appreciate your food."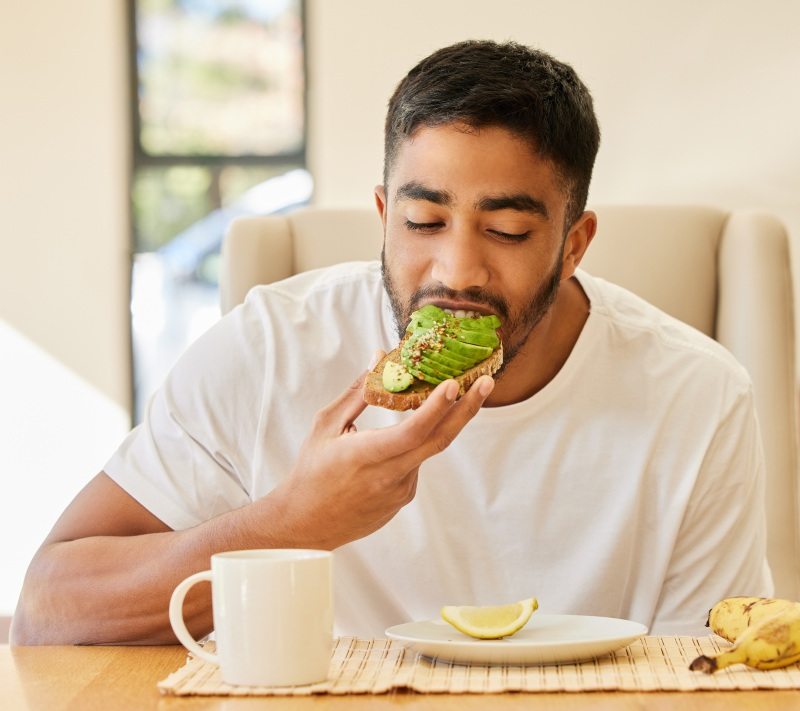 "Intuitive eating allows you to connect with your inner wisdom by building trust in your body's natural cues for hunger and fullness."
The benefits of IE: it's about health at every size, not healthy at every size
The major benefits of intuitive eating are linked to your physical and mental health. The endless dieting cycle of feeling unhappy with your weight and pressured to lose those kilos fast can take its toll on your emotional wellbeing.
Chasing a 'perfect' weight can become an unhealthy motivation that ultimately isn't achievable. Feeling like a failure can impact on your mental health in ways that may undermine your confidence and set you back on that path of trying to lose weight as quickly as possible – depriving yourself of essential food groups along the way. In other words, the positives of intuitive eating far outweigh the outcomes of that 'perfect weight'.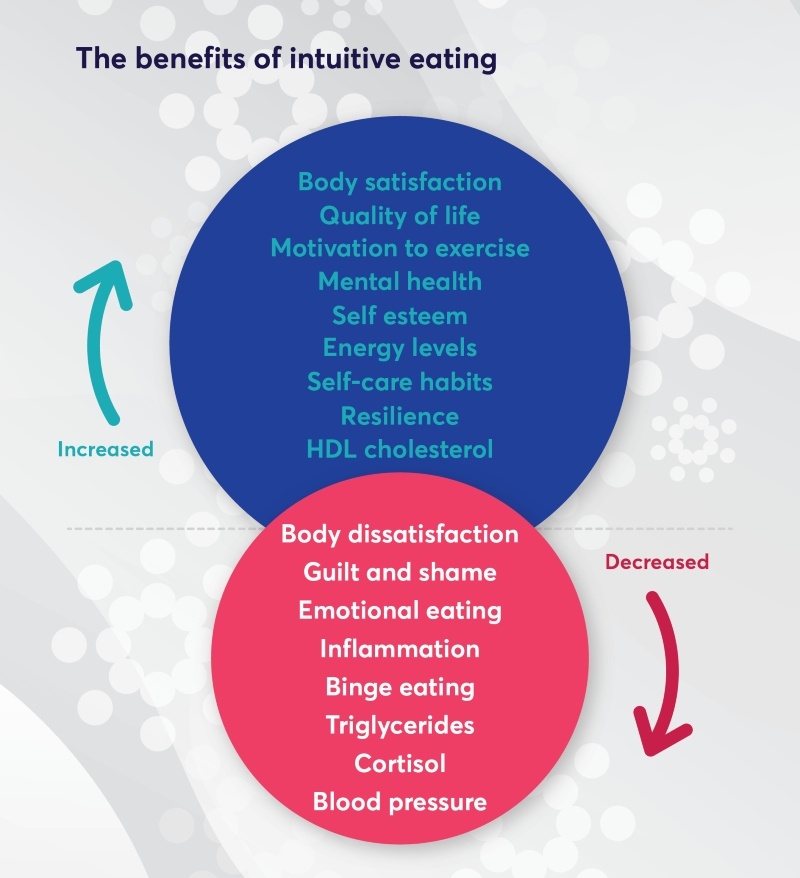 Keep a food and mood diary to track your eating habits
When you begin your IE journey, you might like to keep a food and mood diary to help you keep a record of what and why you're eating. Is it because you're bored, emotional or genuinely hungry? And what foods are you choosing to satisfy your cravings with? Is it healthy or always junk food?
As your journey picks up pace, you'll be able to really tune into, and honour, your hunger and fullness cues so that you can make a conscious effort to only eat when you're hungry and stop eating when you're full.
You'll start making healthier choices by not waiting for your brain to be starving before deciding to eat.
You're less likely to overeat and feel bloated or sluggish as a result.
You are what you eat – and consume on social media!
While social media can be a wonderful tool to help us stay connected to our loved ones, near and far, it can also have a damaging effect on our perception of what a healthy body truly is. We've all scrolled through too many images of fad diets and celebrity social feeds for 'advice' on getting 'the perfect beach body'. But the reality is, these detox diets or influencer exercise regimes aren't necessarily informed by evidence-based health and dietary advice. What's more, the big celebrities usually have a team of personal trainers and chefs on standby to keep them on track!
According to a 2020 review that focused on the impact of social media on body image and food choices in young adults, our online engagement is associated with higher body dissatisfaction and restrictive food practices.
As part of your IE journey, you can minimise the negative connotations portrayed on social media by blocking the content that promotes an unhealthy relationship with food and our bodies. Why not 'flip the script' and follow body-positive and anti-dieting pages or influencers instead!

Let's say goodbye, once and for all, to all that highly curated and idealised social media content that increases our fear, anxiety, shame and guilt around food and replace it with the pages that bring us joy, excitement – and a love of eating again!
"You deserve to enjoy delicious food no matter what you ate yesterday or whether you've had an intense workout this morning."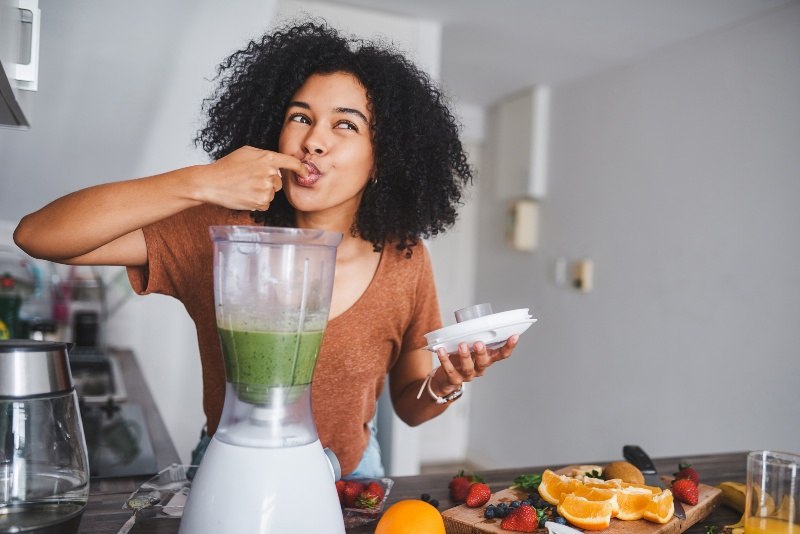 Fall in love with food again – and live a happier, healthier life
This is your invitation to break up with dieting and learn to trust your body's cues when you're genuinely hungry and when you're full.

Intuitive eating is the healthy way to eat well without even trying. It helps you step away from the endless diet cycle and feel a sense of freedom and choice around meal and snack times. So, try a new food product without scrutinising the calorie details on the label. Ditch those scales and delete the calorie tracking apps! You deserve to eat and enjoy your food in spite of what you ate yesterday, how much physical activity you've done and, most importantly, how you feel about your body today.
So, give yourself the pleasure of eating the food you love without conditions. And take part in the physical activity you enjoy rather than trying to make up for 'the forbidden foods' you had for lunch.
A balanced diet is full of all the natural vitamins and minerals found in fruit, vegetables, wholegrains, dairy and healthy proteins. And it's okay to enjoy a few snacks like a dessert or tasty burger – all in moderation, which is the key.
CBHS Wellness Consultant, Megan Hasick summarises the benefits – and joys – of intuitive eating,
"Just eat in a way that feels good for you! Take notice of the foods that make you feel energised, healthy and satisfied until your next meal. Intuitive eating takes some self-awareness and experimentation, but ultimately, the benefits are well worth the effort."

All information contained in this article is intended for general information purposes only. The information provided should not be relied upon as medical advice and does not supersede or replace a consultation with a suitably qualified healthcare professional.
Sources:
https://www.cbhs.com.au/mind-and-body/blog/the-top-10-nutrition-tips-backed-by-science
https://www.cbhs.com.au/mind-and-body/blog/curb-your-cravings-how-to-resist-those-snack-temptations
https://www.cbhs.com.au/mind-and-body/blog/group-exercise-puts-the-fun-and-motivation-into-fitness
https://www.cbhs.com.au/mind-and-body/blog/healthier-takeaway-options-what-to-eat-on-the-go
https://breakbingeeating.com/wp-content/uploads/2021/03/Intuitive-eating-and-its-psychological-correlates-A-meta-analysis.pdf
Health and wellbeing
programs & support
You Belong to More with CBHS Hospital cover:
Greater choice over your health options including who treats you
Get care at home with Hospital Substitute Treatment program
Free health and wellbeing programs to support your health challenges
Live your healthiest, happiest life with CBHS Extras cover:
Benefits for proactive health checks e.g. bone density tests, eye screenings
Keep up your care with telehealth and digital options
Save on dental and optical with CBHS Choice Network providers