At CBHS we help you manage your health challenges. We believe in offering you the services, support and tools you need to live your best life.
Our Better Living Programs are available to support eligible members towards a healthier lifestyle. Each Better Living Program is subject to its own eligibility criteria.
Contact us for more information and to confirm your eligibility for a program.
Say hello to 2022's hot new trends in health and wellbeing!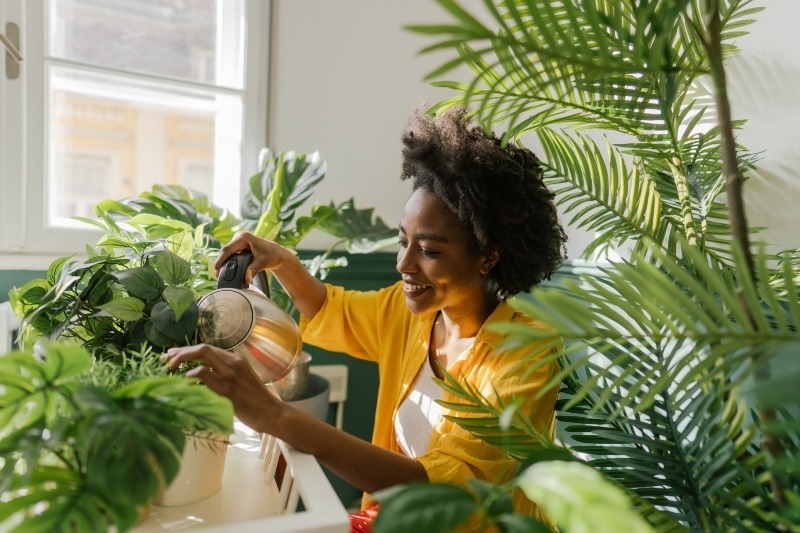 It's no secret that the last two years have been a challenging time for the world. This extraordinary time in human history has also renewed the way we look at our health and wellbeing.
Here at home, 52% of Australians are making their health and wellness a priority in life. In fact, based on this statistic, it's clear that taking care of mind, body and spirit is more than just a passing fad for Aussies.
However, this isn't the first time health and wellness has had our focus. Over the past few years, our passion for feeling good has played out in lots of unusual and sometimes amusing ways…
Wheatgrass shots had a moment and at one stage everyone was wearing sneakers that supposedly had leg-toning properties! The 1970s even saw us following a 'cookie diet'. Of course, some of these rather unconventional trends were debunked and banished to the shadowy halls of wellness history. But some trends have stood the test of time: things like prioritising self-care, wearing fitness trackers and feeling 'avocado love' have risen in popularity to carve out permanent places in our lives.
Looking into Pinterest's crystal ball…
Global social media service Pinterest has always had its finger on the pulse when it comes to predicting trends. In fact, each year it publishes the Pinterest Predicts report based on what its users are searching for the most.
Up to 80% of the trends Pinterest 'predicted' for 2021 went on to make quite a splash throughout the year. So, if you want to know what's going to be 'hot' in 2022, Pinterest is your go-to source for discovering the trends as they climb to the top of the popularity stakes. To put you in-the-know sooner rather than later, we've used it to find out what's inspiring Pinterest users the most when it comes to health and wellbeing.
Here's a guide to some of the most unique – and beneficial ways – you can build up your physical, emotional and mental fitness in 2022.
Biophilic design – let your love of beautiful decor grow and grow
Living your best life this year can start with developing your green thumb. And you don't need to master the art of heirloom tomato growing to do it!
A fast-growing trend (!) biophilic design is all about bringing the joy of the outside, inside and reaping the benefits of a calm and thriving environment. It's called, a 'plant-first' design solution that can range from a few pot plants on your windowsill to an entire wall of luscious foliage. Some fans have even set up 'staircase gardens' or floral ceilings in their homes.
Top five indoor-friendly plants
This hardy, low-maintenance selection of plants love the indoors and will survive – and thrive – without too much sunlight or water.
1. The Peace Lily has dark, glossy leaves with white flowers. It can grow to 30cm high and is perfect for low-light positions. Just keep the soil moist.
2. Cyclamen is a very decorative plant that blooms with white, pink or purple flowers during the cool seasons.

3. Cast Iron plant is tough by name and tough by nature! An (almost) indestructible plant, it loves low light and has leaves that can grow up to 50cm.
4. The Air plant is great for terrariums since it doesn't need soil to thrive: it draws nutrients from moisture in the air. Keep it in a bright – not sunny – spot.
5. Calathea has attractive, patterned foliage that makes this small plant ideal for brightening up a room. Growing best in mid-light, it needs regular watering during Summer.

Filling your home – or office space – with thriving greenery can do wonders for your mood and wellbeing – the quality of your air will improve for a start: so if you're working a lot from home, this can be particularly beneficial.
Tending to the growth and beauty of your indoor garden décor, won't only help your plants flourish – you may also feel the positive impacts.
"Design a room with all the things that inspire, calm and delight you."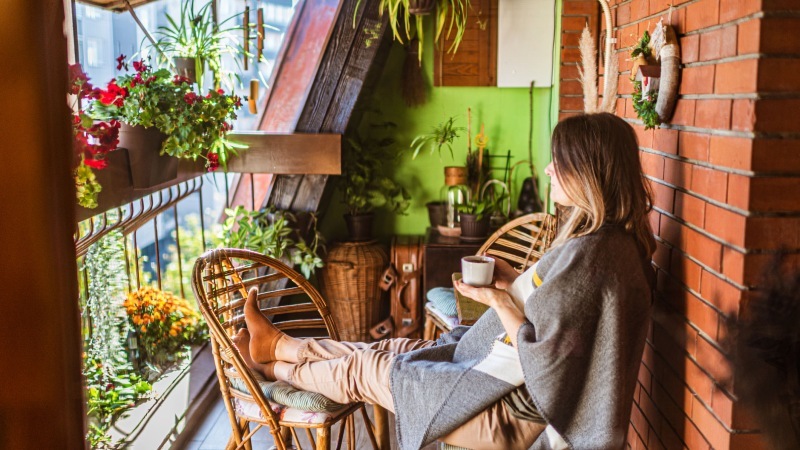 Emotional escape rooms – filled with the sights, smells and sounds you love
These rooms take 'me time' and 'self love' to a whole new, must-have level. Based on setting up your sanctuary-in-the-home with everything that inspires, calms and delights you, the sky really is the limit with this trend.
Ideas for your own pocket of perfect can include:
A record player to enjoy your forgotten vinyl collection
An essential oil burner
Framed photos of joyful days with people you love
Velvet cushions or bean bags.
The point of an emotional escape room is just that, to escape and be 'you'. You're retreating to your own special place where everything you love is on display. You can meditate, journal or nap in this room. Think luxurious soft furnishings, treasured artworks and keepsakes, music, candles – anything and everything that will inspire a deep sigh of relief when you step inside.
Ancestral eats – feast on home-cooked dishes from around the globe
The days of the degustation menu could be numbered, with this new, palate-pleasing trend. It's time to reconnect with your culinary roots – or discover another culture's cuisine and really surprise your tastebuds.
After you've said farewell to those fancy dining experiences that are big on flash but often low on soul, you can start exploring other mouth-watering options. Get a group of friends or family around the table and dig in to the comfort food – Turkish coffee cake, crispy spanakopita from the Greek isles, hearty sausage rolls from Scotland, moist cornbread from America's deep south or a few spicy dishes direct from Mexico.
These are the countries that are getting ancestral eats 'buzz' in 2022:
South Africa
Egypt
Norway
Philippines
Greece
"Ancestral eats is all about getting back to the basics of good, home-cooked food with strong cultural roots – and stories to match."
Flexercise – where you can be 'lazy' and still tone your thighs
Not a huge fan of sweating it out in the gym or on the treadmill? Are marathons not your speed? This trend will have you hitting the snooze button on your alarm because flexercise is bringing low impact, low pressure back to personal fitness. No scary goals. No strict workouts.
In fact, 2022 is shaping up to be the year of easy-does-it when it comes to keeping fit and happy. Right now, people of all ages – and fitness levels – are falling in love with the more relaxed ways you can move your body and still enjoy satisfying results.
The point is, consistency and simplicity. In fact, combined with a healthy diet and a few 'cheat days', flexercise could be the key to unlocking a sustainable fitness routine for you that actually works. As the old adage goes, the perfect exercise is the one you do regularly.
The top three flexercise 'routines' you can start today
A gentle daily stretching routine
Long, slow walks through your local park
A dance work-out to your favourite 80s tracks!
It's true… these exercises won't necessarily help you work up a sweat, but they may raise a smile or two. And if you're happy when you're moving, you're likely to move more often – which is the point!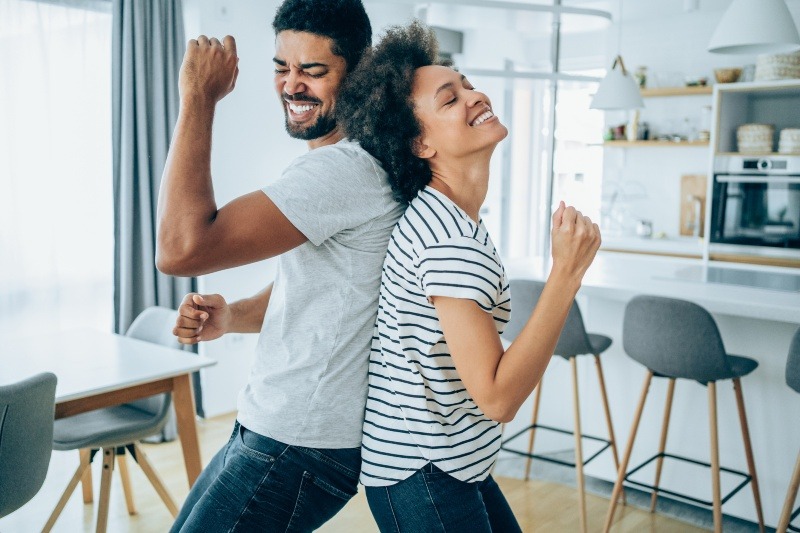 "2022 is shaping up to be the year of 'easy-does-it' when it comes to keeping fit and happy."
Dopamine dressing – wearing a fuschia-coloured anything can lift your mood
If you enjoyed dressing head to toe in moody black as a teen – or you're still breaking out the black leather jacket and jeans today, this next trend may take a little getting used to – but it's worth it!
Predicted to be one of the hottest trends of the year, 'dopamine dressing' goes beyond fashion or following a fad. It's about dressing with a purpose: to feel joy and boost your mood. Colour is believed to trigger a happy or sad association that's linked to your memories. That's why what you wear can affect how you feel.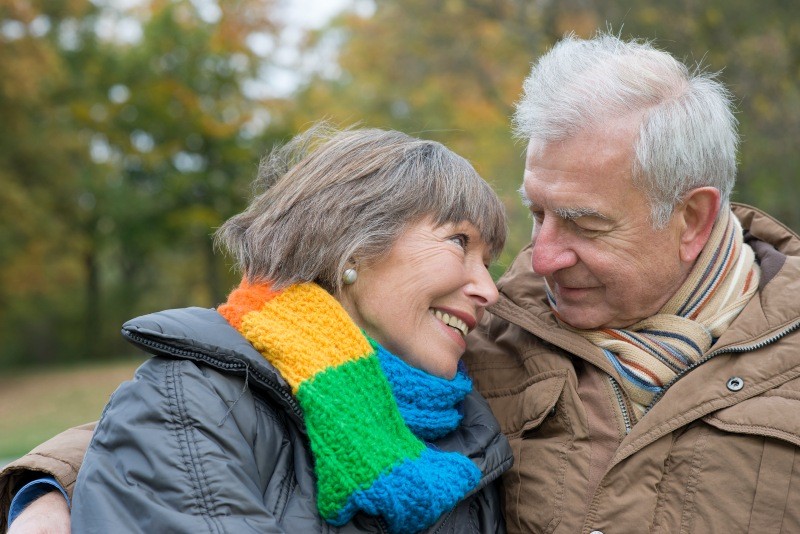 In her book, Mind What You Wear: The Psychology of Fashion, psychologist Karen Pine explains how the right outfit can boost your self-esteem and even your thinking. So, whether you're going for a super bright colourful look or a relaxed, comfortable outfit, it's about dressing to feel good – and if you look good too, that's a bonus!
But don't worry if you're not a big fan of brights. You can still make dopamine dressing work for you. Try adding an uplifting pop of colour with your choice of bag, scarf or even socks. Feel free to experiment and find out what works best for you and your personal style.
Luxe afternoon tea – 'Cuppa Time' just became the new happy hour
In 2022, more and more people will be choosing jasmine tea over a gin and tonic after work… Coinciding with the rise of the sober-curious movement, 'Cuppa Time' is also based on leaning towards a more measured, slowed-down approach to socialising with friends, family and colleagues… It's less about tipsy and more about treating yourself to staying present with the people who matter most in your life.
Celebrate a special day with a luxe high tea at a five-star hotel
Make brewing tea an event – and sip it from ornate tea-ware
Add a luscious donut or delicate pastry to the mix.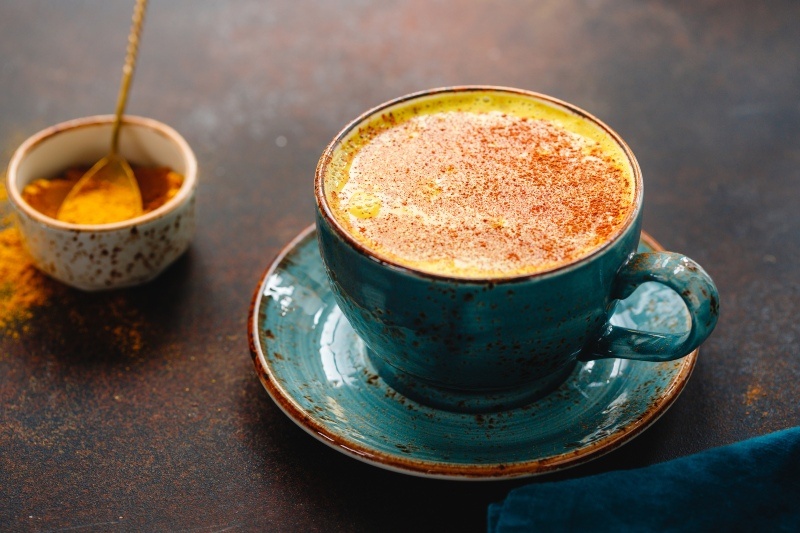 Relation-tips – helping you nourish, heal and transform your connections
It's a catchy name, but the intent is serious and could strengthen your current relationships more than you think. Based on a more 'present' and conscious way of relating to your loved ones, relation-tips are any practices that make us cherish, and be more aware of, the connections that bind us.
Every relationship, at any age can be transformed: lifetime friendships, romantic pairings, the elderly and their carers, even the often fraught bonds between parents and teenagers can be revived and nourished.
You can foster your current relationships in a variety of ways including:
Couples counselling
Weekend intimacy workshops
Partnered meditation
Role playing with qualified therapists
Date nights (that can be platonic!).
Relation-tips should also extend to the connection you have with yourself – your self-care and self-love practices. Ultimately, how well you care for yourself can inform how you love those around you.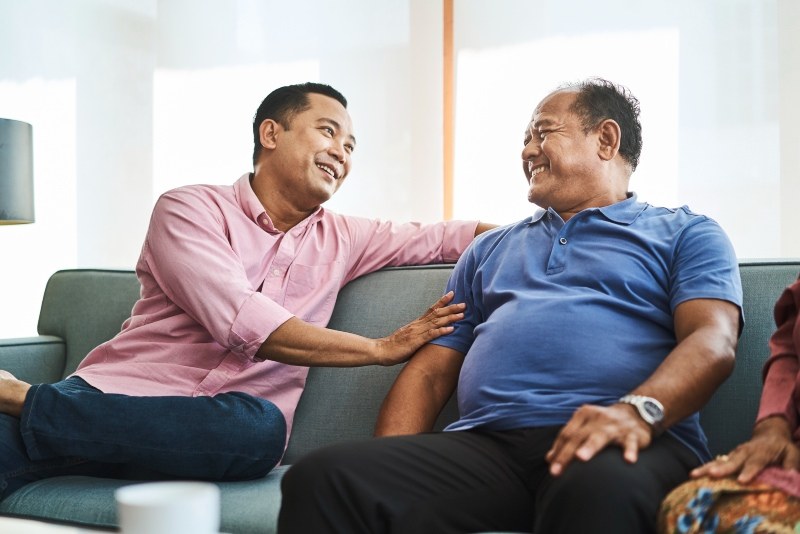 "Every relationship, at any age can be healed, nourished and transformed with relation-tips."
Another intriguing trend on the rise is the 'rage room', where you can release tension by destroying objects including desks and even kitchen items. It's a supervised, controlled experience. However, while smashing up stuff may diffuse anger temporarily – it's not necessarily the healthiest or the most therapeutic way to vent pent-up emotions. Working with a therapist regularly can go a long way in helping you manage any pressure or negativity in your life.
Make 2022 your most fulfilling year, yet
So if you'd like some fresh and exciting ways to boost your health and wellness this year you can…
…prove how easy it is to be green with a wall of flourishing plants… sip tea from the finest china cups without waiting for a special occasion… feast on home-cooked cheese grits and collard greens… spin your favourite vinyl LPs as you chill on velvet cushions… tone your thighs with a few leg lifts in your brightest pair of orange socks. Set your imagination free…
Whatever you choose, this is your chance to fill the months ahead with all the flavours, experiences, moves, thoughts and practices that could just inspire your greatest, healthiest year ever.
All information contained in this article is intended for general information purposes only. The information provided should not be relied upon as medical advice and does not supersede or replace a consultation with a suitably qualified healthcare professional.
Sources:
Pinterest Predicts: The trends to watch for 2022 | Pinterest Newsroom
Indoor houseplants: On-trend and beneficial to your health (cbhs.com.au)
Clearing the air: the hidden wonders of indoor plants (theconversation.com)
Keep a wellness and gratitude journal for 21 days and you could change your life! (cbhs.com.au)
The ABCs of meditation for kids (cbhs.com.au)
6 Australian Wellness Trends to Watch in 2022 | Mindbody (mindbodyonline.com)
Slow-cooker winter recipes – Breakfast, lunch and dinner (cbhs.com.au)
Comfort food with a healthy twist (cbhs.com.au)
Dopamine Dressing: How to Dress For Your Happiness in 2022 (verywellmind.com)
Health and wellbeing
programs & support
You Belong to More with CBHS Hospital cover:
Greater choice over your health options including who treats you
Get care at home with Hospital Substitute Treatment program
Free health and wellbeing programs to support your health challenges
Live your healthiest, happiest life with CBHS Extras cover:
Benefits for proactive health checks e.g. bone density tests, eye screenings
Keep up your care with telehealth and digital options
Save on dental and optical with CBHS Choice Network providers